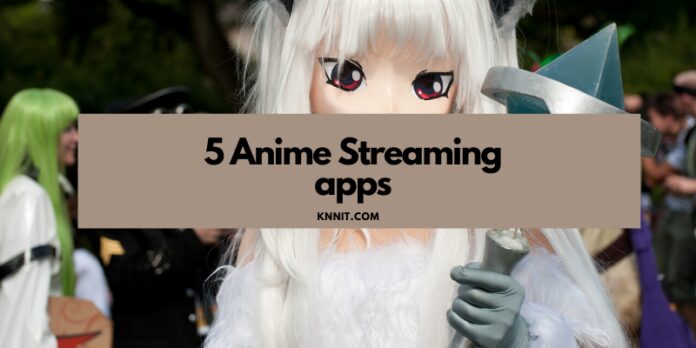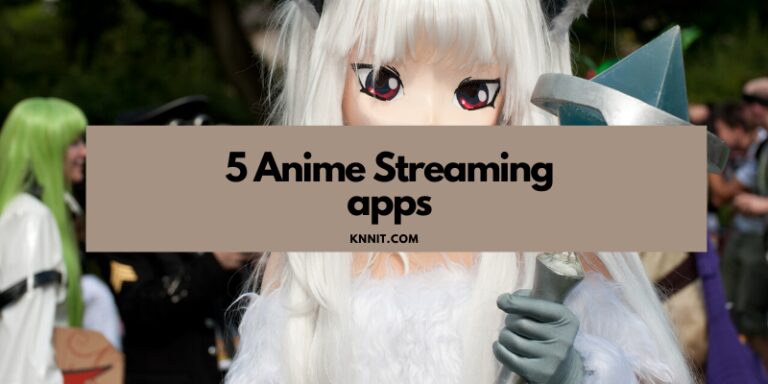 Anime lovers around the world crave for a proper platform where they can stream and watch all their favorite anime comfortably. Most people prefer mobile apps for streaming all their favorite shows, be it anime or otherwise over websites like Chia-anime. But, the numerous app suggestions that the internet gives, make is pretty difficult for people to choose. Hence, the following is a list of the top 5 anime streaming apps available today, to lessen the prevailing confusion:
Crunchyroll:
Crunchyroll is a super famous platform preferred by weebs everywhere to watch their favorite anime. Other than anime, Crunchyroll also boasts about its huge collection of manga and drama. High-quality videos with subbed and dubbed versions along with the original ones, it has got everything a fanatic may be looking for. 
You might come across a few ads while using the base version, but they can be avoided by upgrading to the premium version for a small fee. The app offers a clear user experience and has a community of people like you too, open for discussion. Like the platform claims, it is the "official source" of all things anime.
KissAnime App:
KissAnime is one of the most popular and widely used platforms for streaming anime. Even though the website of KissAnime is deemed better, the app version is steadily gaining its fan base. There are a few issues with the app, like pop-ups and ads. 
Although, the ads do not come between your streaming while your video is playing. The redirections get annoying at times, but you can get rid of the ads by paying $3. Like the website version, you can find almost any anime that you would want to watch on the app. With high-quality videos, and in subs and dubs, the KissAnime app is a nice choice for streaming anime.
9Anime:
Just as popular as KissAnime, 9Anime is another preferred platform for streaming anime. It doesn't charge a penny for its services, neither does it ask you to register onto it. You can watch all your favorite anime, apart from finding popular manga, anime songs and music videos, and wallpapers of all the popular anime characters. 
You can save, download and share these wallpapers with others without hassle. The app has a very smooth and easy to navigate interface.  With little to no ads, this app is an ideal choice for watching anime.
Netflix:
And well, who doesn't know of the entertainment king of all times! Of course, we are talking about Netflix here. With tons and tons of movies, TV shows, the platform is also home to a number of anime shows and movies. 
The video quality is one of the best available. You get original videos, with subs and dubs. It comes with a small charge, but it is worth everything. With zero ads and no pop-ups, Netflix sure is one of the best apps you can use for streaming anime.
Hulu:
Like Netflix, this app also requires you to pay for its services, however less. But then again, it is worth it. The never-ending content it offers and the HD quality videos make it one of the best choices possible. There are no ads that might come up while you stream your favorite anime. 
 Apart from anime, you also get access to a lot of movies, TV shows, music videos and much more. The interface is very comfortable to use even for new members, which adds up to Hulu's credibility.
The above-mentioned apps are some of the best apps that you can use to stream anime. We hope this list reduces your confusion in finding the perfect anime streaming app. So head over to one of these and start streaming!