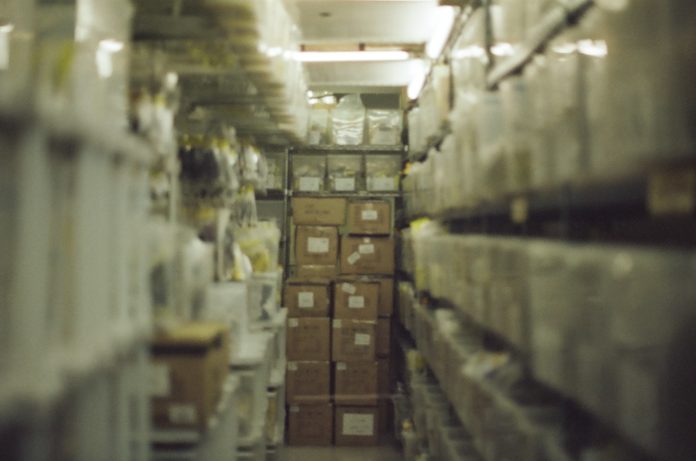 With the advancement in different fields of businesses, many new technologies and tools are being introduced. Gone are the days when businesses' warehouses used to construct those gigantic static shelves to manage their inventory. When it comes to the storage of products that need to be organized in a way they are completely secure from getting chipped, like that of metal sheet storage
Now, their place has been taken by all advanced automated racking systems. So let's see why racking systems are gaining so much importance in the management of warehouse inventory.
Importance of racking systems in Warehouse Storage
Efficient Inventory Management
The racking system makes it easier for the staff to handle and manage inventory much more efficiently. Workers find it convenient to track their stock level in racking systems because racks are built with requirement specific design which increases the efficiency of material flow.
Improves Productivity
The productivity of warehouse management depends upon the mobility of goods. Easier the goods are to move, more the productive and efficient their handling becomes. Therefore, warehouses should always prefer to install racking systems as they provide easier mobility of goods.
Ease of Access
Racking systems are important as they enable the workers to reach and access goods much easier. If products weren't organized in an accessible manner, it would have been impossible for the workers to efficiently handle and shift the inventory.
Benefits of Storage Racks in Warehouse
Maximize your Warehouse Space
The biggest problem that warehouses often undergo is when the inventory grows and they ran out of space. In these circumstances, racks are the best option to go for as they maximize the storage with their space-saving design.
Best Alternatives to Shelves
When it comes to the storage of products that need to be organized in a way they are completely secure from getting chipped, like that of metal sheet storage, shelves are not the best options to go for. Yet racking systems do more than good in storing these kinds of goods, so they are the best alternatives to shelves you can opt for.
Provides Safe Storing
When it comes to the protection of goods, automated racks like that ofthe LogiTower automated storage system works on the basis of vertical lift motion providing shelves with goods to the operator in sequence. This system ensures an efficient, ergonomic, and safe storing of heavy goods, such as: sheet metal, pipes, long-bars, profiles, panels, metal components, heavy tools, molds, and all other bulky elements.
Durable
The structure of the racking system is much more durable and strong than any of the other sorts of storage. In the warehouses of heavy goods, the chances of wear and tear increases. However, the rack structure is constructed with enough strength to withhold the heaviest thing possible, thus providing the warehouse with a more durable solution.
Cost-Efficient
If your business has just taken a start, then no surprise you'd be looking for inexpensive solutions. Good news for you, racking systems are known to be much more cost-efficient than any of the other types of storage. So wouldn't it be better to go for an economical option yet getting all the required durability and efficiency within it?