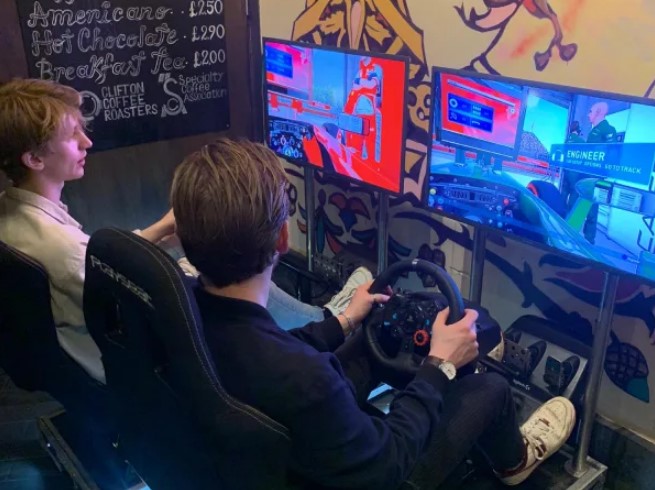 If you love speed, like to drive, but don't have a car to experience the adrenaline rush, then a racing simulator is just the thing for you.
For those who don't know, or have never experienced it, a racing simulator is a software that lets users experience driving, without them being in a car. This doesn't mean that they will be controlling the speed of the car with a button or turning the car with a left or right arrow; it is much more than that. Racing simulator hire would be a must, when an individual learns about the exciting features of the racing simulator.
Types of Racing Fixtures
There are different types of racing wheels available, which create a proper setup for the customer. The most realistic driving experience that people can get from is through the belt drive system. This system creates a force feedback situation, which gives wheel resistance to the steering input from the driver. The higher end wheel creates a force feedback, which gives the driver a more realistic feeling. The entry level wheels usually have torque, and they don't feel very engaging.
If the buyer has a good budget, then he should get the direct drive wheel. These wheels have an electronic servomotor and a steering wheel, which is easily detachable.  These wheels give a very realistic feeling to the user, mainly because of their force feedback strength.
Buyers can get pedals and shifters as well, to add to the realistic feeling of driving out on the road. The pedals should be made of mix of metal and plastic, so that they have a good quality feel. Moreover, someone who wants to experience a realistic drive should get electronic hand brakes.
Hiring a Racing Simulator
There are plenty of reasons why buyers should hire a racing simulator.
Team Building
A racing simulator can create competition among individuals. If a workplace wants a team building exercise, then this would be a fun way to do it. Each team would be supporting each other, learning how to connect and leave their opponents behind. A team can keep track of their fastest lap, and decide which team did better than the other.
Learning Strategies
A racing simulator would require drivers to come up with different learning strategies. This gives them a chance to learn about how to get ahead from the other driver, and to stay as the leader on the leading board.
Brand Awareness
When a company hires a racing simulator, then they can even put up a logo banner on it. This gives them the chance to create brand awareness, show how they treat their employees and have fun at the same time.
Taking time out from work
Racing simulator hire is important for those, who are so busy with their work life that they don't get any time to have fun. If they hire a racing simulator, then they can surely have the day off from work, and experience excitement at a whole new level.
A racing simulator is not just fun, it is very much safe!