Regardless of industry, a company's online presence can have a significant effect on its growth. Even in this day and age, some companies fail to understand that the vast majority of their customers would visit their website before making a purchase.
Having a strong online presence, particularly a website, can be the difference between generating more revenue and failing to do so. Yes, the quality of your website affects performance, but this article intends to emphasize the importance of having a website.
You MUST have a website now unless you are a small business owner who is not interested in increasing your brand.
Building a business website or e-commerce shop is now simpler than ever: it is easy, you do not need to know how to code or design, your online store is not limited to business hours, and it is one of the best types of free advertising.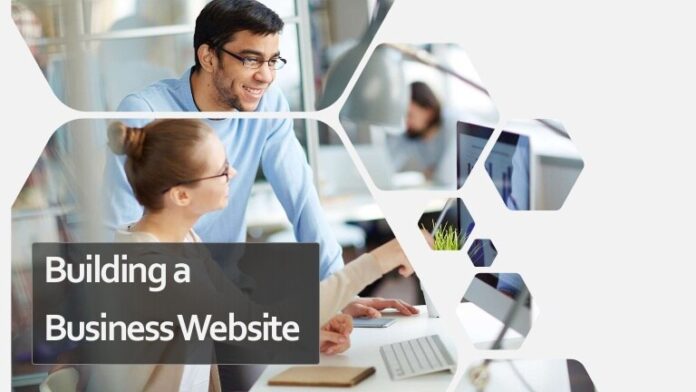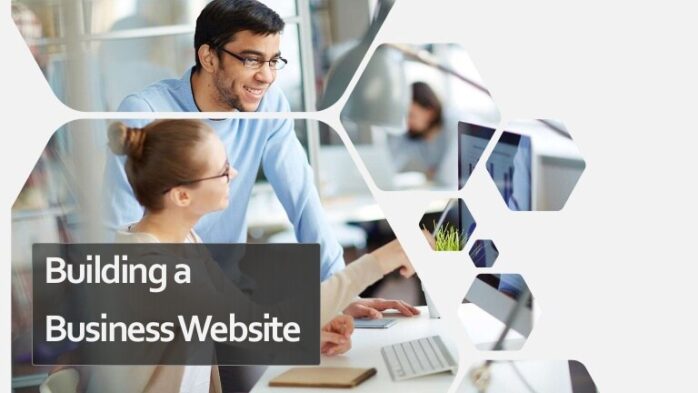 Many companies are reluctant to go online because they believe they are not technologically savvy enough to handle a website. At times, businesses are worried about the cost.
The good news is that there is always a solution that will work for you. If you're still not convinced, here are the top ten reasons why your company needs a website:
Reason #1: Your Customers Expect It
Reason #2: Provides Social Proof
Reason #3: Control the narrative
Reason #4: Maximize ROI
Reason #5: Website Adds To Company's Credibility
Reason #6: Engage in More Constructive conversations
Reason #7: Compete with other Industry Giants
Reason #8: Social Media Reach Is Decreasing
Reason #9: Increase your working hours.
Reason #10: You'll show up in Google search results
Let's discuss this in detail.
Reason #1: Your Customers Expect It
This would suffice if it were the only explanation on the list. Consider this. Can you put your faith in a company that didn't have a website?
Customers who are digitally savvy (and impatient) may look elsewhere if you do not have a business website.
Your tech-savvy customers expect you to have a website where they can learn more about your business. Your website will help you generate sales, increase brand recall value, foster goodwill in front of consumers and target audiences, and deliver strong marketing messages. Consider this: the website delivers your marketing message 24 hours a day, 365 days a year! Aside from e-commerce websites, most specialized websites are information-driven and aim to alleviate visitors' problems.
Reason #2: Provides Social Proof
Consumers say that online reviews affect their purchasing decisions in 90% of cases.
You might rely on Google, Yelp, and other review sites to host your brand's reviews, but you can kill two birds with one stone by hosting them on your own website.
Customer testimonials on your website are a perfect way to impress prospective customers because they are already searching for you online.
What people think about your company has a big influence on customer conduct. People expect to see your website to learn more about your brand, even if it has a 5-star rating on review sites like Facebook or Google. Since prospective customers are already searching for you online, having customer testimonials on your website is an excellent way to attract them and provide social evidence.
Reason #3. Control the narrative
Although you cannot monitor what others think about you on social media, you can manipulate public opinion by telling your own story via a business website.
Furthermore, social icons linking to Facebook, Twitter, Instagram, and other networking sites make it easier for your visitors who like what they see to share your content.
According to SEOTribunal, Google receives 5.6 billion searches a day, with 63,000 searches occurring every second. With that kind of search rate, someone is likely looking for your exact service right now. Guess who would get the company if you don't have a website? 
Certainly not you! However, the rival next door with a fantastic-looking search-optimized website might bag the prize.
Reason #4: Maximize ROI
In the age of digital transformation, building a website with free resources like WordPress.com not only saves money but also gives you more bang for your buck. A search engine optimized website allows you to reach thousands of additional potential customers without investing a lot of money. It will assist you in reaching a larger target audience to promote your services or goods. Regardless of the market, the content on a website affects purchasing decisions and commercial transactions.
You'll probably want to drive traffic to a website or landing page if you want to use digital marketing to increase leads and develop your company. To do this efficiently, utilize historic traffic to your website to reach the most qualified customers and get the best return on your ad investment. This is something that can't be done later, so even if you don't plan on running advertisements right now, it's best to get your website up and running as soon as possible.
Reason #5: Website Adds To Company's Credibility
One of the primary reasons you should have a website for your company is to boost its reputation. There are potentially some providers that offer a similar service to yours. One way to differentiate yourself is to have a website that looks fantastic and communicates product information to your customers.
People may doubt your credibility as a business if you do not have a website. Getting a website helps you to make a successful first impression and convince customers that you are a legitimate company.
If you want to prove to the rest of the world that you take your company seriously, it is time to invest in a professional website. In an age where more than half of mobile users discover a new company or product when browsing on their smartphones, failing to have a website will damage your reputation. According to one survey, 75% of online users agreed to judge a company's reputation based on the nature of its website. In the end, customers are more likely to connect with a business they can trust, and the website serves as a starting point for that partnership.
Reason #6: Engage in More Constructive conversations
The website is your forum for answering all of your potential customers' basic questions about your company and brand. This is particularly true for B2B marketing firms. When people visit your website, they are looking for answers to basic questions such as what you do, your products/solutions, your location, contact information, and so on. When they are done with it, they determine whether or not to follow up. Just keep in mind that when providing such material, keep it simple and brief because today's consumers demand instant gratification.
Reason #7: Compete with other Industry Giants
Did you know that making a website allows you to compete with the industry's conglomerates? When a website is configured, it has a better chance of ranking higher and being in the right position at the right time. 
Bidding for the right keywords will boost your website traffic and impact your customers' path, which usually starts with analysis, recommendations, and reviews. One of the many ways to compete with the industry's Giants is to have a prominent spot on the search results list. As a consequence, if you don't dominate the Internet, you're giving your customers a reason to shop elsewhere.
What technique can you use to combat them?
To do so, you must first contact a web development services company and create a website. You are already enabling them to conquer the market by not getting one. There are, definitely, other options.
You should employ a dedicated marketing team and devote a significant amount of money to promotions and advertising campaigns. However, this just leads to increased effort and costs. You can build a website for almost half the price.
You will have the opportunity to study and add elements that your rivals are lacking if you have a website. You should take advantage of their flaws.
Reason #8: Social Media Reach Is Decreasing
If you believe that making a social media profile is enough to draw new clients, think again. It is not sufficient to have a Facebook page because any other company does. According to Facebook, people spent 50 million fewer hours on Facebook in 2018 than the previous year. As a result, many businesses are now developing websites rather than relying solely on social media networks. Although social media networks have the potential to increase business, relying solely on them can be a costly mistake in the long run.
Reason #9: Increase your working hours
Having a website ensures that the content is accessible to consumers at any time of day, at their leisure. So, if anyone visits your website in the middle of the night or during the day, you're still engaging with them in some way, and you can say goodbye to the 'closed for business' sign. Being available at all times aids marketing and greatly increases sales, which is particularly important for e-commerce businesses. It is also a move toward better customer support and relationship building, particularly if you have AI-powered chatbots on your website that can solve simple problems for your customers when they need it most.
It's simple to post updates and news to your customers because your website is available 24 hours a day, seven days a week. It's a good way to keep them up to date on what you're up to. When anything is particularly important to them, you have a better chance of upselling them.
Reason #10 You'll show up in Google search results
Consider the following: Before making a purchase, 81 percent of customers conduct online testing. That is, they go to Google and enter one or more keywords, such as "best handmade notebooks" or, if they know exactly what they want, "handcrafted warli Design notebook in Delhi."
If your company does not have a website, your chances of appearing on a search engine results page (SERP) are zero. However, if you already have a website, you can customize it for search engines, improving the chances of appearing at the top of Google's results and gaining more exposure with potential customers.
You have a chance of appearing in Google search results once you're online and have an SEO-optimized website. This means that if anyone searches for a product or service, your website will appear in the search results. This provides you with the ability to significantly expand your customer base.
Tips to Get Started
Let's look at some ways to get started now that you know why you need a website. First and foremost, pick a web hosting facility. There is a range of businesses that provide both domain and hosting services.
Choose a Domain Name
Your domain name should ideally be the same as your company name. You may select a domain name that represents your business line if it is not available. Make the domain name unforgettable and catchy. You should make the most of your domain name as a marketing tool.
Web Hosting Service
Choose a reputable web hosting company with a good track record. Select a service provider that can respond to changes quickly and cost-effectively. This will be useful as the organization develops, shrinks, or undergoes other major changes.
Website Design
Since creating a website is not as easy as it may seem, it must be the result of multiple brainstorming sessions. Make sure your website design is easy to use and doesn't look like any of your competitors'. After all, you don't want your company to resemble that of your competitors.
To sum up… You need a website, and having one is simpler than ever
Although we agree that not every individual requires a website, we have demonstrated why every business does. There is a very low and inexpensive barrier to entry, and there is a huge opportunity to assist in the development of your business.
Make making a website your top priority if you're going to do one thing today to help your company be more profitable.
It's simple to improve your company. Create a website for yourself.
Final Thoughts
Being left behind comes at a far higher cost than having a website.
It's vital to have a professionally built, brand-differentiating website if you want to increase sales, improve your bottom line, and expand your business. It helps you to bring the brand's story in front of the right target audience. Furthermore, a simple website costs pennies but can produce big returns in the long run.
So, rather than wondering if your company wants a website, consider why not!