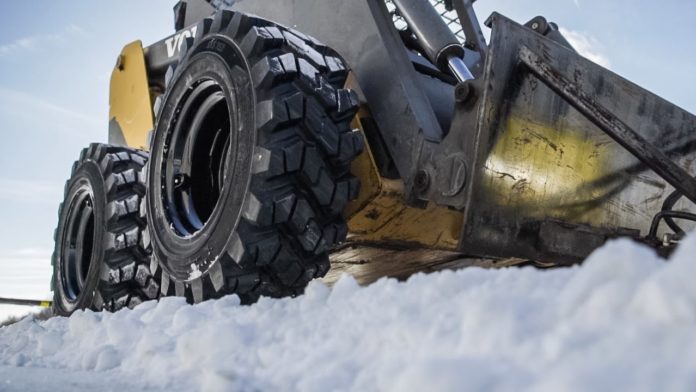 Heavy machinery is unquestionably vital to your company's success, but the consistency of your tires is just as important. Although there are several different types of tires on the market (some good, some not so good), the choice is still between solid and pneumatic.
There are many users that are not aware of the actual properties of the wire and very often get confused about which tire to choose for their requirement. Continue reading to learn why solid skid steer tires are preferable to pneumatic tires.
Say NO to Flat Tires Forever
The fact that their Skid Steer would not encounter flats is the primary reason why most businesses outfit their machines with solid tires. It's rare to come across a worksite that isn't littered with nails, screws, rocks, and other debris; instead, skid steers are often used to drive over nails, screws, rocks, and other debris. In other words, the crew won't have to deal with downtime, which means you won't lose money due to downtime, and you'll save money on repairs. You'll get the most life out of your tires for the least amount of money.
A long lifetime without Regular Maintenance
You would expect a solid tire to last at least three times longer than a pneumatic tire due to its solid rubber construction. This is achieved by incorporating high-quality compounds into the rubber mix. The majority of competitors' tire compounds are made of low-grade materials. Does that make sense? It's just going to get better. You won't have to think about keeping sturdy cushion tires in good condition. There's no air to inflate, tire pressure to verify, or holes to patch—only money to be made and work to be done quickly.
Are Foam Filled Tires Good?
Another option for making your tires less likely to go flat is to fill them with foam, which makes it more difficult but not impossible for them to go flat. The tire's sidewall remains vulnerable, and if it is damaged, the foam substance can leak out or be squeezed out, causing damage to the tire. The tire must be replaced at this stage. Furthermore, after this foam is injected, the pneumatic tire has less cushion.
Versatile Nature
Solid skid steer tires can be used in a wide range of applications. Strong tires are more than capable of handling various terrains and environments, regardless of the type of terrain you're working on. Furthermore, the weight of solid tires is an additional benefit since they are inherently heavier, giving your machine more stability when lifting and reducing bounce while in use.
If or not you've used solid tires before or not, there are several benefits that will make your money go further quickly. Choose solid skid steer tires over pneumatics from a reputable supplier who values quality and has an established track record. These tires will make a huge difference in the working process, and there won't be much need for replacement frequently as expected.