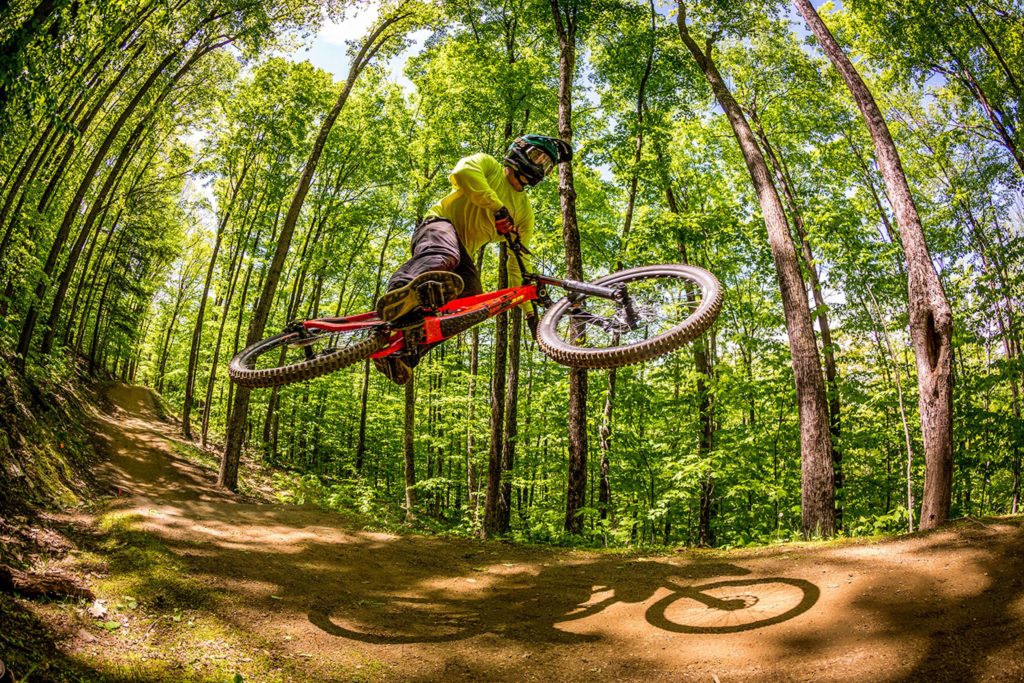 The answer can be as simple as buying a size that compliments your height and weight. But in reality, you need to dig in a little deeper. That's where we come in. This question is quite related to bikeVScycle. We are not going to answer that here. But keep reading to know the best size of the mountain bike for you.
When you are looking for a new mountain bike, some of these terms will make it more easier for you to understand.
Seat tube length:
It's the distance from the top of the seat to the middle bottom bracket. This is the length that determines the height of the seat of your bike. Ultimately indicating how long/short the seat can be.
Effective top tube length:
It's the virtual horizontal line that is drawn between the top of the bike's head-tube and the center of the seat.
Both are at the same level.
Reach:
It's the difference of length between the bottom bracket and the top head tube. It is the best possible data that provides accurately about how roomy your bike will be.
Getting the perfect fit:
You can't just randomly find the perfect mountain bike for you. It takes some time to get used to the bike. Most experienced bikers will say their first bike wasn't the best one they bought.
You have to nail so many related terms to be the perfect mountain bike. If your frame size is perfect you may have bought a bigger wheel size, it's totally normal.
We will try to put some basic guidelines about how you can get the perfect fit for you.
Seat length and standover:
Seat tube length is a major thing to consider while buying a new bike. It makes a ton of difference. If you were to buy a short length seat then you can't spread it enough to have a comfortable reach to paddle. That will affect your long term riding.
The standover is the gape that your seat tube leaves. It should be a generous amount too.
Top tube length:
Another important thing to keep in mind while browsing for a bike. together with stem length, seat height alongside with handlebar and top tube length determines how comfortable your new bike will be.
To make you more confused the top tube length itself doesn't matter, because it often slopes. What matters the most is the reach number.
But don't forget the top tube length will give an excellent idea about how it will feel when you seat on the bike.
What size mountain bike do you need?
If you ask an experienced rider about what bikes, he will say that all bikes are different. They feel different and they ride differently. Even if on paper there is almost no difference they will still feel different.
When you look at the manufacturer's list of sizes about mountain bike your head will start spinning. It's confusing. The traditional method of listing measures is to list the seat tube length. Even though some times seat length varies.
Modern bike manufacturers have begun to list bike size based on reach figures. What it means is that manufacturers are successful at growing the reach number.
Smaller seat tubes means it's good for short people. They can easily reach the paddle from the seat. Longer seat tubes means it's good for tall people. As they need more room to breathe and relax their legs. If your legs are cramped while you ride, you will get severe pain in your knee's and different body muscles.
XS: Bike size 13-14in: for riders between 5ft and 5ft 4in
S: Bike size 14-16in: for riders between 5ft 4in and 5ft 7in
M: Bike size 16-18in: for riders between 5ft 7in and 5ft 10in
L: Bike size 18-20in: for riders between 5ft 10in and 6ft 1in
XL: Bike size 20-22in: for riders over 6ft 1in
If you want to know more You may visit here TentClubs.