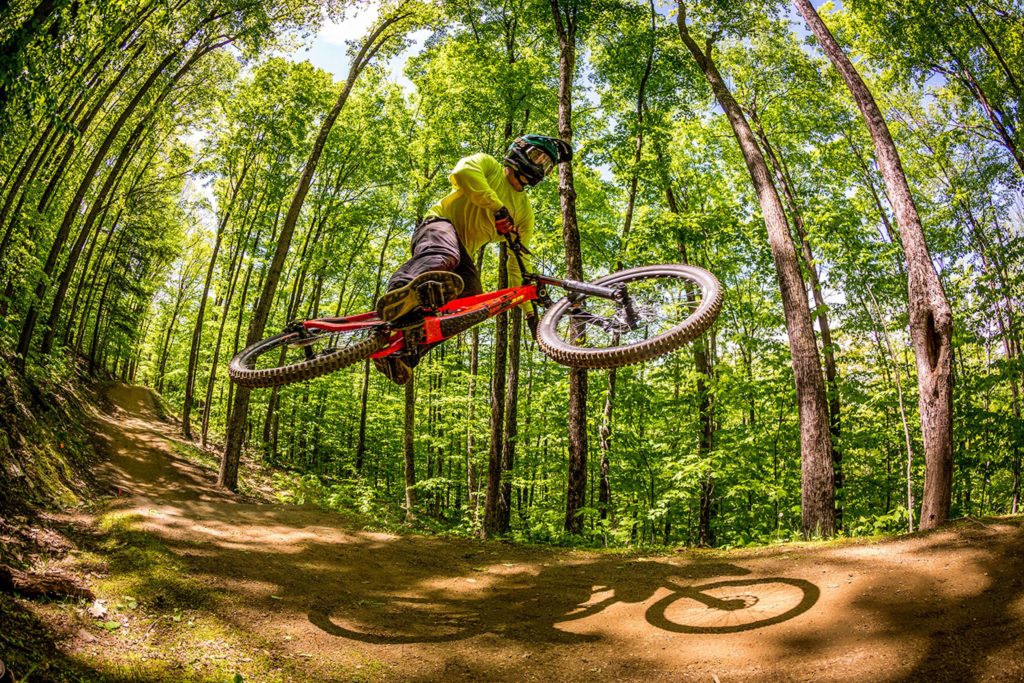 Hybrid bikes are mainly designed to get the advantages of mountain bikes and road bikes together. When you are looking for the best hybrid bike, you have to know some facts and apply your knowledge. So, this article is for you so that you can easily choose the right hybrid bike for you without putting so much effort.
Points to select the best hybrid bike
The choice of the best bike is not the same for all. It varies from person to person. Maybe someone likes to ride a bike on rough terrains. He needs a hybrid bike close to the mountain bike.
On the other hand, if you like to roam around the city on plane roads, you should choose a hybrid bike Under 300 having similarities with road bikes. However, with a hybrid bike, you can enjoy the advantages of both mountain bikes and road bikes at the same time. But give priority to your needs first.
Comfort
If you want comfort, then choose a hybrid bike in which you can sit in an upright position. You can ride around parks, streets, and fields. This ride will give you no pain.
However, if you ride your bike for exercise gaining strength, then comfort is not a point. You should consider other points.
Performance
There are many hybrid bikes that are fast. And having an upright position they are comfortable also. You can move from one place to another quickly with your bike.
If you are looking for a stylish bike without giving priority to the speed, it's also possible to find one. However, you can find a stylish bike with great speed. But you have to pay for that.
Sports
If you are choosing a hybrid bike for dual sports, a hybrid bike can be a great choice. It's better than a mountain bike in some cases regarding sports. This type of hybrid bikes have strong brakes, and they are comfortable at the same time.
If you don't use your bike for sports, you can choose any hybrid bike matching your other needs.
Pricing
The price makes many differences. Usually, the better, the costlier. This is the rule followed by many people. For example, a bike with a carbon fiber frame is more expensive than the bike with aluminum or steel. Because it's stronger and lighter than the other ones.
But if you select one wisely considering your needs, you will be able to save some money and get the right hybrid bike for you.
Choosing the best hybrid bike
When you know the features of the best hybrid bikes, you can select the bike which is appropriate for you. So, go through the following features.
The frame is the body of the bike. It may be made of steel, aluminum or carbon fiber.
The steel frame is strong but heavy. The frame of aluminum is lightweight but a little bit weaker. The carbon fiber frame is more lightweight and stronger than the two.
The standard wheels for the hybrid bikes are 700c wheels. But there are many bikes with 26 inches diameter which are smaller than the 700c wheels.
There are two types of brakes: rim brakes and disc brakes. Rim brakes are cheaper than the other. But it has less stopping capacity.
On the other hand, if you use disc brakes, it will allow you to break effectively and get a good performance. Disc brakes will be suitable for hybrid bikes.
Hybrid bikes can have 1 to 27 brakes or more. Using more gears will gear up your bike for sure. But using more gears will make the bike heavy too. So, consider this point.
Hybrid bikes may have suspension in the front or no suspension at all. Having suspension will help your ride in a rough way easily and smoothly.
Final thoughts
Hybrid bikes are modified with the features of mountain bikes and road bikes for your advantage. But there are so many bikes with different prices that it's not impossible to get confused. So, we tried to help you.
We enlisted the features of the best hybrid bike so that you can get an idea. Considering those features, you can get a hybrid bike under 300,under 500, under 1000 and other reasonable prices. So, think about your needs and select the best bike for you.