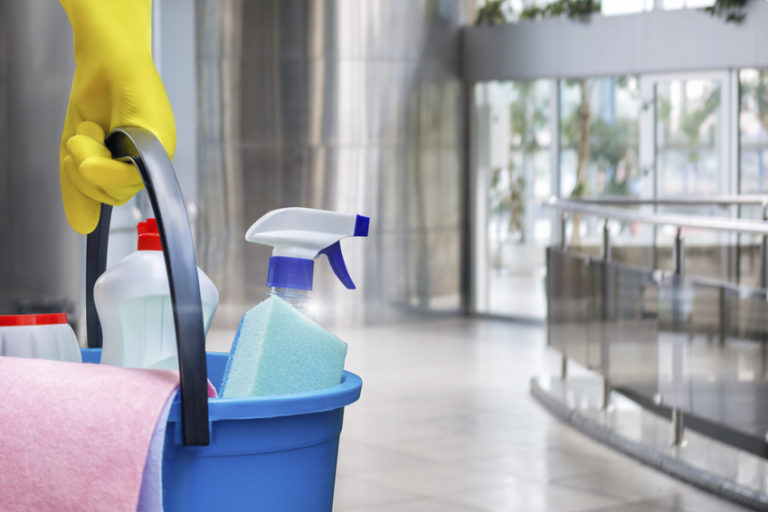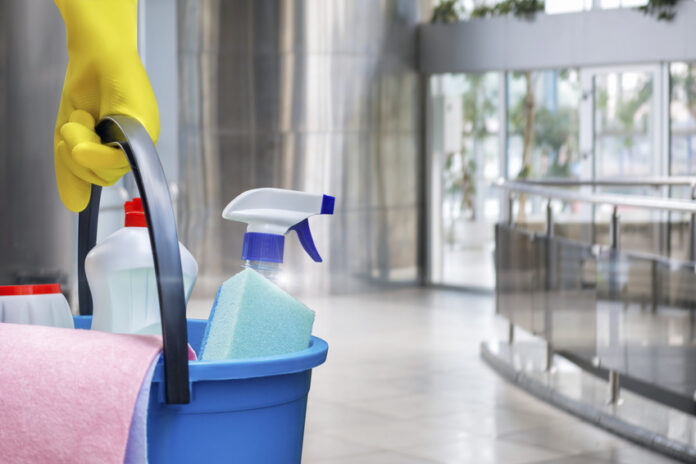 Cleaning is essential whether it is domestic cleaning, office cleaning or commercial cleaning. If you own a business, you must be careful about the cleanliness to provide the best office service. If you take care of cleaning everybody will visit you.
Virus spreading is too dangerous as everybody knows that Coronavirus is really dangerous, and it is spreading with touching the person or thing that is already suffering from this virus. There is no medicine to cure it, but the only thing we can do is clean and protect our selves. All the health care centres said that stay at home if it is not necessary. But jobs and business are the part of a job so if you want visitors in office and need to run your business safely you should take a service from a cleaning company.
Our "Office Cleaning Services" work day and night for their clients your health is precious for us you can hire us for Commercial cleaning. We provide all kinds of cleaning in the UK. Our staff is trained and vetted, they work professionally and provide you with the best cleaning service.
DIFFERENCE BETWEEN DOMESTIC AND COMMERCIAL CLEANING
You should know the difference between commercial and domestic cleaning.
When you hear the word cleaning your mind clicks to the usual cleaning that you do at your home. But cleaning of house and commercial is completely different.
Cleaning of your bedrooms and lounge is completely different from your large office with so many rooms.
The cleaning of the home is simple and easy, and we don't want heavy cleaning equipment for domestic cleaning. You can clean your home only with sweeping or moping, or using a vacuum. But if you talk about commercial cleaning, the office or your commercial building needs a different cleaning type.
Many people's daily visits to your office should be clean and tidy, and the most important thing is you need to give a deep clean to your office to protect from the viruses.
Maintaining your office's cleaning is only possible with cleaning companies because they offer you cleaning as the requirements. They have all kinds of heavy machines to clean your offices and commercial areas.
If you think that commercial cleaning is possible as simple as domestic cleaning, so you are wrong.
WHY IS COMMERCIAL CLEANING IMPORTANT?
Commercial cleaning is important to grow your good business and also to have active staff. Now you should know why you should contract with commercial cleaners.
CLEANING EQUIPMENT AND DEVICES
Domestic cleaning it doesn't require heavy cleaning devices, but commercial cleaning is incomplete without them. Many cleaning companies don't have heavy machines they use sweeping brushes, moping brushes or some cleaning buckets, cleaning dusters or other floor polish items. But if you hire commercial cleaners, they arrive with everything they need to carry out their work. If your office needs heavy machinery, they bring all kinds of machinery as requirements.
RELIABILITY
Cleaning companies have a huge staff that is trained and vetted. They can do complete regular cleaning even during holidays or any busy schedule. If you leave the cleaning task on your own staff, it will be neglected and put down to the bottom of the list, due to short staff and holiday periods.
TIME
When you run a business, you don't get a proper time to clean your office, and without cleaning, you can't survive. Your staff will be employed for specific purposes, and they can't consider such things in their duty. For this busy life best choice to clean your commercial area is to hire a cleaning company. They work for you according to your demand, and you can invest your time precious time in other activities as time is money.
TRAINED STAFF
If you give cleaning tasks to other people you need to train them and guide them on how to work and where to start, this isn't very pleasant. But when you hire a team for cleaning they have experienced, the staff is trained they know how to work. Trained staff don't need any guidance you can trust them; they work efficiently and take responsibility to clean your commercial area top to bottom.
INSURANCE
All big commercial companies are insured to use their own equipment and to work on your premises. Is your staff insured to use the machinery?
CLEANING STANDARD
The health is more important than other things every business have their own different cleaning standard. Suppose you want to maintain your business's standard to take cleaning services from the cleaning companies around you. Your staff and client's health should be your priority, as your staff work in a clean atmosphere, you will never face the shortage of staff.
IMPRESSION OF OFFICE
Whether you are running a small business or a huge business, but you receive many visitors when you work in the market people wants the good appearance of the office as they want to visit again and again if your office looks dirty. You provide an unhygienic atmosphere nobody will ever visit you. Your commercial area must be clean and look great people will visit you happily, and your business grows faster.
WHAT TYPE OF CLEANING IS INCLUDED IN COMMERCIAL CLEANING?
There are two types of commercial cleaning regular cleaning, and the other is deep cleaning. So before hiring any team, you should know what kind of service your office wants. When you commit, you should put all your requirements in front of the cleaning team and then give them your work.
REGULAR COMMERCIAL CLEANING INCLUDES:
Most commercial cleaning companies provide these services in regular cleaning that are:
Sweeping and moping
Dusting of furniture
Empty dustbins
Toilet cleaning
Cleaning the windows and doors
Vacuuming carpets
Arrange the towels and toilet paper
DEEP COMMERCIAL CLEANING INCLUDES:
Commercial cleaning companies provide these services in deep commercial cleaning:
Dust and wipe all floors and walls
Cleaning fans and air-conditions
Clean and vacuum all blinds, tracks, window sills etc
Scrub all floor to move furniture and vacuum all carpets
Clean and sanitize your computers, keyboards and mouse etc
Clean all toilets, toilet's walls, sink and disinfect them
Give a machine scrub on the restroom floor
Kitchen cabinets, refrigerators, microwave etc
Many other things come in deep commercial cleaning you can take on the request.