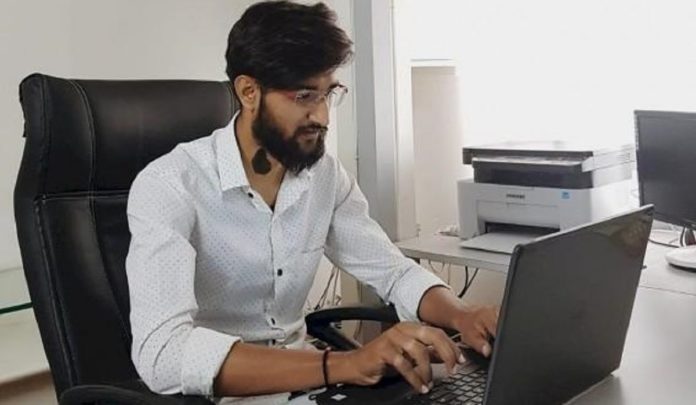 Everyone dreams of becoming someone established and successful in their life, but how many times do you come across individuals who are actively working towards their career? not many indeed.
Among the masses, a young man decided to pursue his goals rather than contemplating them all, and today he stands successful. let us know how he did it and what motivated him to do so.
"It all started with a dream, as a child I have always wanted to prove my talents with my own efforts. I was always a very curious child, and the Internet really captured most of my attention.
This is why I developed a liking towards computer science and soon started to venture a little more into the industry. It is all going to the digital world that I have managed to stay motivated, otherwise I don't think I would have been able to handle all the workload.
Take a lesson from me, don't just be motivated, be passionate about the work you do and do your best." Says Ravi Patel.
Nine years ago, Ravi Patel would not have thought that he would get into blogging, but here he is, a successful entrepreneur with years of experience. Back in those days, blogging was not certainly an industry on its own and it only managed to gather a number of people who were big fans.
It is his enthusiasm that made him see a future in the industry. He was certain that it would certainly become something credible, with the digitalization of the world and also of India. Guess who was not wrong? 
Nowadays, there are blogs in so many certain topics and people use them for a lot of reasons, be it a personal one or a professional one.
Amidst all this, Ravi Patel started with his own digital marketing, web development and SEO expert company in Gujarat, called Sync Web Solutions. Since then, Sync Web Solutions has been growing rapidly, with VIP clients completely invested in his business.
In spite of earning a 5 digit salary in terms of dollars, Ravi Patel continues to work hard to not just build a status for himself, but to establish himself as one of the top marketers to exist in the field of entrepreneurship.
After all, customer satisfaction matters to him, he does not just work for the profit, it is the satisfaction that he receives by watching his clients happy. At this pace, his company Sync Web Solutions will certainly grow three folds, make sure to stay updated with his work.