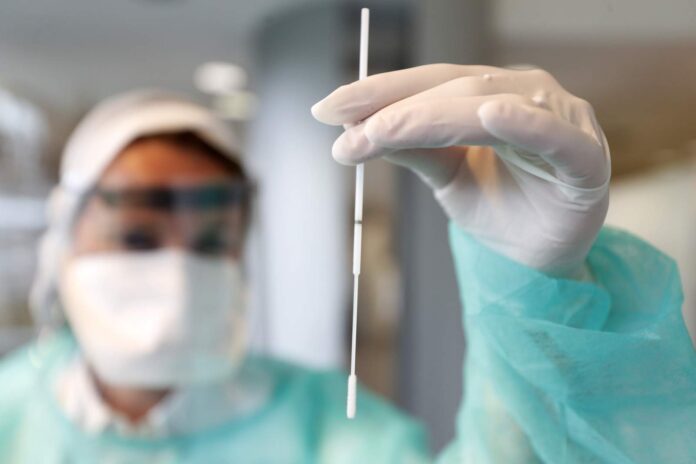 We're tracking the latest on the coronavirus outbreak and the global response. Sign up here for
our daily newsletter on what you need to know.
The U.K. will this week begin offering Covid-19 antibody testing to the general public for the first
time, in order to better understand how many vaccinated and previously infected people are still
catching the disease.
The kits will be made available to adults who book and return a positive Covid-19 test via the
national test and trace app. The data may also reveal groups of people who don't develop an
immune response and provide insight into the effectiveness of vaccines against different virus
variants.
There's growing anecdotal evidence that fully vaccinated people are catching the virus, but few
formal studies on these breakthrough infections
Assessing how vulnerable vaccinated people are will help inform decisions about future
treatments and when to administer booster shots.
The program will run in Scotland, Wales and Northern Ireland, as well as England, drawing from
app users that have opted in when they book tests.
In lieu of answers, what has emerged is a host of case studies providing somewhat different
pictures of breakthrough infections. Variables including when the surveys were conducted,
whether the delta variant was present, how much of the population was vaccinated and even
what the weather was like at the time make it hard to compare results and suss out patterns. It's
difficult to know which data might ultimately carry more heft.
"It's quite clear that we have more breakthroughs now," said Monica Gandhi, an infectious
disease expert at the University of California, San Francisco. "We all know someone who has
had one. But we don't have great clinical data."
One of the best known outbreaks among vaccinated people occurred in the small beach town of
Provincetown, Massachusetts, as thousands of vaccinated and unvaccinated alike gathered on
dance floors and at house parties over the Fourth of July weekend to celebrate the holiday —
and what seemed like a turning point in the pandemic. About three-fourths of the 469 infections
were among vaccinated people.
A newly released, far larger CDC case study of infections in New York state, meanwhile, found
that the number of breakthrough infections has steadily ticked up since May, accounting for
almost 4% of cases by mid-July. Those researchers cautioned that factors such as easing public
health restrictions and the rise of the highly contagious delta variant might impact the results.