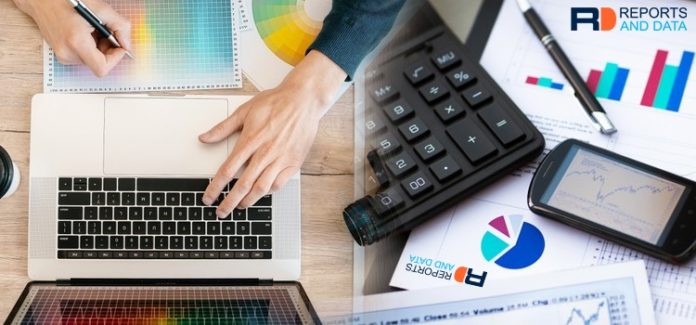 It is imperative to get an appropriate 3D modeling software because all your business work relies on it. If the software is good, you can deliver excellent services, but you cannot provide the best service to the client if the software is not good.
Before choosing a 3D modeling software, you need to examine some variables. So if you are seeking a new CAD program or if you want to change CAD tools, you should evaluate carefully the issues highlighted here. You should choose the proper 3D Modelling software for your company or organization after reading this post.
What Is CAD Software?
CAD software is a program used to construct a 3D product. It is utilized extensively for the design of work, although it contains more than drawings and sketches. It is used extensively for industrial products. However, there are a variety of different programs and tools for such design. It allows artists to access several functions. You should consider certain critical variables before hiring a 3D CAD modeling service.
It can be a tough and demanding job simultaneously. 3D CAD modeling services are applied to different products in various industries, whether commercial, industrial, or mechanical. However, the exploration of these services allows many fresh designers an opportunity in the 3-D CAD sector.
Factors to Consider When Choosing A 3D CAD Software
The Capability of the Software to Meet Your Business Requirements
Find out how effective each package is in developing the type of products your organization generates while assessing the 3D CAD Software. For example, if your business manufactures sheet parts, be careful of specific aids for modeling them and generate flat designs automatically. Product industrial designers need to consider tools that can produce top-notch surfaces to create appealing designs with a smooth, organic appearance. Machinery designers should look at how readily they can build vast numbers of purchased components and insert them from a store, such as attachments and electrical components.
Short Learning Curve
The time it takes for any design program to be productive is a significant consideration in selecting whether to buy it. A CAD system usually takes many weeks of training, including lengthy onsite training.
The tools should be incredibly intuitive and powerful to interact in 3D as you do in the actual world. V-Ray for Rhino may be learned in hours, or days, not weeks or months, as most CAD applications. Whether it's a sprint to learn as quickly as possible or a few things every day, everything can be taught from your workstation comfort and at your leisure. This means that your staff can quickly obtain the advantages of 3D CAD to keep your new projects and production on track when everyone is busy.
Compatibility with Both Customer and Suppliers
Try to select a 3D software that is popular in your industry and supplier community. This choice eliminates the need for files to be translated from one system to another. Check also the ability of each software to import files from other systems. Ensure your CAD provider complies with international standards, like IGES, STEP, IDF, and VDA.
Evaluate tools to repair damage for imported shapes, how easy it is to use, and how well it works. If you are required to translate many files from several CAD systems brands, check with direct translators and third-party translators specialized in translator software.
A Fully Integrated Organizational Data Management Infrastructure
Small teams with more than a couple of designers from global teams across continents can benefit from having a PDM (product data management)system integrated with the 3D CAD software. Because the relations between 3D systems files are so complex, an automated system for storing and organizing them is vital for the coordination of projects and the health of the engineering team.
Without PDM, designers can unwittingly override each other's work, reinvent already designed parts and send manufacturers the wrong revision level. Together, these types of mistakes may waste hundreds and thousands of dollars of work in defective parts every year.
Stability and Reliability
3D design systems are complex than 2D design systems. There are no real CAD reliability measurement standards, as there are for various types of systems and machinery. For frequent reports regarding instability or software defects, browse consumer forums and engineering blogs. Ask companies in your city or business who own 3D CAD how often they crash or lock up.
If your organization does huge assemblies, make sure that whatever CAD product you choose can handle them effectively. Some systems slow down while processing complex designs with high components. Pay special attention to the performance of the assembly if your product comprises complex freeform shapes, helical sweeping or holes, or some other elements.
Easy-To-Use
If you want to modify your present CAD software because the prior program lacks features, you should not only focus on the functionality but also on the simplicity of use.
The new tool should be straightforward to use, so that team members do not experience problems when the projects are completed. The performance of the whole team will probably be hampered if you focus just on features and not on usability.
There is so much CAD software on the market, but some of them can be very difficult to use. It's difficult to find the appropriate software, but Ray for Rhino software is also straightforward to use and easy to start.