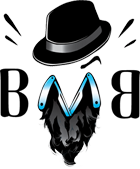 Earlier, men used to have only one option for shaving, and that is a safety razor with cheap razor blades. Everyone prefers to use safety razors for shaving at home. And, women prefer to use single-cut throat blades to get a cleaner and gentle shave. But, then the market gets stuffed with disposable razor alternatives. And, after this, everyone lost their faith in the safety razors. With the change in time and increasing needs for a wonderful razor, it is very important to choose the best one, both in terms of quality and gentleness. But, now we are again back on the track of using the safety razors. This is due to the fact that the safety razors are the best razors working super well for the environment. These razors are also very good on the skin and perfect for the pockets.
So, if you prefer to use a safety razor paired with a double edge razor holder, you are undoubtedly making the best decision ever. And, then, you will not need to struggle for multiple shaves and frequent changing blades. Are you the one who is not still sure whether you want to use a safety razor or not? If yes, then the list of all the benefits listed below will come in very handy. Don't forget to check the list of benefits of using a safety razor given below:
Benefits of Using the Safety Razor Blades
1.No tension of razor burns
For the new beginners who have no idea how to shave and which razor to use, one of the major issues they have to face is skin irritation. The main reason for skin irritation is the use of the wrong razor or the razor with the wrong blade. Using a bad quality or a wrong razor can cause severe razor burns as well.  That is why; it is always recommended to use a safety razor. Safety razors will help you avoid razor burns and skin irritations.
3.Provides close shave
If you are looking for an easy way to get rid of body hair or facial hair at home, there could be no better option other than using a safety razor. A safety blade razor is the perfect and the sure-to-go way to provide you with a closer shave with a single application. To use a safety razor, you only need a bit of practice to master the shaving job, and you need not go anywhere or to any salon for the perfect shave.
3.No need to take tension for the blades
The main reason why disposable razors were so expensive is their head. The razor head is a bit complex and hence, people have to come again and again for the head replacement. But, the case is not the same with the safety razors. The blade heads of the safety razors are not stubborn. You can use a blade of any kind, brand, or variety to get the best shaving experience.
4.Minimum chances of razor cuts
Honestly, there is no need to be feared if you have safety razors with you. You only need to have a little control over the razor and you are all set to have a clean throat shave without any problem with razor cuts. You can very easily avoid and eliminate the small nicks quickly. The safety razors are specially designed to avoid nasty razor cuts. But, for this, you have to make sure to go with the direction of the hair growth. Also, if you produce a good amount of lather, there is no chance you have to struggle with the razor cuts or any such issue.
Final Words:
So, if you wish to order safety razors online to master the shaving experience, the can look for an effective and genuine razor shop. One such online platform is Bookmebarberrazors.com. Customers can get here a wide range of razors and razor accessories like blades and blade holders at a decent price range. So, explore the online store and get yourself a suitable and long-lasting straight razor holder with good quality blades to get a clean shave.