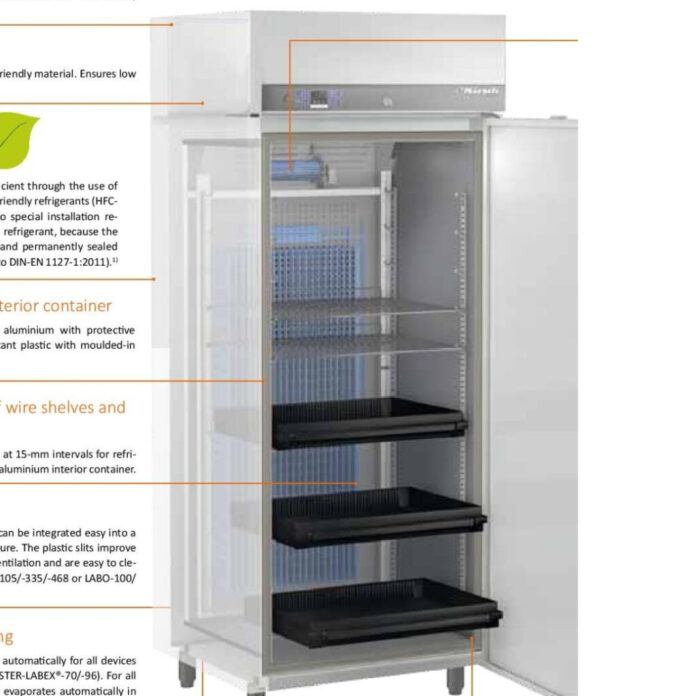 Just as there are various types of laboratories with varying requirements, similarly, there are also different laboratory refrigerators manufacturer to fill those desires. Depending on the types of specimens as well as supplies that need to be stored, you need to choose a laboratory refrigerator.
Laboratory refrigerators are helpful in cooling samples or specimens for preservation. They include refrigeration units for storing blood plasma, other blood products, vaccines as well as several other pharmaceutical supplies.
In order to minimize the risk of bacterial contamination, it is extremely important to maintain a consistent temperature of laboratory refrigerators. The refrigerator requires air to circulate and a fan to sustain an even temperature all the time so that a high degree of accuracy can be attained.
However, before buying a lab refrigerator, you need to consider few things.
Lab refrigerator temperature range 
One of the major concerns while purchasing the right cooling unit or lab refrigerator is the temperature range. Mainly, laboratory refrigerators operate from 2°C to 10°C but there are also few expectations.
It is always better for you to purchase a lab refrigerator that perfectly meets the temperature requirements as the lower the temperature the more power it needs.
The control settings for laboratory refrigerators can range right from a simple dial thermostat to a digital LED display that permits precise programmable logic controls.
Accessibility
This is another important thing that you need to consider while buying a lab refrigerator. It is essential to ensure that there is acceptable spatial access to the refrigerator. You need to make a note of all the spatial limitations within your lab well in advance.
Check whether the doors are opening fully and does not interfere with anything else kept in the lab.
Design 
While selecting a laboratory refrigerator, it is essential for you to keep in mind space. If there is space constraint in the laboratory then the refrigerator can also be mounted on the wall or installed into any other unit.
Some laboratory refrigerators are specially designed to fit under a laboratory counter. However, it is necessary for you to know that space-saving designs are more prone to temperature fluctuation due to their size. You can also find large stand-alone units in the market.
Most of the laboratory refrigerators are furnished with one or more solid doors or sliding glass doors. To avoid unauthorized personnel from opening dangerous items like clinical samples, vaccines as well as narcotics, it is important to lock the refrigerator.
Ventilation
Depending upon the ventilation requirements, lab refrigerators can differ from model to model. Before purchasing, you need to ask about the refrigerator's ventilation and then buy the one that ventilates properly in your lab without any kind of restrictions.