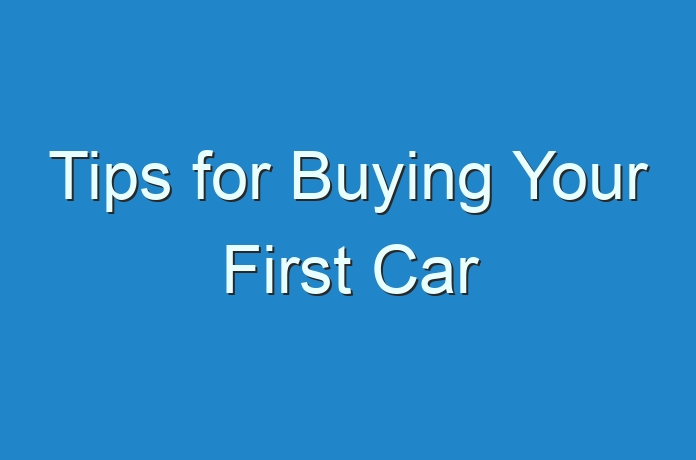 Buying your first car is one of the most important financial decisions of your life. It sure brings excitement, but with so many things to manage, it can be a daunting task. However, doing your research before stepping out can make the process a lot easier. It can also help you find great deals and get you a car that is just right for you.
So here are a few tips to keep in mind before you venture out for your first car shopping.
Set a Budget 
It is important to set a budget and stick to it when buying your first car.  Your budget makes a huge impact on what type of car you will buy.
There are two things to consider before you set a budget. First, the auto loan and second the monthly payments. Lenders do not want you to spend more than a third of your pay towards debt. You will be restricted in your monthly payments if you have a high mortgage payment or debt. Moreover, it is ideal to take less debt if you are thinking to become debt-free.
Choosing the Right Car
Once your budget is set, it's time to choose the right car. You already know what type of car you can afford. But there is still a wide range of cars that meet your budget. Do you need a car for everyday use just for weekend trips? Is the climate hot or cold where you live?
Make sure to evaluate your needs and driving conditions before you make a purchase. It is also important to know about different car features and options as they can affect the price of a car.
Do Some Research
It has become quite easy to find a car nowadays. You can look up online and find countless dealers in or beyond your area. This will help you to narrow down your choices by comparing different cars and reading customers' reviews online.
If you are thinking to buy a car new then make sure to ask different dealers to quote the price. However, if you are looking for a used car then ask for a Carfax report. A Carfax report will give you a detailed snapshot of a car's condition and value.
Consider Buying a Used Car
A new car loses 10-11 % of its value the moment you drive it off the dealers' lot. For the next five years, it will lose around 15% to 20 % of its value and after that, a car's value is just 37% of what you paid for.
If you are taking a loan to buy a new car than you will probably owe more than it's worth the minute you start ignition and roll off. Moreover, in case you want to sell your car later you won't find buyers willing to pay the amount you owe.
Used cars depreciate at a slower rate as compared to new cars. When you buy a used car, you buy it at a price that has already undergone the major depreciation.
Take it For a Test Drive
After finding a few cars that you are satisfied with and that fits your budget, take each car for a test drive. If you are looking forward to buying Honda Accord, don't forget to take the Accord test drive so, you can understand how it really feels like to drive a large sedan.
It may be your dream car but could be uncomfortable to drive. Thus, never buy a car without test driving it first. As your drive keeps in mind to test the clutch, performance, gear shifts, breaks, and steering wheel vibration.
Conclusion
As discussed earlier, buying a car is a big investment. So, you must conduct comprehensive research and assess your driving needs before making a purchase.
Before we end this article, here are some final recommendations from our side.
Carefully read and understand the terms and conditions
Visit several dealerships
Buy a car that has all the features you want