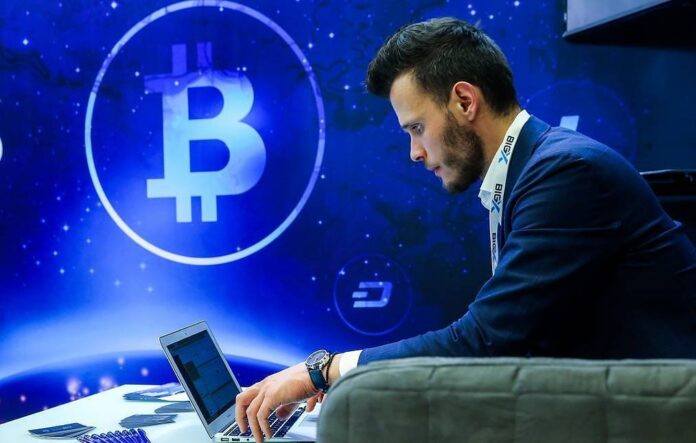 Since its introduction a few years ago—cryptocurrency wasn't such a global phenomenon as it's been in recent times. Cryptocurrencies experienced their first bullish year in 2017, but a year later have gone down in value. In recent years, the value of cryptocurrencies, particularly Bitcoin, has seen a meteoritic rise in their value. 
On December 16, 2022, Bitcoin reached its record high at $20,000 for the first time. On January 3, 2022, its value climbed above $34,000. The following month on February 9, the price of one Bitcoin rose to another record high of $48,000 after Elon Musk, the CEO of Tesla, announced that it had bought $1.5 billion worth of Bitcoins, and will start accepting the cryptocurrency as a mode of payment for its vehicles.  When writing this article (March 29), the current price of Bitcoin stands at above $57,000. 
Bitcoin has become increasingly mainstream, and the world's top financial giants and institutions, pension funds, unions, and endowments, etc., are hedging their investments with Bitcoin. Aside from Tesla, MicroStrategy has invested over $425 million in Bitcoin. PayPal now allows its 350 million users to buy cryptos on its platform, while Square has bought $50 million in Bitcoin. Meanwhile, MasterCard has made it public to consider integrating crypto onto its network and many more. CEX.IO is one of the few platforms that offer fiat-to-crypto transactions, find out more.
If you want a Bitcoin exchange service that allows you to trade in 100% anonymity—we highly recommend Changelly. With access to more than 150+ cryptocurrencies and other digital assets, Changelly is the ideal intermediary for users and cryptocurrency exchanges.
All these make us think maybe cryptocurrency has the prowess to replace the current fiat currencies. However, there are still many legitimate concerns surrounding this technology and its capacity to disrupt traditional global financial systems.
For the latest news and updates in cryptocurrencies, forex, and exchanges—visit BrokerChoices.com.
The Future Of Cash
So what will be the future of cash or money be? I imagine that restaurants will be using digital menu boards where the meals that cost $9.99 will be labeled 0.00017 BTC. What about paying for your jeans at 0.00069 BTC instead of $39.99. This may seem a bit far-fetched, but it is not entirely impossible either. Can Bitcoin or any other cryptocurrencies really become the future of money?
BitcoinIRA allows you the opportunity to use your retirement savings to invest in bitcoin. To know more—check BitcoinIRA. If you are thinking of investing into an IRA, get all the information.
Are people really ready to abandon fiat currencies' security and regulations in favor of decentralized and unregulated cryptocurrencies as a payment mode? It would seem so, companies like BlockFi are now offering interest accounts and crypto backed loans. Find out more information here.
Let's examine each side of the cryptocurrencies and compare cryptocurrencies with traditional paper money. 
The first and foremost crucial component of any currency is trust. 
People need to have confidence in the money they're using. What makes the US dollar the de-facto reserve currency of the world? Where does it derive its value? It's not gold. That ship has sailed since the 1970s. The value of the dollar or any other currency depends on the governments that issue them. It is people's confidence in the money the government is providing them, which essentially guarantees its "value."
Do people have the same confidence and trust with Bitcoin? With Bitcoin and all other cryptocurrencies—everything is decentralized. It means there isn't an administration that issues the coins. Bitcoin and all other cryptocurrencies are circulated on the blockchain, a web accounting ledger that allows everyone to look at every transaction. No transactions in the blockchain can be edited or removed; they can only be added. The transactions are verified by miners, who ensure no fraud is committed and there is no double-spending.  In exchange, the miners are compensated in Bitcoin for every transaction they verify and protecting the integrity of the blockchain. This explains why the blockchain has never been hacked ever, and this 'trust' basically gives Bitcoins its value.
Moving on, let's check out security.
In the case of fiat currency, if your bank account or credit card is hacked or is subject to fraudulent activity—the bank will likely reverse any unauthorized transactions. In the US, the FDIC insures the deposits at the bank. When it comes to cryptocurrency, you need to make some thoughtful choices about where to put your money. Though cryptocurrency exchanges don't have the necessary work-frame or structure to ensure your deposits, reputable exchanges such as Binance and Coinbase have a proven record and capacity to rectify the wrongs of their clients.
The next issue is scaling. 
This is most likely the major hurdle that discourages people from conducting transactions on the blockchain. Transactions on the blockchain are minimal compared to traditional gateways like Visa, for example. Visa can handle up to 40,000 transactions per second compared to the blockchain, which generally can execute about ten per second. However, a significant improvement is coming along the way, referred to as the 'Lightning Network,' that will allow blockchain to manage about 60,000 transactions per second. 
Convenience is another issue. 
Why do think people still prefer traditional methods of banking and spending? If you think about cash, many people like it, obviously because it is easy to use. If carrying cash is too old-school for you, people are more inclined to use credit cards, shop online, book their hotel room or rent a rental car. Furthermore, it's more convenient and secure than cash, and you get rewards in exchanges. But did it ever occur to you that some companies working in the crypto space also provide this? Recently, Monaco has started issuing cards with the Visa logo that automatically converts your digital currency to the local currency.
Furthermore, transferring funds using the blockchain is faster, safer, and less expensive than a bank transfer. Alternative methods of money transfer Zelle and Venmo are both accept traditional cash and cryptocurrency transfers.
So what's my opinion? Well, Bitcoin might succeed in allowing financial access to more people worldwide. And this poses an existential threat to traditional banks and major financial institutions as they're embracing the thought of seeing the most significant transfer of wealth in modern history. 
A reliable and experienced trader will help to get more gains from your Bitcoin or Ethereum price gains. And if you invested in Bitcoin, Paxful is an ideal online marketplace for selling and buying Bitcoin.