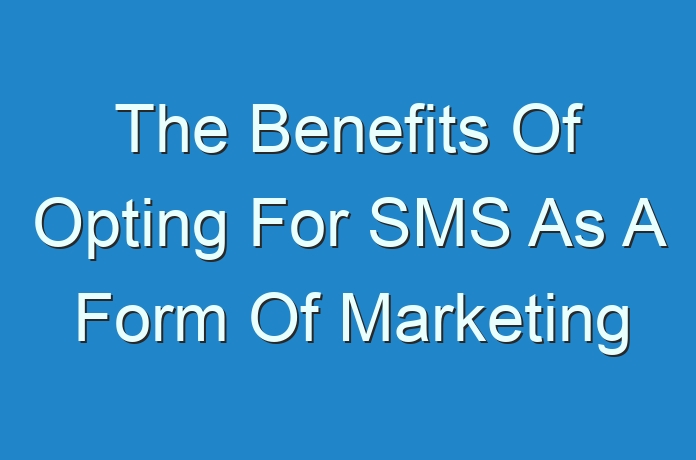 Ever since 1992 SMS services have been in existence but it has hardly gone on to change till then. But bulk SMS has gone on to become popular ever than before. Let us now try to figure out how on powerful a SMS can be as a marketing tool for your business. The question that you need to answer is why SMS should be used as a form of a marketing channel.
Since it is a form of digital communication it can be analysed in details. Though it is taking into consideration the fact that you have gone on to segment information properly. Let us now analyse some of the benefits that SMS provides
Immediate delivery
Taking the delivery quotient into equation it promises instant and quick delivery as it takes only a few seconds to reach a larger audience. There is hardly a form of marketing that is personalized and provides instant service like a SMS.
Results
The results are also going to be immediate for all the people who receive it. Even it could be the case with analytical data for the people who have gone on to receive and read it. But an important point of consideration is for the people who have gone on to respond it.
Personal
Since it is sent to each and every client at a personal level, such a form of marketing is a personal one. Being a personal device it is expected that people would respond with an immediate appeal. Even a new dimension to the services can be provided if you go on to provide customized service to the clients. For sure this might go on to grab their attention.
A potential customer is far likely to give an email address than a mobile number. This showcases the fact on how personal people tend to become when it comes down to their mobile number. Once you have a personal number of the client they are more likely to respond to a message as you have been invited in.
Cost effective
Text messages seem to be cost effective as you end up purchasing in bulk. When you compare it to the traditional form of marketing methods there is no comparison with SMS marketing.
An easy and a simple approach
Due to the reach and simplicity of operations, SMS has gone on to assume the mantle of a global accepted communication platform. There is hardly anyone who does not known on how to read write or open a message. It is all thanks to the limitation of the character that is around 16o characters the messages turn out to be direct and to the point. Who would not like a simple message to start off the day?
Global marketing
The concept of text marketing is a global one as anyone who has a mobile phone and a cell phone signal could become part of the same. What it means is that you can reach out to millions of people with a single touch on the screen.