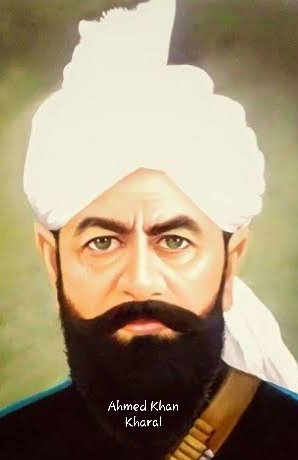 A Seminar held on Rai Ahmad Khan Kharal Shaheed at University of Sahiwal division. Punjab has always resisted colonial and colonial forces and protected its freedom, sanctity and dignity.
Rai Ahmad Khan Kharal is a descendant of the land of Punjab who raised the banner of independence against the British alone and convinced other nations of the subcontinent that Hurriyat-e-Azadi was not due to war equipment and manpower but with strong spirit.
This was stated by researcher and intellectual Prof. Imran Jaffer while addressing a seminar on Rai Ahmad Khan Kharal Shaheed on the occasion of Punjab Culture Day at University of Sahiwal which was organized by Prof. Dr. Waris Ali, Director, Department of ORIC. What did the Chancellor do on the instructions of Prof. Dr. Zakaria Zakir?
The seminar was attended by a large number of university teachers and students, which was a sign that the people of Punjab never forget their heroes.
Prof. Imran Jaffer directed the students to study their glorious history so that they are aware of their national heroes and their roots are stronger from the earth.
He said that the allegation against Punjab that it welcomed every invader was not historically correct but the people of Punjab from Alexander the Great to the British had resisted every aggressor.
He said that the language of Punjab was considered inferior and misunderstood under a well thought out conspiracy which alienated ordinary Punjabis from their culture and traditions.
There is a need for the young generation to be proud of their culture, language and civilization.The seminar was also addressed by Prof. Dr. Waris Ali and other speakers and highlighted the sacrifices of the Punjab region and Rai Ahmad Khan Kharal Shaheed in the War of Independence.