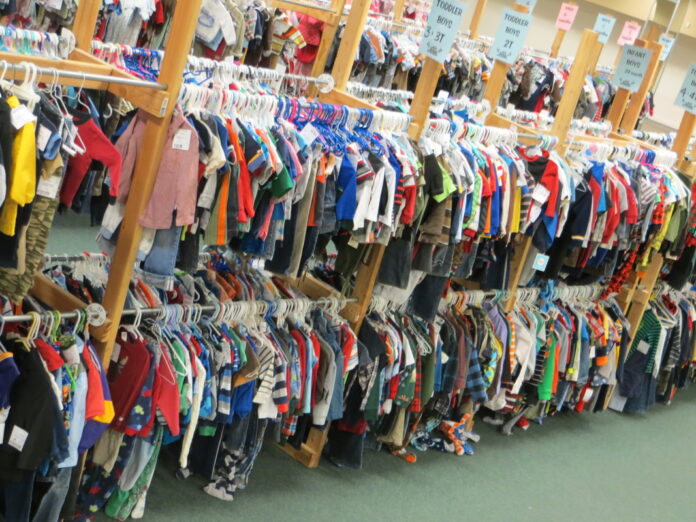 Children grow up very quickly and it is not always possible to afford to buy expensive new clothes all the time. In such cases, for many mothers, children's second-hand clothes become a real salvation. Overall, it may relate to any used thing such as books, toys, household appliances, accessories, etc. However, clothing is something that toddlers require in huge amounts because they grow really fast. Moreover, they just blot and break it, which requires an urgent replacement. Someone is happy to find some second-hand goods but for someone, it is just unacceptable to wear things that already were used. They prefer only new and high-quality items from shops like https://thetrendytoddlers.com/pages/toddler-boy-clothes where they can find both girls' and boys' toddlers' clothes. And everyone is right in one's own way. If you have not decided whether to buy such clothes for your toddler, you can familiarize yourself with the main advantages and disadvantages of second-hand shopping.
Benefits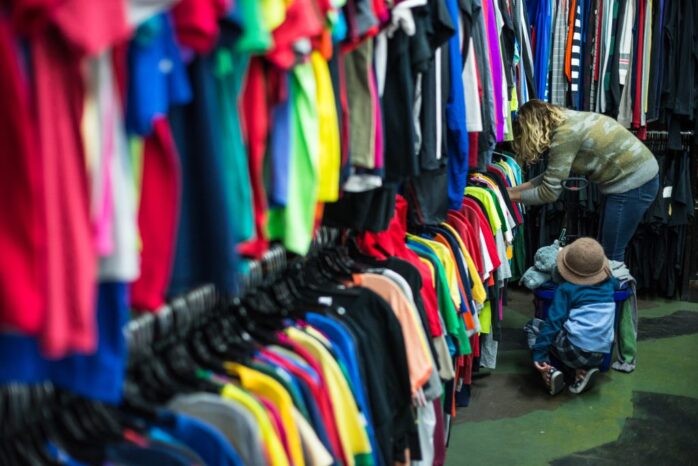 Savings. Of course, the cheapness of used items is a huge advantage for many people — you can not save on food or entertainment and at the same time buy all the necessary children's clothing for little money. If a child stains or tears such a thing, it will not be a pity to throw it away.
Originality and style. Many things from second-hand stores are unique, so you can dress your toddler in a stylish and original way. Many celebrities are eager to visit such stores in search of something special or branded things for a penny.
Quality and functionality. Most often, second-hand clothing has already been washed repeatedly. And if it has not lost its form and color, then you can safely buy it and be sure that it is made of high-quality materials.
Caring for the environment. For this reason, more and more people prefer second-hand clothes because the reuse of clothes is a deliberate refusal to participate in the senseless waste of resources on our planet.
Disadvantages
The smell. Second-hand clothes have a persistent specific odor of disinfectants, which is long weathering. If you do not properly wash and iron the purchased item, then the child may have an allergy.
Illusive savings. When buying many goods in such stores, we can spend much more than in the case of standard purchases — more expensive but rarer.
No refund. If the clothes did not fit the size or you could not remove the stains that were found only after the purchase, you can not give the goods back to the store and return the money for it.
Conclusions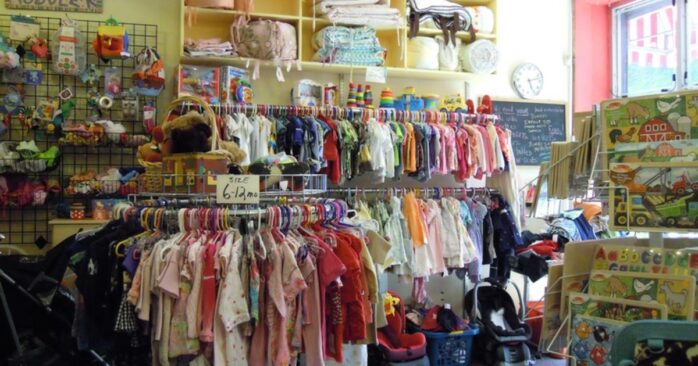 Overall, buying in second-hand stores is a good opportunity in many ways. Even considering all the disadvantages, you can avoid them being careful, attentive, and responsible. It will allow you to get your toddler some clothes without spending capital on it. Weigh all the pros and cons and decide what will be better for your child.