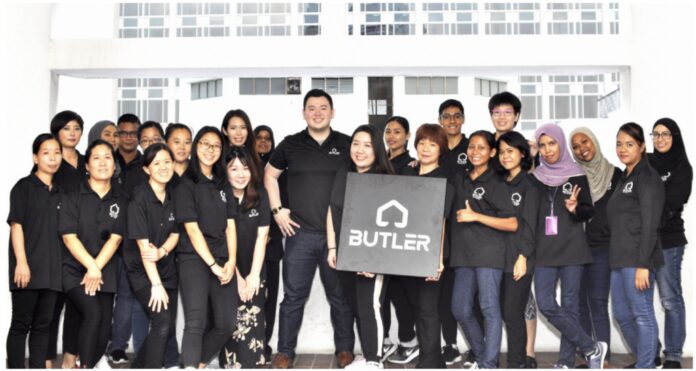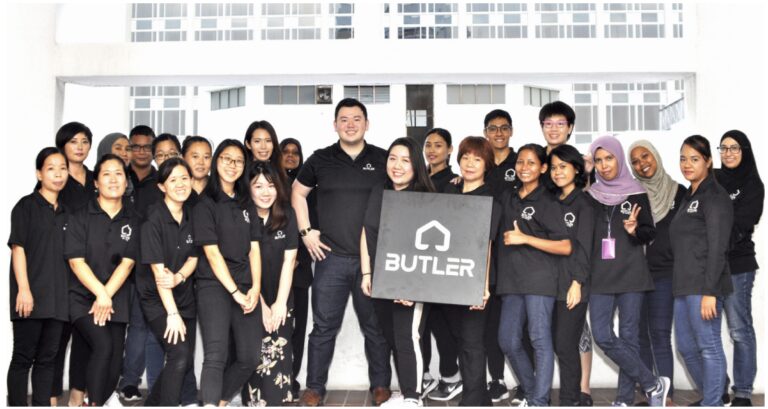 As the age-old adage goes, you know you've probably reached adulthood when replacing a dirty dish sponge in your kitchen sink with a new one puts you in a good mood. But you only know that you're truly an adult when getting someone to clean your home puts you in an even better mood. Yes, we're talking about engaging cleaning services to help free up your time and energy for you to focus on the things that you care about most as a working adult in Singapore, bogged down by some of the world's longest working hours and your job's hectic workload.
However, finding a good cleaning service company in Singapore that you can trust is not easy by any means. Unilaterally cancelled housekeeping appointments, poor customer service, and a lack of service consistency are all pain points that Singaporeans commonly lament that they face when sourcing for a reliable cleaning service. In this article, we take a look at the top five cleaning services in Singapore that are bound to have your back in times of duress.
BUTLER  —  Singapore's Finest Housekeeping Service
As the world's first daily housekeeping service, BUTLER prides itself in delivering the finest housekeeping service in Singapore — you will never have to fear that BUTLER's housekeepers will ever miss a scheduled housekeeping session, or worry about having to deal with poor customer service ever again. As a company obsessed over delivering a flawless customer-centric experience each time, BUTLER's premium housekeeping service are perfect for those looking to enjoy the full package of cleaning services coupled with an irreplaceable human touch and an intrinsic human desire to put a smile of satisfaction on your face.
Housekeeping SG
Housekeeping SG distinguishes itself from the rest of the pack by offering an easy-to-navigate mobile application for you to book your cleaning services effortlessly. The widely-downloaded application also notably boasts a friendly user interface and the ability to pay via credit card payment so that you don't have to trudge through a cumbersome paper trail and enjoy a seamless transaction. Besides providing elevated convenience, Housekeeping SG also fully insures all cleaning services booked through its application for you to have a peace of mind throughout the entire booking process from payment to completion of the cleaning service.
Housekeeping Singapore
Need to hire someone to tidy up your house or office over the weekends urgently before the upcoming working week at an affordable rate? Housekeeping Singapore may be your best bet, as the company does not practise weekend surcharging. Besides providing affordable cleaning services starting from SGD$20 per hour for recurring orders, the company also offers cooking and elderly care services at similar rates. The best part, you need not worry about hidden costs or fees when ordering from Housekeeping Singapore — transparency is their middle name.
Singapore Home Cleaning Services
If you are looking for an established cleaning service provider to clean your home or office on a long-term basis with the aim of getting the biggest bang for your buck, you may want to consider Singapore Home Cleaning Service, The company provides weekly cleaning packages that charge on a monthly basis from prices starting from as low as S$230 per month for 4 housekeeping sessions. And in case you weren't aware, you can also choose between the weekday package or the weekend package depending on your household's schedule for greater flexibility!
Housekeeping Services
Unlike other cleaning service companies which may require you to spend up to a few days or even a week to arrange for a housekeeper to go down to your home or office, housekeeping services prides itself in meeting your urgent housekeeping woes at the eleventh hour. Boasting a turnaround time of only 24 hours, housekeeping is the go-to company if you have a last minute request, for example, if you need some assistance to clean up your home after a birthday bash. This "emergency service" also comes in handy should you encounter unforeseen situations such as a spillage on your carpet or furniture, because the faster the stains are treated, the more likely is it that they can be returned to their original state.
Conclusion
And that's it for this article! We've featured five different cleaning services with five different unique selling propositions. But regardless of whether they offer unparalleled customer service or a quick turnaround time, rest assured that these five cleaning service companies in Singapore are at the top of their respective niches. Feel free to contact any of them should you wish to engage the assistance of a reputable cleaning service company in Singapore to tidy up your house or office — after all, nothing can put a busy Singaporean working adult in a better mood than engaging a reliable service to clean his or her premises on his or her behalf.