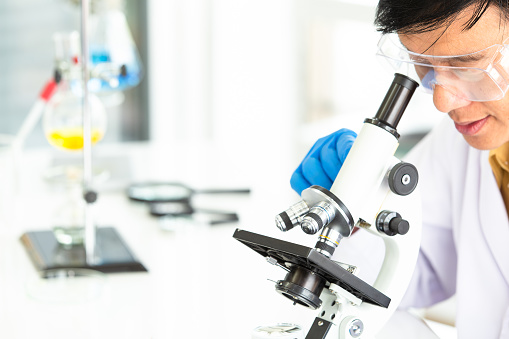 If you like listening to podcasts, especially on your morning commute, D&K in the Lab is a good podcast to try if you like good humor and conversation, basketball, and encouragement when facing odds. Add some good inspiration to start off your day; D&K in the Lab has inspirational stories, interviews, and discussions surrounding D1 basketball and all the work it takes to make it to that playing field.
Another facet to the podcast explores Dex's experience in highschool and college basketball where he defies the doubts of others and pursues his dreams playing despite being told he couldn't.
"We tell stories and delve into topics that anyone can relate to. Everyone has something to face or feels like an underdog in some way. Someone will always be able to recall when they were told they couldn't do something and succeed at it, so that's where we explore mind sets and things to improve our situations," Dex explains. "I heard negative feedback when I said I was going to play basketball, and I proved them wrong when I started playing at Suffern High School in New York. You can't listen to that noise if you want to succeed."
Dex remembers the joy he felt when he helped Montclair State's basketball club go 7-0 during his first semester. "It was unreal," he remembers. "I had just graduated from Marist College, and here I was helping a team that competed in the NCBBA go undefeated. This gave me so much confidence that I kept playing even while I was taking classes at different schools to become a medical records professional."
Going on to play for SUNY Ulster Community College's division 2 NJCAA team was a time Dex will never forget. "I felt proud to be one of the four players who made it to the next level. I actually committed to playing at County College of Morris after Montclair, but after a month and a half on the team, I transferred to SUNY Ulster and walked on the team later on in the season. I also played semi-pro for the East Carolina Cardinals."
During the quarantine, Dex and his friend Kurt discussed starting the podcast. "Kurt actually came up with the idea," Dex says. "Honestly, we needed something to do because no one could play basketball. From there, though, it really took over as we realized we had the potential to help people through our experiences and interviews."
"What makes our podcast so unique is that we really get into what's needed to get to play on Division 1 players," Kurt says. "Getting to that level isn't easy. You've got hundreds, probably thousands, of high school players across the country who want to get onto a team, but the sheer dedication you need to do it is incredible. Our discussions of this will help anyone pursue their dreams, basketball fan or not."
Dex interviewed Ahmad Clark, who plays for Albany University, and Chris Galbreath, who plays for Sam Houston State, for his podcast. "They get real about how hard you must work to make it to that level, how you have to eat, and how brutal the training really is." That's one of the messages Dex would like to get across to high school players: the importance of changing their mentalities so that they can play at the Division 1 level.
"We started our podcast as a way to have a bit of fun during the pandemic, and it turned into something really cool," Dex shares. "It's really about getting to be an inspiration along the way." Start your day off with D&K and change the way you see your obstacles.