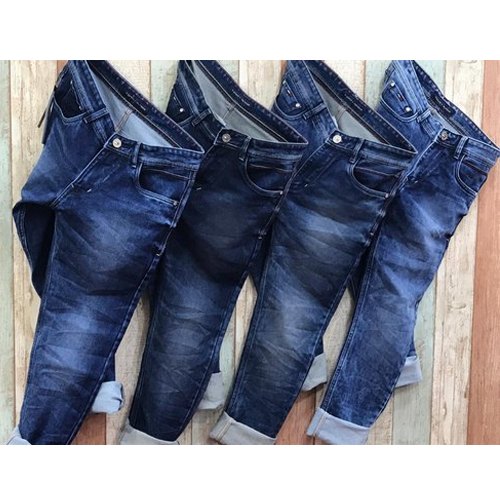 There's nothing unjustified to call denim the shining star of a wardrobe. These sober-looking jeans can enhance your attire's aristocracy and speak volumes about your dressing sense. And all you need is to choose the right combination.
We'll be talking about one such masterpiece from the world of denim – mens stretch jeans! The majority of people often misconceive this denim with ordinary denim but the reality is pretty contrasting. Stretch jeans are an exceptional gem from the elite crown of denim and using them correctly will surely yield out exceptional results.
Here is a short description of what men's stretch jeans are, how do they differ from regular denim, their cost, and much more.
Picking Stretch Denim Out of Regular Denim
Stretch denim has received a hearty welcome from the denim lunatics and has become insanely popular in the last few years. You talk about jeans, skirts, or dresses, there's no place where you won't find stretch denim. And the prime reason behind this popularity is – they are much more elastic than ordinary denim, offering a better fitting.
But is this the only difference between stretch denim and regular denim? Surely not! Here are the prime attributes that make stretch denim enjoy an upper hand over regular denim.
·         Difference in Material
We all know that regular denim jeans are crafted out of regular cotton twill, which is interwoven uniquely for enhancing the strength, durability, and texture of the fabric.
Talking about the stretch denim jeans, they are a result of adding a small amount of spandex or any other elastic fabric, which enhances the strength of the fabric. To add a bit, increasing the quantity of spandex by merely 3% can result in an increase in the strength of the denim by nearly 15%.
·         The difference in strength and durability
Stretch denim is pretty strong and its strength is highly influenced by the way you take care of them. the user must follow the instructions regarding washing, ironing, storage, etc to ensure the better lifespan of this elite material.
If you compare stretch denim to ordinary denim, you may find regular denim to be slightly stronger than stretch ones, but that difference doesn't matter with proper care and storage. Besides, stretch denim offers the user a better fit due to its slightly elastic nature, and thus, stretch denim deserves your wardrobe.
·         Comfort
Denim users claim these stretch denim to be much softer than regular denim, which makes it an ideal material for comfortable, daily wear use.
Are stretch denim jeans expensive?
Stretch denim demands time and resource-intensity for their making as these are special types of denim fabrics. Thus, you tend to pay slightly higher but these jeans speak about the price you pay for them, which makes the difference in price negligible.
The Final Verdict
The fashion industry has accepted stretch jeans whole-heartedly and we don't see the trend vanishing in this decade too. If you too are planning to buy a denim jean, going for stretch denim will prove to be a fruitful investment.