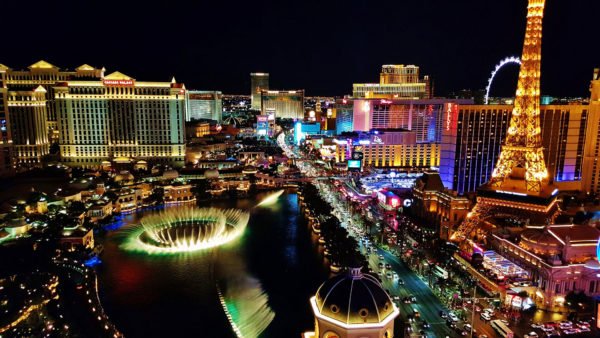 Las Vegas is a city of contradictions. It's the only city in the world where you can legally gamble at any time, day or night, on every street corner. It's a city where you can enjoy over-the-top nightlife and world-class entertainment. And it's also one of the most family-friendly destinations on the planet.
And while it's easy to assume that all of this excess would come with a high price tag, Las Vegas's affordable homes and low cost of living allow residents to enjoy all that this dazzling destination has to offer on a budget.
If you're looking for an affordable home in one of America's best big cities, Las Vegas might be right for you.
It's Actually Affordable
When considering the move to Las Vegas, one of the most important factors you think about is the cost. While homes can be expensive, there are still plenty of affordable home options. You can also look into apartment rentals if you're not quite ready to take the plunge into home ownership.
Cost of Living
If you're moving to Las Vegas to enjoy the nightlife and thrilling attractions on a regular basis then you can immediately expect to have a higher cost of living. However, if you live within your means, living here is definitely doable.
One beneficial thing about living in a city that has so many attractions, restaurants, and more is that many of these places can very well be within walking distance from your home.
Attractions
As you already know, Las Vegas is a drawing city solely based on it's nightlife and entertainment industry. With casinos, restaurants, and stores galore there is truly always something to do here.
Las Vegas is also home to many fantastic museums if you're looking to slow things down. Some of these include: The Mob Museum and The Neon Museum which are two great options for history buffs who want to learn more about this intriguing city.
Noise
To go along with the many attractions here, expect the noise to match it. If you plan to live near the Las Vegas Strip you can almost guarantee to hear noise at possibly any time of day or night. But if you move just a mile or so away from all of the hustle and bustle, the noise is definitely less of a nuisance.
A Few More Considerations
Moving to Las Vegas can be a life-changing experience, but determining what factors will truly influence your decision is based on your preferences and current lifestyle. If you're looking to have a job in entertainment, Las Vegas may be the perfect place to do so. But if you're looking to raise a family with hopes of a traditional upbringing, Las Vegas may not be your best option.
Finding what is most important to you in the location you live and determine if Las Vegas is the right place to meet these expectations should be a primary consideration. If Las Vegas is in fact the place you wish to move to next,  check out these Las Vegas houses for sale to seal the deal.