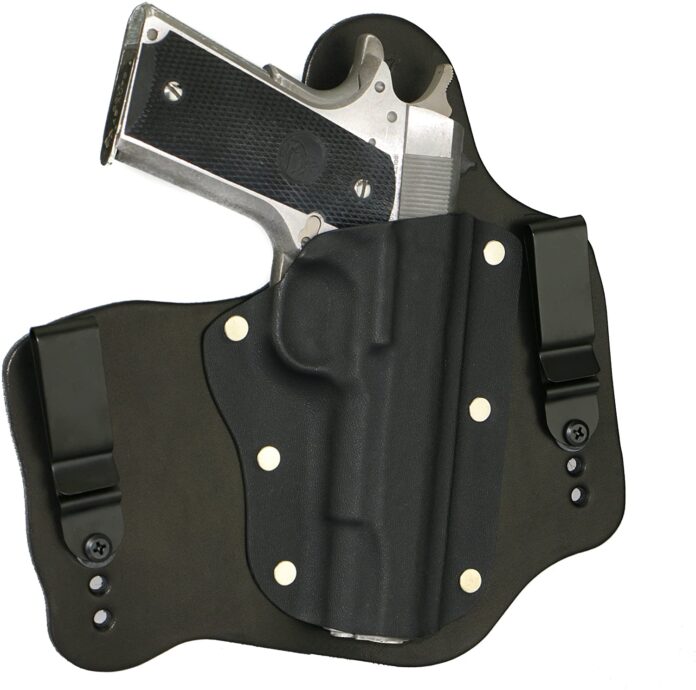 Crossdraw holsters are gun holster models designed in a Crossdraw fashion. The Crossdraw holders are a popular choice of shooters and carried for so long.
A majority of gun owners prefer Crossdraw holsters because they are comfortable. Moreover, the product is prepared with high-quality leather. So, it is offered in different styles. Have a look at the different types of Crossdraw holders offered by Kirkpatrick. The designation is great to find a quality product for you.
5 types of Crossdraw holsters –
1. Laredoan Crossdraw rig
Hollywood started a trend of Crossdraw holsters in the 1900s that continues today. All thanks to television and movies for keeping the spirit of the old west alive in our minds and hearts. The Crossdraw holster is designed to be freely removed or attached from the belt. It is hand molded and cut from a similar type of leather as the 'laredoan'. It is offered with a matching silver plated concho or initial. The holsters of Kirkpatrick are custom-made from top-quality American leather.
2. Crossdraw western rig
Nevertheless, the Crossdraw rig was a favorite of various customers for many years. Now, the product comes with different innovations. For an accurate fit, the cross-draw rig has a hand-molded finish. Besides single, it can be made for double-action revolvers.
3. Santa Fe Crossdraw rig
The product comes with 24 hand-molded bullet loops and a wide belt. This model is completed with a hand-stamped border. Furthermore, it is prepared since the 1950s in the states of Texas. All the holsters are prepared from reliable leather and secure materials.
4. Kirkpatrick Crossdraw Ruger SP101 holster
Recently these holsters are offered for medium and small-sized revolvers. Its slot design keeps the gun close to your body. For re-holstering and an easy draw, it comes with a reinforced open top. The crossdraw holsters of Kirkpatrick last for longer and provide instant access whenever required.
5. The marshall crossdraw – model 1862CD
In addition to function, marshall looks impressive and unique. For a quick draw, it comes with a slight curve around the trigger. The product is fully lined and prepared with premium saddle leather. It comes with a hammer, 24 hand-molded bullet loops and leg tie-downs. It is made to fit 2 single-action revolvers, 1 crossdraw and 1 single strong side. The product is available in a hand-tooled, plain and basket weave.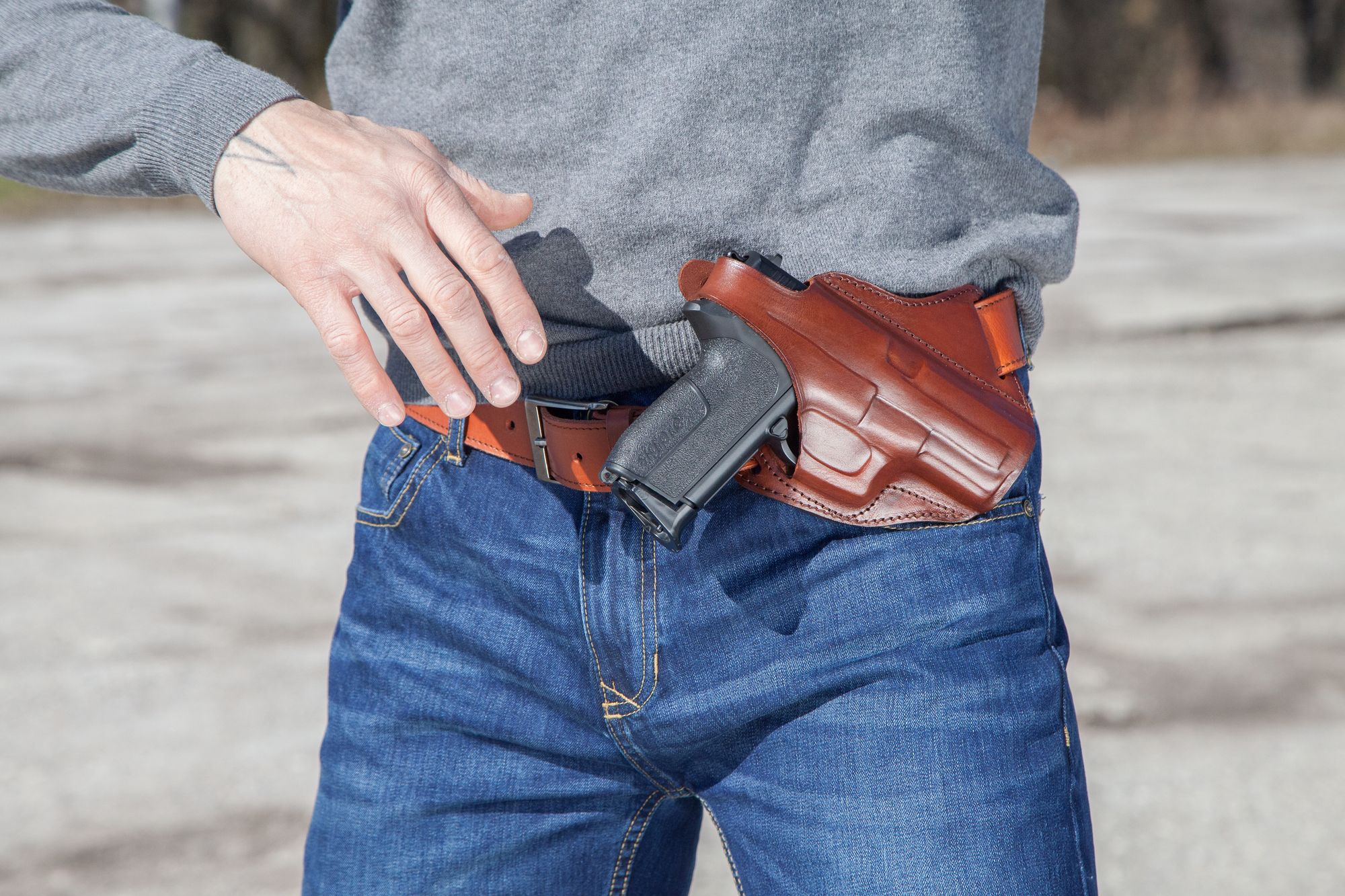 Whether to buy Crossdraw holsters online or offline?
Both the platform has their pros and cons. So, it's hard to compare them. However, an online platform is great for comfort, a variety of products and payment options, security and a reliable support team. It enables you to save your transportation cost by ordering the product from your home. Besides money, an online platform also saves your valuable time.
Conclusion –
Crossdraw holsters provide a comfortable way of accessing your gun. It means a lot for shooters with a shoulder injury. It is suggested to go for reliable stores for high-quality products at the lowest prices.