There are plenty of Microsoft Azure certification courses on the Internet. What course you want to do must depend upon what your interests are, what career line you are looking for, and what your current skill set is. There are basic introductory Microsoft Cloud certification courses for those who are new to data science but want to learn more about it, and advanced Azure certification courses for those who are looking for professional training online.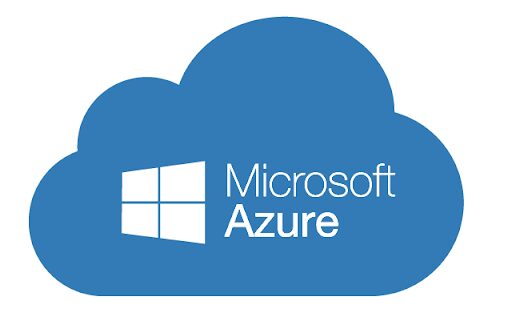 Out of the 12 exemplary IoT Azure certifications offered by Microsoft, the best choice for you will depend on three main Microsoft certification levels:
Fundamentals (Beginner)
If you are just entering the IoT and Cloud arena and require training from the brick level on, there are three ideal courses that you can enrol yourself for:
Azure AI Fundamentals: This course teaches you about Machine Learning terminology and principles, AI and computer vision workloads, Natural Language Processing, and Azure implementations. Its certification examination is called the AI-900 and covers all these applications of ML on Azure.
Azure Fundamentals: In this Azure certification training course, you will learn about cloud concepts, different Azure services, the security and privacy features, Azure pricings, and its support system. The exam AZ-900 tests you conceptually on generic technical topics on cloud systems such as networking, computational capacities, storage, and application development.
Azure Data Fundamentals: Core data concepts, working principles, relational and non-relational data, and analytics workload are the different Azure-related topics covered in this course and its DP-900 certification examination.
Associate (Intermediate)
There are many Associate-level certification courses on Azure:
Azure Administrator Associate: For this Azure certification with the AZ-104 examination, candidates are required to have a hands-on work experience of at least six months of administering Azure environments in terms of workload, computational operations, security, and resource management using programming languages like PowerShell.
Azure Developer Associate: The examination AZ-204 for this Microsoft Cloud certification requires candidates to be well-versed in designing, testing, and monitoring cloud applications on Azure and makes you proficient in tasks like Azure SDKs, application authentication, and performance tuning.
Azure Data Scientist Associate: The certification examination DP-100 for this course tests how well your application of Machine learning and data science to Azure workloads is as a Data Scientist. It measures your skill of running experiments for designing, managing, training, optimizing, and deploying models.
Azure AI Engineer Associate: If you are appearing for the AI-102 examination for this course, you must know how to design and implement AI on applications using Microsoft Azure Bot Services and Cognitive Search, find solutions for various performance requirements, and develop customized API as per the given specifications of artificial intelligence ppt.
Apart from these courses listed above, there are four more Associate-level Azure certifications offered by Microsoft for data scientists, security engineers, and database administrators.
Expert (Advanced)
If you have a strong grip over cloud concepts and their technical application to live environments, there are three advanced Azure certification training courses for you:
DevOps Engineer: For this course, you need to be a subject matter expert in strategy formation for code, collaboration, compliance, integration, and surveillance of cloud technology to ensure efficient Azure administration. The AZ-400 examination has two prerequisite certifications, one, the Azure Administrator Associate, and the other, the Azure Developer Associate.
Power Platform Solution Architect: Candidates must have worked with Power Platform as a solution architect or senior consultant and must have sufficient knowledge about the customer engagement applications using Dynamics 365. The exam PL-600 needs you to have the certifications for the Power Platform Functional Consultant Associate and the Power Platform Developer Associate.
Azure Solutions Architect: The Azure certification exams for this course, AZ-303 and AZ-304, test the candidate on his/her knowledge of IT operations like networking, authorization, virtualization, data platforms, data recovery, and budgeting.
Apart from these three levels, there are two Microsoft Azure certifications for Specialty, namely the Azure IoT Developer AZ-220 and the Azure for SAP workloads AZ-120 which give you a massive boost up your career if you are into data science, IoT, SAP data processing, or software engineering. The Azure certification cost differs from course to course, ranging from INR 6,000 to INR 50,000 and even more, depending upon the duration, intensity, and type of course chosen.