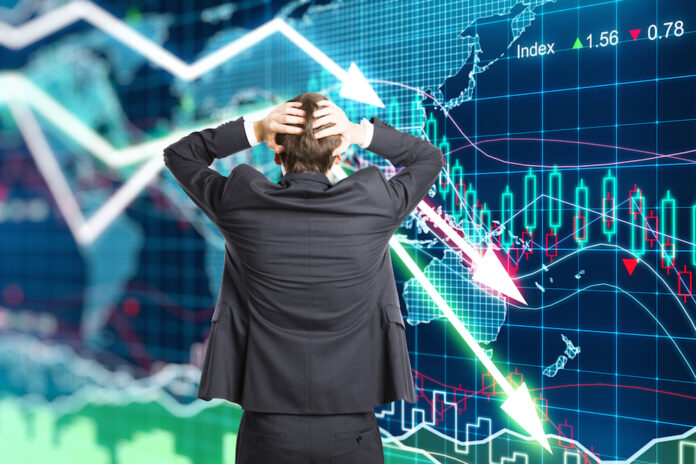 In the Forex market, you won't be able to make profit all the time. Sometimes you will face many losses. Always remember that losing is part of trading so instead of losing hope try to bounce back with effective strategies and skills. Many new traders think of quitting the Forex market when they lose continuously but they should instead improve their trading methods. You need to remember that even the pro traders' faces losses but they never quit trading. In the following article, you will find some important points which will help you to bounce back after a big trading loss.
Accept your mistakes
You should always accept your mistakes in the trades and should try to rectify those so that you can make profitable trades. If you couldn't find your mistakes then place for the next trades until you solve the previous mistakes. If you don't solve the mistake trades, it will only increase the percentage of losing your money. The pro traders always learn from their losing trades and improve their trading methods, strategies, and skills. So, even you should admit your mistakes and use effective trading methods like the pro traders.
By embracing your mistake, you are actually opening the new door to improve your trading skills. Things might be hard at the initial stage but once you become skilled at finding mistakes, you can revise your trading method with ease.
Focus on every aspect
Many traders lose in the Forex market as they don't focus on every aspect of the market before starting trading. To stay in the market in the long run and to become successful you must focus on all the factors of the market to trade profitably. It's important to understand the market properly if you want to place profitable trades. if you want to bounce back in the market after a big loss focus on your trading plan precisely so that you don't repeat the same mistakes again. Try to stay focused and place the trades carefully so that you don't face a big loss in the market.
The top traders at Saxo always give importance to minor details of the market. Visit their website and you will see how the professional traders analyze the price of a certain asset. Due to their strong analytical ability, they are able to find some great trades' in the most complicated market condition. So, try to act like them and trade with confidence.
Start with small
After a big loss, don't jump into bigger trades to make profits as this only leads you to lose. You must always place for the small trades after a big loss so that you can increase your chance of winning. By placing smaller trades you can avoid losing unnecessarily. If you take more risk in the market there will be a high chance for of losing. You can only start trading for bigger trades once you notice you have won a lot of trades continuously.
After developing your confidence with the small account, you can slowly increase the investment. Along with that, increase the lot size proportionally so that you can make some big profits just like the pro traders.
Conclusion
To bounce back and trade more profitably you should also practice in a demo account. By practicing in a demo account you can boost your trading methods, strategies, and skills. Pro traders always suggest that new traders keep practicing in a demo account if they want to make profit. You should also maintain a trading routine to improve your trading methods. You will be able to decrease your losing rate if you can maintain a trading routine properly. Maintain and pay attention to the above points if you want to bounce back in the market after a big loss.