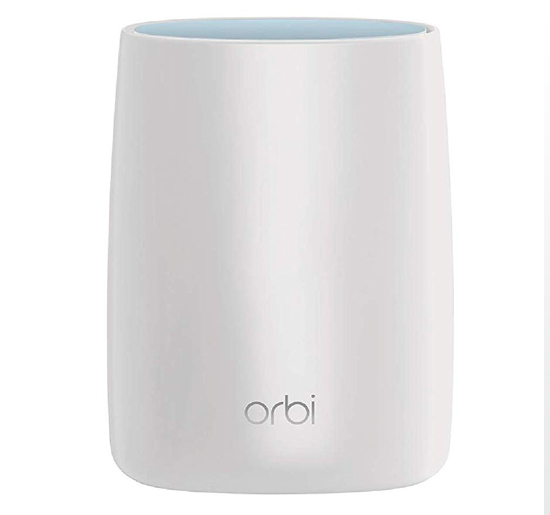 Netgear routers are being used all over the world. They are considered among the leading WiFi devices. They come packed with the best-in-class features. When you have an Orbi WiFi system in your house, you are going to enjoy a seamless internet connection all over your property. You are going to get WiFi signals throughout your home, including living rooms and the kitchen. There are some times when your Orbi router is not going to work as it really should. There may be times when you might experience that the connection might drop. Sometimes, you see that your Orbi router is not working at all. In such scenarios, you need to reset your Orbi router. 
You must know that when you reset Orbi, all its settings are going to be erased. Resetting will help you get maximum output from your Netgear Orbi WiFi device. This post will guide you on how to factory reset your Orbi. Let's get started.
Before You Reset Your Netgear Orbi WiFi System…
Prior to resetting your Netgear Orbi device, you must know that resetting will delete all settings you have configured during the setup process. These settings include WiFi network name, WiFi password, admin login credentials, and security settings.
What's more, Orbi factory reset will even un-sync your Orbi router from the satellite. After the resetting process completes, re-sync and connect the Orbi router to your Orbi satellite. Also, you need to reconfigure your Orbi settings.
Netgear Orbi Factory Reset
There are two methods of Netgear Orbi reset: Hard reset and Soft reset. Both of the methods are mentioned below. You can choose any method as per your convenience.
Walk through the instructions below to hard reset your Orbi router:
First things first, power on your Netgear Orbi device by plugging it into an electrical outlet.

Now, locate the Reset button on your device.

Once located, take a pin or paper clip and use it to press and hold the Reset button.

Wait until the Netgear Orbi device restarts itself.
Done! You have reset your Netgear Orbi WiFi system. Now, try accessing orbilogin.com web page. If it's working properly, it means that the Orbi device has been reset properly.
Another way to reset your Netgear Orbi WiFi system is to use the web interface. This method is known as soft reset. Here's how to factory reset your Orbi via the default web configuration panel:
Confirm that the Orbi device is properly powered on.

Make sure that the Orbi router is connected to the Orbi satellite.

Now, launch an internet browser as per your liking.

In the URL bar appearing in the top-left corner, type orbilogin.net or orbilogin.com.

Hitting the Enter key will take you to the

Orbi login

web page.

Fill in the user ID and password and click on the Log In button.

Once logged in, find the Factory Reset option.

Click on it and let the Orbi device reset.
Voila! This way, you can retrieve the default factory settings on your Netgear Orbi device.
Reconfigure Your Orbi Device After Reset
Once done with the resetting process, walk through the below-given steps to reconfigure your Netgear Orbi device:
Plug your Orbi into a working wall socket and turn it on.

Turn on your Orbi satellite as well.

Sync the Orbi router with the satellite.

Now, launch an internet browser of your choice.

Make a way to the Netgear Orbi login portal using orbilogin.com.

Next, enter the admin username and passphrase to continue.

Hit Log In.

As soon as you get logged in, configure the settings of your Orbi device in accordance with your WiFi requirements.
And there you are! Not only you have reset your Netgear Orbi device but also have configured it properly.