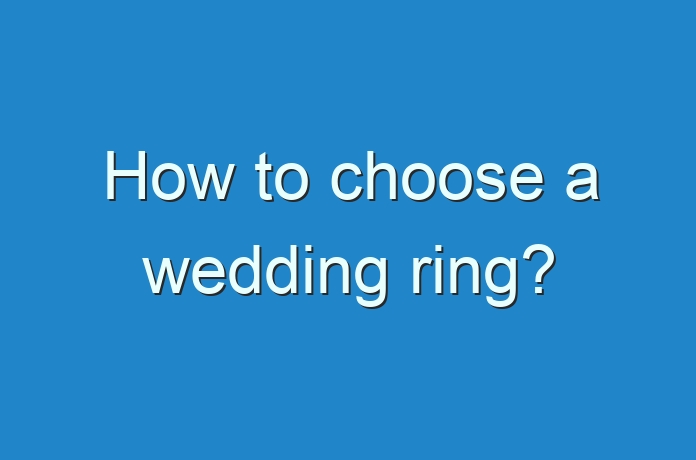 A wedding is a way to unite two people for a lifetime. Every religion, country, and the region has its customs to celebrate a wedding. It is one of the most special days for the bride and the groom. It is the day they are going to start a new life as life partners. Everyone has their own dreams for a wedding. They want something special to be done by their partner.
In some regions exchanging rings at their wedding is a custom. They show their love for their partner through the ring. So, the rings must be as special as their relation. Following are some basic point you should keep in mind before choosing a ring:
Start planning early:
One of the common mistakes people do when choosing wedding rings is that they left wedding rings in last minute shopping. It took almost 3-6 weeks to make a unique ring. So, you have to start deciding on the wedding ring one month before. This will also help you out in choosing the best ring for your partner.
Choosing the metal for the ring:
From the past few years, people are tending to wear jewelry made of other metals instead of yellow gold. For the wedding ring, you have three options of metals white gold, yellow gold, and platinum. If your wedding theme is tradition, then yellow gold will be the best metal for the wedding ring.
Most people choose white gold rings for engagement rings. But now it is also trending for wedding rings. Platinum is a white-colored metal which gives an elegant and royal look to your rings. These rings are also considered as toughest and hard to break. So, if you are going to wear wedding rings daily, then platinum rings are best for you. Silver, titanium, and rose gold are also metals that are trending for wedding rings.
Choosing the style of rings:
Wedding and engagement rings are mostly available in pairs. One is for the bride, and the other is for the groom. First, you should know the choice of the bride because it's her day. Some girls love simple designs, and some like traditional designs. So, choose a ring of her desire. If she likes traditional designs, then choose a gold ring with unique art work.
For a simple ring, choose white gold rings because white gold rings are more elegant and simple. Some girls like band type rings. These rings are engraved with names or other lines or words of your choice. These rings will make your day more memorable and lovely. You can also engrave special dates on the rings like the day you purpose her or your wedding date.
Manage your budget:
Setting up a budget at the start will help you out in choosing the wedding ring. Sometimes people choose a ring, then they get out of the budget and can't buy it. Yellow gold rings are cheaper than white gold or platinum rings, so choose a yellow gold ring if your budget is low.