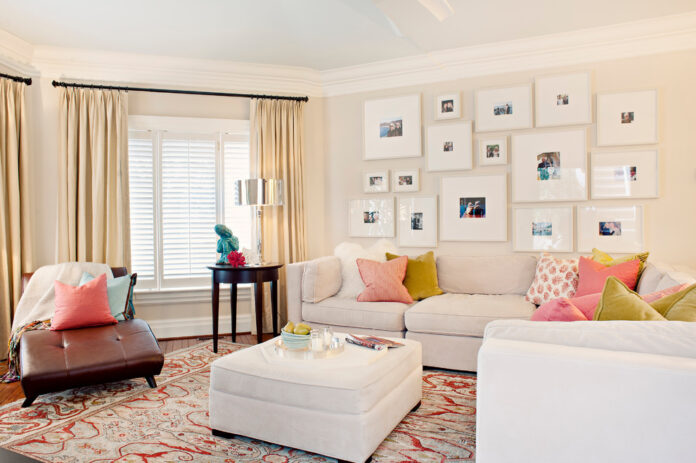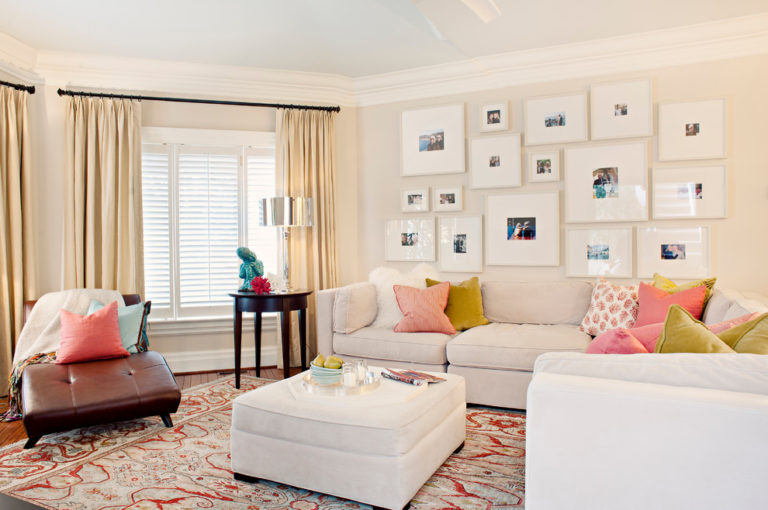 Let's face it! Every one of us dreams of a residence of our own, a residence filled with all the passion and love one can think of. Many of us are very lucky to have this dream fulfilled. We take you as one of those lucky people, which is why you are here. Maybe you have moved to your dream house recently and are looking for some marvelous ideas to beautify your home. To be specific, some home decoration ideas for the living room because that comes first in anyone's home décor list. Therefore, in this article, we attempt to give you some mind-blowing tips to spruce up your drawing-room.
Home Decoration Ideas for Living Room
Here are some spectacular tricks that you can follow to make your living room sparkle with glitz and glamour:
Now, let us take a more in-depth look at each of these tricks, shall we?
i) Embellish Your Walls with Art
Decorating your walls is really essential if you want to make your room look fashionable and stylish. Empty walls will always make you feel sketchy about your room. You don't want to feel like that. Go get some beautiful art and paintings for your walls, and they will delight your eyes every time you look at them. The paintings don't have to be too expensive. You will get many paintings at reasonable prices on and offline. Remember to follow your instincts while you purchase them. After that, learn the hanging basics and hang them on your walls according to your preferences.
ii) Grace Your Space with Furniture
Furniture can make your room graceful if you know how to arrange them correctly. Most people do not know the basic rules of furniture placement. Usually, we just push our sofas against the wall, place a pair of chairs nearby and that's it. This is not how it's done. You need to keep some basics in your mind while arranging them. Like creating conversation space, considering traffic flow and choosing a focal point.
iii) Paint Your Walls with Lovely Colors
Selecting the appropriate paint color is necessary if you don't want your room to look gloomy and lifeless. Painting is not that expensive and is comparatively easy. Some prefer lovely and bright colors while some prefer milder ones. But it's even better if you choose your paint color in accordance with the color of your most expensive pieces.
iv) Place Some Area Rugs on the Floor
Area rugs are great for home décor but getting them right in your room is a must. Size is an important factor while purchasing rugs. If your area rug is too small it can make your whole room appear jumbled. So, ensure that you know the most suitable size for your room. After you have purchased it, put it on the floor and place your Furniture on it. Make sure all the Furniture is resting on the rug entirely. Try to maintain a 10 to 20 inches gap between the walls and the corners of the rug.
v) Decorate Your Room with Fake Plants and Topiaries
Fake plants or topiaries are ideal if you want to bring some green vibes inside of your drawing room. They can look alluring on the joyful, vibrant corners of your room. If you have a vase of artificial flowers, you can put it on any sort of table you have in your room.
Final Words
These were some tips and ideas from us about how you can decorate your living room. Our job is done for now. The rest is up to you. Go ahead and decorate your living room to your heart's content. Give it an enchanting and desirable look you always dreamed of.