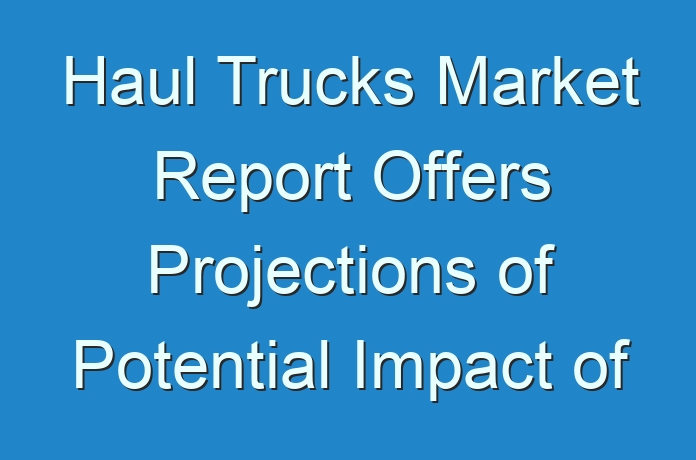 Line haul Truck Market – Introduction
Line haul trucks are used for transportation along the set route. Line haul truck driver drives the truck between specified cities and typically returns home after every shift. In logistics, line haul trucks are used for the movement of freight with mode of transportation by land between distance cities. Freight can vary in volume and weight. It can be a small document or heavy load. Line haul trucks enable the transport of high volume of freight.
Global Line Haul Truck Market – Competitive Landscape
On July 2, 2019, IVECO, an Italy-based company, launched the new IVECO – S Way line haul truck at a global event held in Madrid. IVECO- S way has been developed to deliver heavy range of goods.
Daimler AG
Established in 1926, Daimler AG has its headquarters in Stuttgart, Germany. It is a leading manufacturer of premium cars and commercial vehicles. The company manufactures diverse commercial vehicles including light-, medium- and heavy-duty trucks for line-haul, short-radius distribution, and construction site operations.
AB Volvo
Established in 1928, Volvo Trucks is a global manufacturer of trucks based in Gothenburg, Sweden, owned by AB Volvo. In 2016, it was the world's second-largest manufacturer of heavy-duty trucks. Volvo Trucks has developed its first hybrid vehicle, the Volvo Concept Truck, for long haul applications.
To Get Glimpse of what our report offers, Ask for a Report Brochure here https://www.transparencymarketresearch.com/sample/sample.php?flag=B&rep_id=72288
IVECO – A CNH Industrial Company
IVECO, a CNH Industrial brand, is global manufacturer of light, medium, and heavy commercial vehicles. IVECO is currently based in Turin, Italy, and specializes in the manufacture of industrial vehicles. IVECO operates through 11 production sites situated in countries across Europe, Asia, Africa, and Latin America.
Global Line Haul Truck Market – Dynamics  
Expansion of logistics service sector
Transportation is a major contributor to the economy of every nation globally. Line haul trucks play a major role in intercity transportation. Developing countries are witnessing rapid industrialization and subsequently, the demand for goods transportation from industry to industry and from one city to another city is increasing. This is a key factor boosting the line haul truck market.
Expansion of freight trucking services
Rapid expansion of the internet retailing market across the globe is driving the expansion of freight trucking services. Rising popularity of online shopping over the years is a major driver of freight trucking services across the globe. Asia Pacific, which comprises China, India, and Japan, was a prominent contributor, in terms of revenue, to the global freight trucking services. Players in the freight trucking market are focused on the development of new products in order to cater to the changing preferences of consumers. This is projected to boost the demand for line haul truck during the forecast period.
To Get a Bird's Eye View of Market Forecast, Ask for a Custom Report
Global Line Haul Truck Market – Segmentation
Based on size, the global line haul truck market can be segmented into
Heavy trucks
Medium trucks
Light trucks
Based on end user, the global line haul truck market can be classified into
Oil and gas
Industrial
Manufacturing
Based on propulsion, the global line haul truck market can be bifurcated into
ICE (Internal Combustion Engine)
BEV (Battery Electric Vehicle)
The report offers a comprehensive evaluation of the market. It does so via in-depth qualitative insights, historical data, and verifiable projections about market size. The projections featured in the report have been derived using proven research methodologies and assumptions. By doing so, the research report serves as a repository of analysis and information for every facet of the market, including but not limited to: Regional markets, technology, types, and applications.