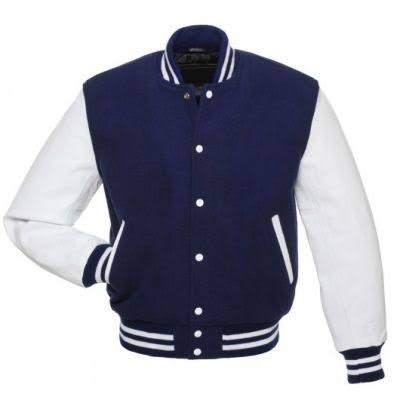 As the season comes to an end, buying new stuff for your wardrobe can be quite tricky. The weather is difficult to predict during in-between season. Sticking with a clothing item exclusively intended for a season is a huge mistake as there's no guarantee to the day's weather. Ideally, you need a wardrobe piece that can go with both the cold or hot climate.
What fashion piece can go well with any season? Letterman jackets!
Letterman jackets or varsity jackets are versatile fashion items that can go in style regardless of the season. They can freshen up your wardrobe by giving you an extra layer of fashion. Jackets can also mix and match with seasonal items in your closet with an amazing result. It's loved by both men and women for its comfort, utility, and youthful style.
A proof of its versatility is its long history that dates back to circa 1865, when the Harvard Baseball popularized these sweaters. The well-loved college jacket has seen a tremendous transformation – from its highly coveted thick, wool predecessors to the modern high-style, ultra-comfortable iterations coming from top brands such as Levi's, Calvin Klein, Guess, etc.
Ways to wear letterman jackets
We're lucky nowadays because we don't need to be admitted into an Ivy League varsity to wear this classic. There are plenty of options available that you can choose from. Depending on how you wear and mix-and-match the jacket, it can infuse a healthy dose of collegiate cool into your style or a touch of casual sense or a little bit of formality.
Get your letterman jacket and try these fashion tips. You'll be surprised at the different ways letterman jacket can freshen up your wardrobe.
Sporty style
Pair up your varsity jacket with a plain, colored or patterned T-shirt. Choose a shirt with contrasting color so that it stands out. To complete your get up, you can match it with shorts or a pair of jeans. Sneakers or chucks go well with this outfit. Give it a sportier element by bringing a backpack.
Sporty clothes are perfect for both men and women. It can look very boyish but wearing accessories can give it a feminine touch.
Guys can pair up a colorful letterman with basic tees, joggers and sports shoes. A sweatshirt is a good alternative to T-shirt. Meanwhile for the kicks, you can use plimsolls or trainers for added comfort. For the colors, you can combine contrasting colors or same color patterns – they both go well. However, try to avoid bold patterns. Sporty style is meant to simple.
Informal, casual style
Girls can match up plain, vintage jacket with a t-shirt and a pair of tight jeans to achieve a casual vibe. You can wear flats, sports shoes, or even a casual-style sandal. Grab a casual bag or purse to complete your outfit. If you prefer a more girly look, you can match dark-colored letterman jacket with a light-colored tee and a pair of trousers. Any plain shoes or a heeled sandal complete your outfit.
For guys, the varsity jacket can go with almost any of your casual outfit. You can match it with any of your plain T-shirt and a pair of jeans or khaki. Always go with contrast or at least one color is darker or brighter. Classic letterman jacket colors for men are burgundy, brown, navy blue, and other earth tones. Flashy folks can choose bright-colored jackets.
Formal style
Letterman jackets are incredibly versatile. From casual, they can transform into a glamorous piece. With the right match and accessories you can create elegant, formal attire. Don a white varsity jacket as extra layer to your dress or skirt. You can also wear it along with smart-looking trousers and completed with high heels. For a chic look, letterman jackets by Varsity Basecan be worn over a smart blouse with high heels. Make sure to add some stylish accessories or pieces of jewelry to achieve that formal, elegant vibe.
Men can also use varsity jackets to pull off a nice formal getup. Pick a classic varsity jacket – the ones with a huge letter around the chest area, woolen jacket is great. Dark colors are good but you can also go for brighter ones; just avoid the overly colorful and patterned designs. Wear your letterman jacket over collared-shirt and a pair of chinos. Tuck in your shirt and complete the get up with a pair of dress shoes.
Modern street style
If you aren't the sporty type, you can use the letterman jacket to achieve a modern urban look. For this getup, pick dark-colored jackets (black or navy blue). Match it with loose-fitting black chinos, ankle-length trousers, or skinny black jeans. Black is preferred for an edgy and urban vibe. Couple it with a white basic tee to give your outfit a contrasting color. For the shoes, you can go with chucks or sneakers.
This minimalist urban style is perfect for different seasons. Girls can add some accessories to give make it more feminine.