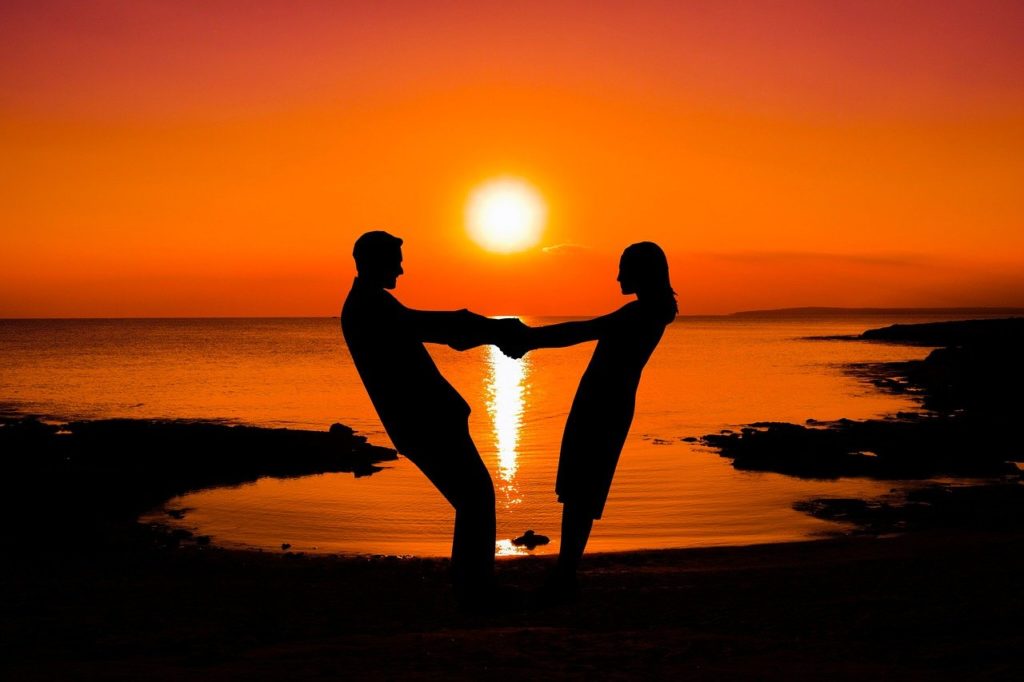 The honeymoon is a time for couples to relax and spend quality time together as newlyweds on the heels of an eventful wedding. A honeymoon trip that you will remember for decades to come should be the most amazing travel experience of your lifetime together.
So, don't just choose a random place, book your flights and hotels and hope it goes well.Plan something more like traveling to an exotic destination, making it a truly romantic getaway. Here are some great tips to plan a honeymoon that's filled with passion from beginning to end.
Check in early
To avoid a last-minute rush, leave plenty of time to check in. You need to remember that the days when airlines upgraded honeymooners are gone a long time ago. It also means less stress as you go through security.
Arrange a private picnic
You need to pack a picnic just for the two of you in a beautiful location, letit be a secluded hillside, vineyard, or beach.You need to remember to bring along some food items which you both love to eat. You also may include a bottle of wine or champagne for making a toast to your new life together as a married couple.
Make a honeymoon list
Make a honeymoon gift list for your loved one.Rather than getting cutlery and crockery, you may ask guests to help pay for your honeymoon or treat you to romantic add-ons.
Turn on the sizzle
You may heat up your honeymoon nights with sultry nightwear that'll drive your loved one wild. This is the perfect time to be a little extra and bring a different set for every night if you want to. Get your partner dressed like this for fun also.
Candlelit dinner
You may make reservations for a private dinner in a warm and cozy restaurants by an unforgettable setting.There are many top restaurants which feature private dinners under the stars, in private cabanas, or on the beach.
Spend a day in bed
To be together in the confines of your hotel room or property you may take one day to sleep in. You may order room service for breakfast and then pick out a movie that you both have been exciting to see for a while.
You need to remember that many couples have the tendency to over plan activities during their honeymoon, leaving them exhausted and not in the mood for romance. To just unwind in the comfort of each other's arms, planat least one rest day of your trip.
Don't stay in one place
To get the most out of your destination, you may plan a two-centered honeymoon with even more memories to take home.
A beach-plus-safari combination is popular in Africa, like Tanzania and Zanzibar, or you could try island hopping in the Seychelles.You may see two different sides to the Seychelles by combining the luxurious Four Seasons Resort Seychelles on the main island of Mahé with a stay on the idyllic coral atoll of Desroches.Although just a 40-minute flight away, these are worlds apart.
You may also get married on one island and honeymoon on the other.
Couples Massage
You may relax side by side in your very own private beach cabana or massage suite as you both indulge in an invigorating massage treatment.You can choose from a number of proven techniques, such as Swedish Massages, Deep Tissue Massages, Sports Massages or even LomiLomi.
Take a Bath
You can simply relax together in a bath or Jacuzzi which is often at the top of the list when it comes to romantic experiences for many couples. At first, you need to be sure to request a room that has a hot tub or Jacuzzi large enough for two adults.
Put some champagne on ice, light candles around the room, add rose petals, play soft music, and enjoy some favorite treats like chocolate or strawberries. You need to remember to add some extra touches such as bath salts and soapstoo, which are most important.
Don't make your honeymoon just like another vacation. Plan it and do it like no other vacations you've gone through. Make it romantic, exciting, enjoyable and the best one you both will ever have.