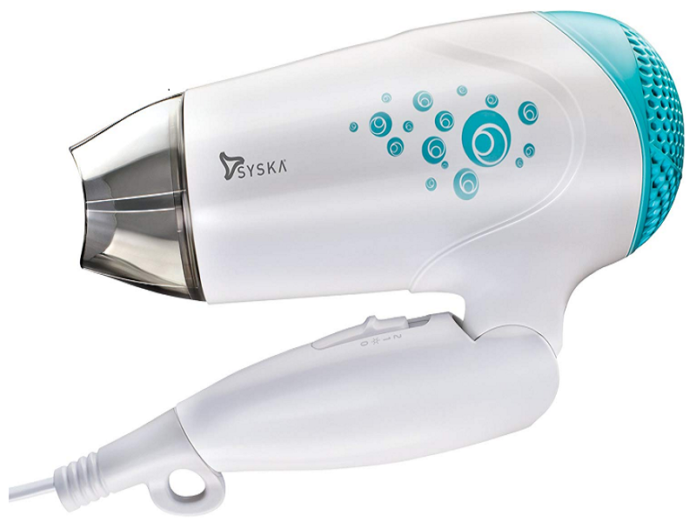 If there is one thing that can change an individual's appearance almost instantly is hair. Yes, those bunch of long tresses, if cared for and styled well, can prove to be a game-changer. To keep those tresses from getting brittle and dry, hair strength and health must be worked upon.
Proper and regular oiling, prompt cleaning of the scalp, and supplementing hair growth with essential vitamins and minerals will work positively in maintaining well-being. On the other hand, there are umpteen ways to work around the hair to bring about a fresh new look. It could either be tying them up or just letting them loose.
To prevent the effort from seeming herculean, there are numerous hair accessories and hairstyling equipment now available on the racks. Right from a good hair dryer to help dry your hair out within minutes to straighteners to help get that sleek salon look; you just need the right instruments to help work their magic. Take a look at this curated list of must-have hair styling tools and transform into that fabulous diva in a minute.
Hair Dryers – A hairdryer is a beauty staple in almost every household. Apart from saving time, drying hair at a particularly suitable temperature reduces hair fall, prevents breakage, and also doesn't dehydrate them. Major variants come with 3 fan speeds; slow, medium, and high to choose from depending upon the users' requirements.
Hair Curlers – Easily one of the most popular beauty accessories in the vintage era were these metallic hair curlers had to be kept on all night in the hopes of getting those perfect ringlets. It would be cumbersome not to mention quite tedious to keep such heavy curls intact for so long.
Thankfully, the situation has become so much easier and convenient with electrical hair curlers available now. These are easy-to-use and also come with the option of choosing if the customer wants soft or heavy curls. The machine doesn't rust, doesn't lose shine, heats uniformly, and easily glides across every last strand of hair. Just spare 15 minutes for curling, spritz on some hair spray, and Voila! The diva is ready to rock.
Hair Straighteners – Women across all age groups love straight, sleek, and professional neatly trimmed, salon-finished tresses. But thanks to some marvelous hair straighteners this miraculous job can be done skillfully at home now. The ceramic plates heat the hair to just the right temperature without causing much damage, retaining the needed moisture, and giving the perfect glossy look. Just make sure to touch up with a hair straightening serum before and after the ironing to ensure nourishment with essential hair nutrients.
Hair Rollers – This is a beauty accessory that has stood the test of time. Hair Rollers enhance the natural fall of your locks, giving them a more bouncy and voluminous overall look. These will help you get those luxuriant curls you've always dreamed of without the risk of heat damage and moisture loss.
So if you're looking to go from grunge to gorgeous, just add these beauty essentials to your vanity bag and end up looking fabulous in no time.