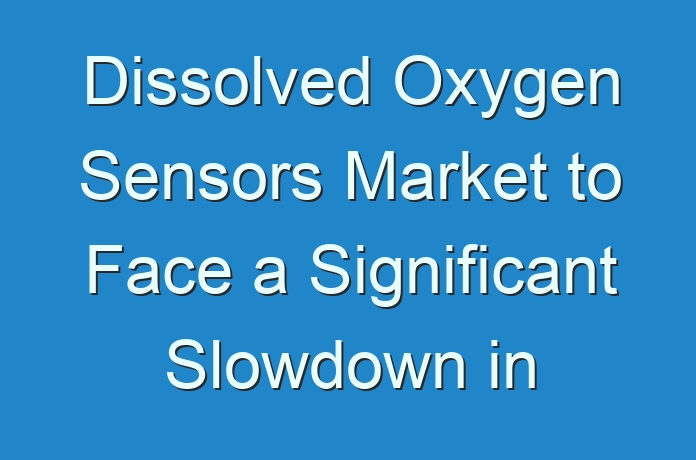 Dissolved Oxygen Sensors Market – Snapshot
According to a new market report published by Transparency Market Research titled "Dissolved Oxygen Sensors Market – Global Industry Analysis, Size, Share, Growth, Trends, and Forecast, 2018–2026," the dissolved oxygen sensors market is expected to reach US$ 786.4 Mn by 2026 and is projected to expand at a CAGR of 7.36% from 2018 to 2026. According to the report, the market is expected to be influenced by a range of factors such as need for accurate and reliable measurements, need for minimized installation and maintenance time, and growing importance of environmental monitoring. Dissolved oxygen (DO) concentration is essential for the survival of aquatic life. Furthermore, DO is a key ingredient in efficient wastewater treatment processes. Typical wastewater treatment facilities utilize four stages for wastewater treatment, which are primary, secondary, tertiary, and sludge. In the secondary stage of treatment, organic waste is oxidized to form nitrogen compounds, water, and carbon dioxide (CO2). For the successful completion of the secondary stage, waste treatment facilities use an activated sludge system, which consists of various organisms and bacteria that feed on organic materials in the sewage. Bacteria uses dissolved oxygen to break down organic material into water, CO2, and energy, in turn clearing the water of harmful substances. For efficient wastewater treatment, it is important to measure and maintain the DO level in wastewater, which is expected to fuel the market growth in the next few years .Additionally,market players are focused on R&D for the development of innovative and technologically advanced dissolved oxygen sensors related products. These technologically advanced products are expected to help companies in expanding their business worldwide.
Wastewater treatment application segment is expected to be more lucrative for the dissolved oxygen sensorsmarket
In terms of type, the dissolved oxygen sensors market is bifurcated into optical and electrochemical. The electrochemical dissolved oxygen segment is further classified into galvanic and polarographic. In terms of application, the DO sensors market is segmented into wastewater treatment, aquaculture, environmental sciences, food and beverages, and others. The others segment includes various applications including semiconductors. Inadequately treated wastewater results in degradation of water quality in the ground and on the surface and creates scarcity of drinkable water. Also, wastewater and sanitation-related diseases remain highly common in countries with poor wastewater treatment facilities.In order to tackle the issue, several government and private institutions are striving toward improvement of wastewater treatment infrastructure. Further, wastewater management is receiving significant political and social attention leading to general public awareness.Thus, the wastewater treatment segment is estimated to witness significant adoption of dissolved oxygen sensors.
Market in Asia Pacific to expand at a significant CAGR during the forecast period
The market in Asia Pacific is projected to expand at the highest CAGR of around 8.0% during the forecast period. This growth is mainly due to the presence of well-established players such as Yokogawa Electric Corporation and a number of local players with well-established distribution networks. Further, emerging economies including China and Japan are spending huge resources on improvement of wastewater infrastructure.
Looking for exclusive market insights from business experts? Request a Custom Report 
Honeywell International Inc., Yokogawa Electric Corporation, Thermo Fisher Scientific Inc., Siemens AG, and Hach Company among othersare some of the major players operating inthe dissolved oxygen sensorsmarket profiled in this study. Details such as financials, SWOT analysis, business strategies, recent developments, and other such strategic information pertaining to these players have been duly provided as a part of company profiling. Various players in the market are forming strategic alliances with other players to boost the dissolved oxygen sensors technology. For instance, in May 2018, Hach Company formed a three year partnership with Veolia, a wastewater and energy management solutions provider. As per the agreement, Hach will be the primary supplier of water analysis solutions from 2018 to 2023 for Veolia's water operations.
You May Also Like PRNewswire on Marine Mining Market