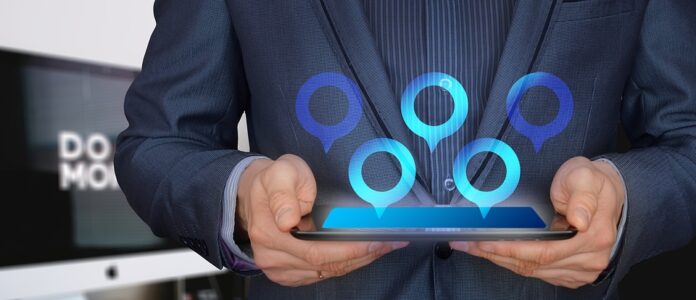 If you want to start a small business and are wondering which type of business to start with, there are several incredible small business opportunities that you can consider. These opportunities will ensure that you come out of the restrictions of employment, personal or financial issues. You can supplement your salary with some extra income working for yourself.
Starting business now has not been as easy as it is now. You can grow your business with these options making sure that your choice depends on the roles that you can perform. 
If you prefer working from home, there are lots of options in this as well. the best thing in home business is that you will not have to commute and spend money and time on it and make considerable money online from the comfort of your home and in your pajamas!
Professional consulting: Assist others in starting and growing their business. You can use your skills using different online sites or through in-person consultations and charge more.
Child care: Since this is an essential to almost every family, starting a home-based child care business will get you enough business and money. Since the day care centers do not come cheap, you can beat them with an affordable offer.
Tutoring: If you have the skill of teaching others then tutoring, online or offline, an be a lucrative business for you. 
Elder care: People do not ant to go for assisted living and instead stay and age in place. If you are patent and enjoy helping people then this is the job for you. Few of these jobs will not need medical qualifications like cleaning, shopping and cooking.
Private chef: If you love to cook but do not want to work in stressful setting for long hours, you can be a private chef to dish out quality cuisine.
The type of home-based job you choose will depend on your skills and the requirements may also vary from one job to another. Therefore, be specific.
Software development and engineering
If you are tech savvy and know a lot about programming, then you can work as a programmer. Software development and engineering is high in demand now and you will have a lot of business. According to the report of US Bureau of Labor Statistics, the demand for such developers will rise by 21% by the end of 2028.
You job will entail different things like:
Creating

Testing and 

Maintaining software.
You will need to work across various platforms including mobile devices and mainframes. The other options in information technology sector that will provide you with high returns include:
Systems analysts

Network engineers

Hardware and software technicians and

Security specialists. 
Ease of remote and cloud computing has made this contract employment a popular small business opportunity. 
Travel agency 
You can even start your own travel agency looking at the booming travel industry. If you want to see better results and returns in it then you will need to follow these useful steps:
Invest more on social media marketing especially on Instagram marketing so that you can reach out to more people, gain more organic traffic without needing to

buy Instagram likes

and have higher conversions. 

You will also need to tie up with a host agency so that you get more business as well as make your venture more cost-effective. 
Tying up with a host agency is the best way to start a travel agency because they will provide you with a lot of other benefits such as:
They will provide pace to your business

They will get the required license and numbers 

They will add to the convenience by performing different back-end functions and 

They will keep your cost of operations low and help you to earn higher commissions.
Just make sure that the host agency is reliable and reputed and always have a transparent and written agreement between you two.
Low investment openings
If you have some money to put into your business to start it, then there are a few low investment business opportunities that you can consider. 
Food trucks is a good business for people who love to cook and want to make quick money. With a little investment on a truck, a few cooking appliances and raw materials, you can make hundreds of dollars in a day. Just make sure that you have an ideal location and you are fast in preparing a dish.

Ice cream parlors: If you have prime spot where children and office goers flock, you can set up a small ice cream parlor. Ice cream is something that will never go out of demand. It also needs minimum equipment, low staff and minimal space. You will be better off if you stock specific types and themes of ice-creams.

You can also start a pre-school in a small domestic place. This needs a small one-time investment and ensures steady flow of cash.  Make sure that you have proper security, educative material and provide undivided attention.

Laundry services may need a bit more money to invest but the cost will be recovered quickly. Make sure that you provide complementary services such as pick-up and drop and even a reading room or small cafe where people can wait when you wash their clothes.

You can also set up a bookshop and café if you live in a metro city. With dating culture on the rise, you will have a lot of customers.
You can also start a house cleaning serviceif you live in a big city. Such services need little investment in cleaning solutions and equipment and of course a proper website.
Other ideas to choose from
There seem to be no end of small business opportunities, with or without major investment. It all depends on your choice, skill and efficiency. A few other business opportunities include:
Uber service

Financial planner

Insurance agent

Freelance writer

Make and sell clothes

Photography

Baby or dog sitting

Virtual assistant

Social media manager

Appraisal service

Consulting service or

A franchise.
One of the best and most popular business opportunities is writing a blog post. Therefore, choose the one that suits you the best.