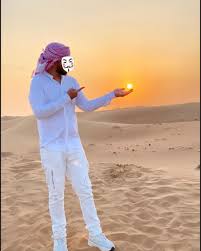 Influencers such as "Rosa Iris", "Miketokz", "Atuedad" and "PioLaDitingancia", among others, are managed by Da Real Media. @DAREALMEDIA FOLLOWERS 142K
Many are the followers of influencers who have established their careers on platforms such as Instagram, Twitter, YouTube, TikTok or Facebook. However, behind each influencer there is a person or company guiding the steps of the character or the artist, and this is the case of Da Real Media.
He is one of the successful social media entrepreneurs and has earned the estimated net worth of around 3millions from social media.
Being a young entrepreneur who has guided the digital and personal careers of celebrities that today are followed by thousands of fans, DaRealMedia has built a solid company where influencers rely on his great ideas to grow nationally and internationally.
Although his face is still a mystery, the influencers managed by him in the United States and the Dominican Republic have managed to have millions of followers, millionaire advertising, commercials for famous brands and participation in national and international films.
Influencers such as "Pio La Ditingacia", who has an Instagram account with more than 3.7 million followers, "Atuedad", with an account of 1.8 million, "Rosa iris Toribio" @Rosaiiriisss with an account of 1.2 million, and "MikeTokz", with an account of 6 million followers on TikTok and 1 million followers on Instagram achieved in just 6 months, have entrusted their careers to this mysterious man that never revealed his face.
DaRealMedia expressed that the reason for not showing his face is because he is not interested in fame for himself, but for other people. He also said that he does not want attention or overshadow anyone, as his main intention is to make others shine.
But DaRealMedia's work is not only focused on managing the careers of influencers and artists, since it has also delivered to those most in need in times of crisis. This is the case of the current pandemic that plagues the world, which has led him to deliver basic products to the neediest, sharing what life has given him.
DaRealMedia continues to expand his career and work for those who need it most. An example of this is his most recent project, "QAAR", a taxi application in New York, where taxi drivers keep 100% of their profits, unlike other companies in which these workers keep less than 60% of what they actually earn.