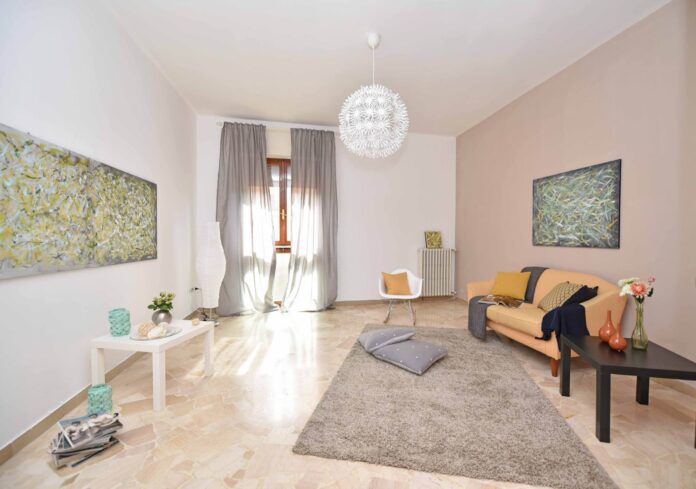 Refitting a tired and worn-out carpet is one of the best ways to transform a chosen room in the home into a space that's more luxurious, warm and inviting, and with the winter months upon us, now is the perfect time to start thinking about interior design upgrades for the new year.
Thinking of upgrading your home's carpeting soon? It can be a difficult process trying to figure out which carpet type and style might be best for your chosen room, so here's a quick guide on the things to look out for – including even some information on carpets in rental properties!
Bedroom and Living Room Options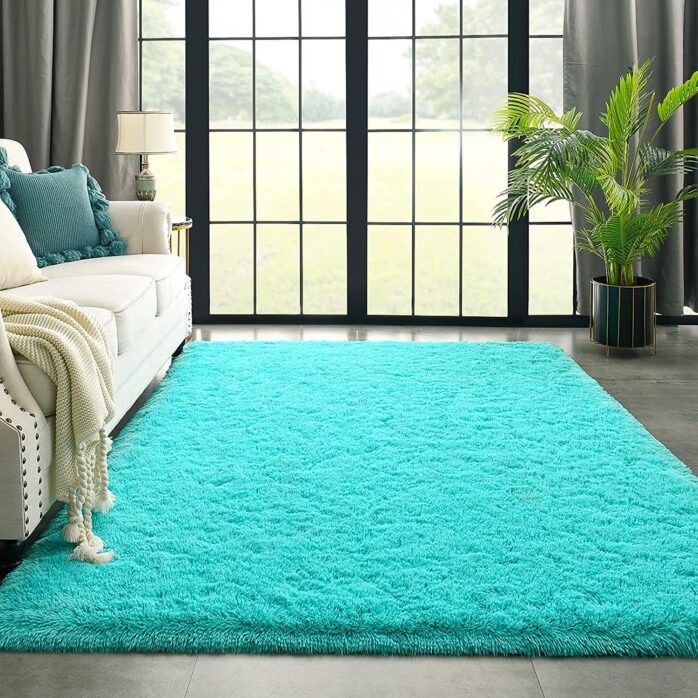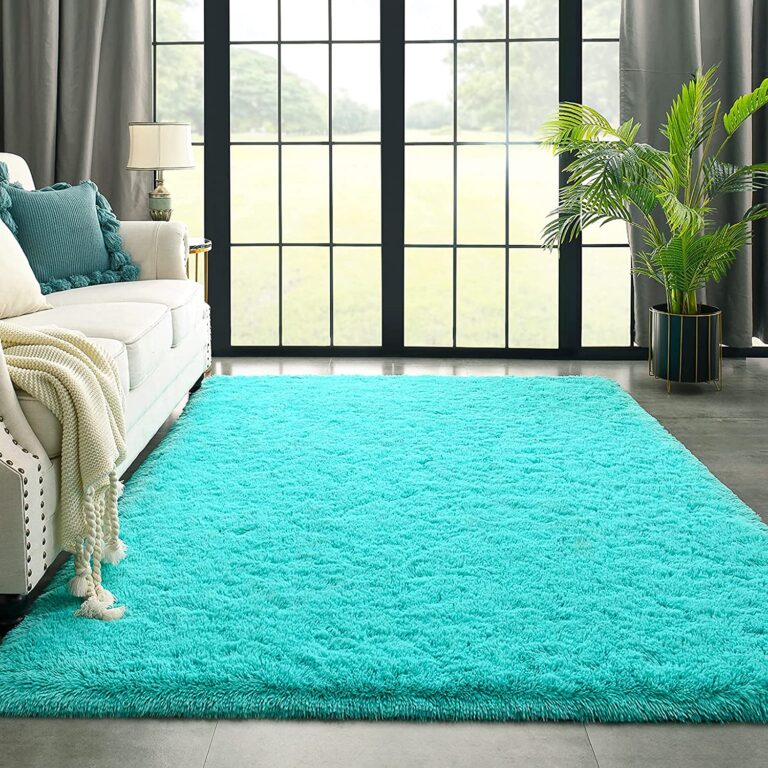 Two key rooms that are often looked to first when upgrading the home are the main bedroom and living room area. These are typically the rooms that you'll want to feel warm and inviting, and so a luxurious, deep and rich carpet style is the perfect choice. Saxony carpets are the classic go-to for establishing a high-quality finish to a room, with super soft fibres providing an underfoot feel that your feet will surely thank you for.
Upgrading for a family home – A family living room is naturally going to face more everyday wear through play than a more relaxing living space for a younger couple or single apartment. If you're upgrading your carpet with your children in mind, perhaps look into a softer twist pile carpet that will give you the benefits of a premium Saxony variety, but with more resilient and cleanable fibres that will withstand even the toughest of playtimes.
Rental properties and HMOs
Landlords and property owners renting their apartments and homes out to tenants often opt for more hard-wearing, durable carpets, making them better against long-term wear, spillages and stains. For use in a student property, for instance, CarpetWarehouse recommends loop pile carpets as a fantastic option.
These carpets have tightly packed, short fibres, maintaining their shape through every move-in and move-out day of new tenants shifting their furniture around, and tend to mask stains more effectively in their colour mix and composition. This makes them a good investment for those wanting to keep the original desired look of their carpet and not have to worry about an intensive cleaning job with every new tenant or visitor.
Stairs and Hallways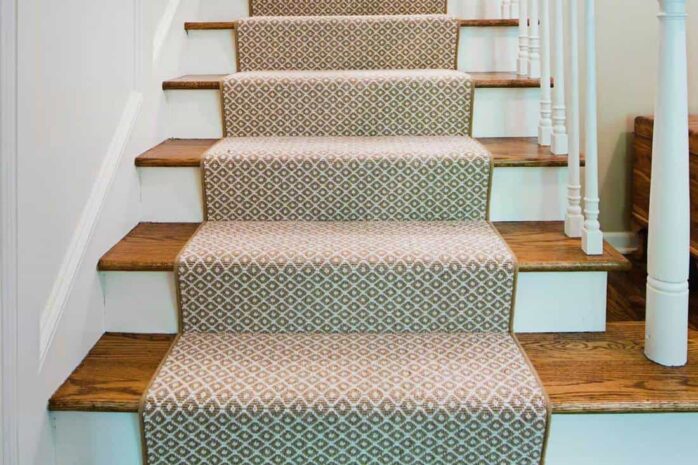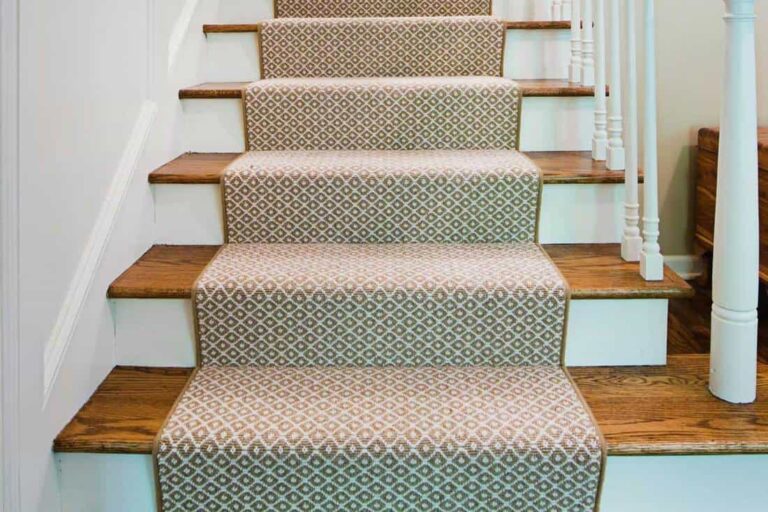 Recarpeting the stairs and hallways in your home requires different considerations than more relaxed areas like bedrooms. They're by far the most travelled spots in the home and so are more likely to become worn and misshapen over time. For this reason, loop pile carpets are an excellent option, or perhaps even a resilient twist pile if wanting something softer and more consistent from room to room.
Another important consideration when thinking about your carpet upgrade is also the underlay pairing. Having this cushioned roll underneath the carpet will help to absorb the impact of each step while making the carpet more comfortable to walk across, and it can also have insulation benefits, keeping your home nice and warm for those upcoming cold winter nights.
If you're installing your new carpet on a budget, the backing type is also an important consideration. Felt backed carpets, for example, can sometimes be installed without underlay, and are also easier to install with spray adhesive.
The Best Carpets for Dining Room and Kitchen Use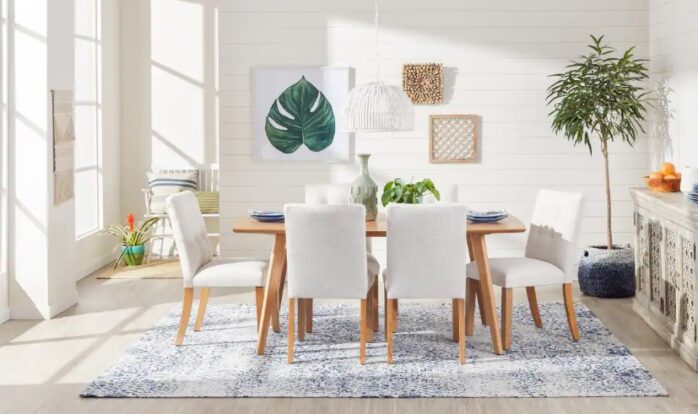 Kitchens and dining rooms are typically cited as the most important in the home to upgrade first and prioritise when renovating, as when done correctly they can significantly increase the value of a property. While carpeting these rooms isn't as common as perhaps a hardwood or laminate floor with a rug laid over, it is still possible to achieve a striking, functional look if chosen carefully.
Colour and pattern, while important in any area of the home, is also particularly important when thinking about the dining room and kitchen, two rooms where food is being prepared and so spillages and mess is much more common. Try to opt for a darker, more varied colour tone that can better mask stains, and again think about the materials and pile to ensure that it's as easy as possible to clean and maintain in the event of a mishap.
A modern alternative – Want to achieve a hard wood flooring or tile effect in your dining room or kitchen area?  Vinyl flooring rolls can provide an affordable alternative to laminate or wood plank flooring, and feature a comfortable foam composition with stain-resistant properties. Provided in rolls, they are also typically simpler to install if carrying out a DIY project, and come in a huge number of different patterns and styles, making it easier than ever to achieve the desired look for your home.
Spare Bedroom Carpets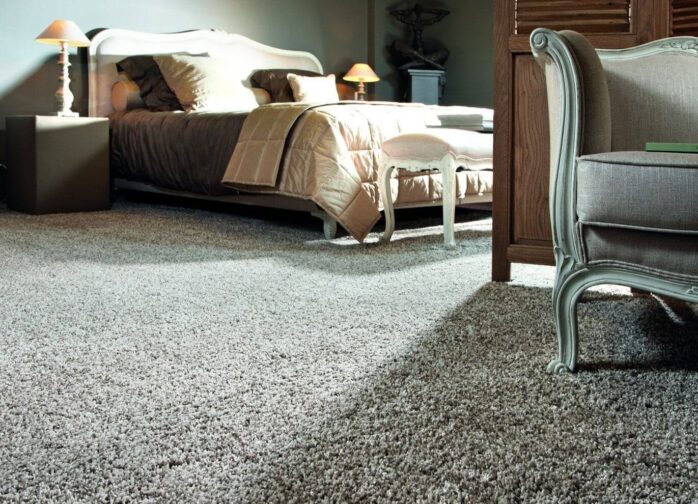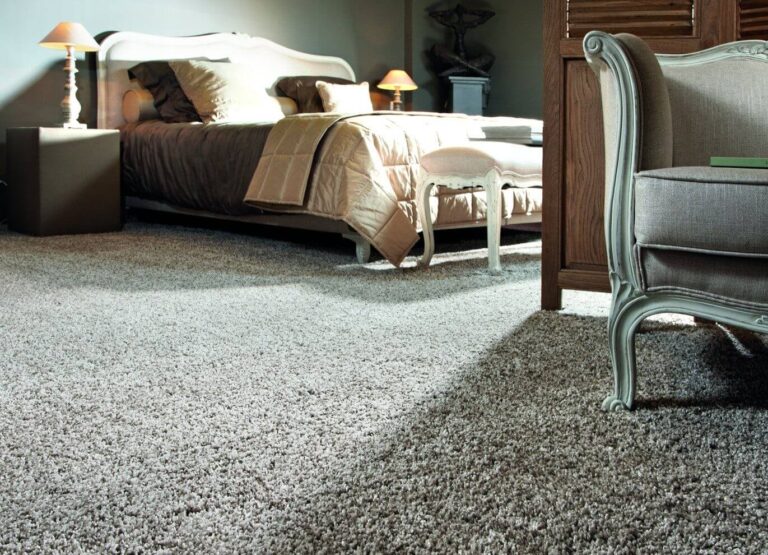 While bedroom carpets are often the ones in which people tend to splash out on extravagant and luxurious styles, there might be little point in spending a huge portion of your budget on a room that only gets used every once in a while.
If you have a spare bedroom that you're outfitting with a new carpet, perhaps consider investing in a more affordable Saxony or soft twist variety. You'll still benefit from the softness and comfort of a deep pile, but you don't need to work about added long-term resilience as much, as the carpet in this room will receive nowhere near as much footfall as others in adjacent rooms.
For Use with Underfloor Heating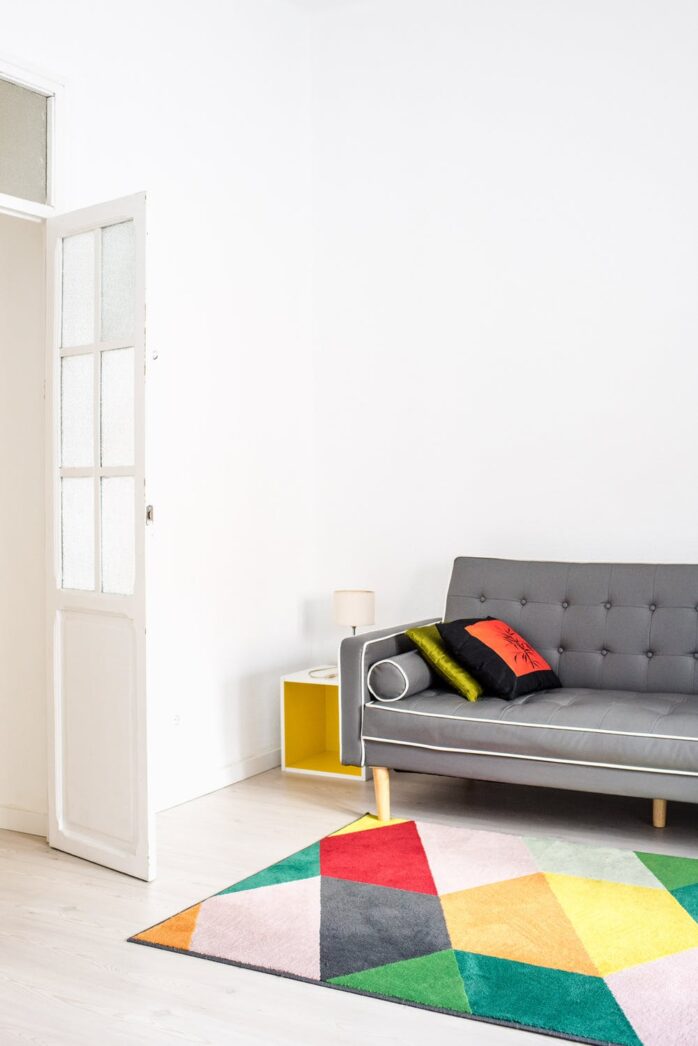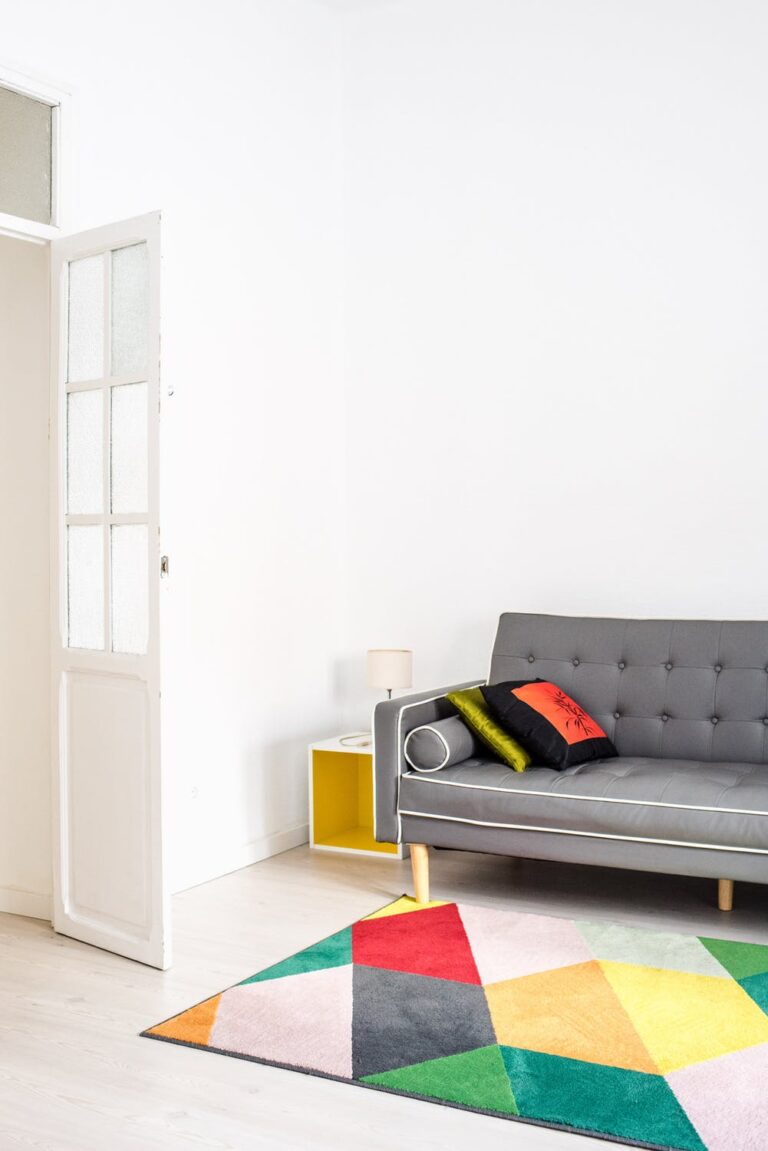 Already have, or are installing underfloor heating in your home as part of your new renovation? You also need to make sure that you're pairing with the right underlay and carpet combination in order to keep heat retained and make the most of this added benefit.
Aside from checking the carpet's compatibility with your underfloor heating system, you should also invest in underfloor heating-specific underlay. This roll type is specifically designed for this specific use, transferring effectively from the heating element into the carpet and allowing you to feel the full warmth safely.