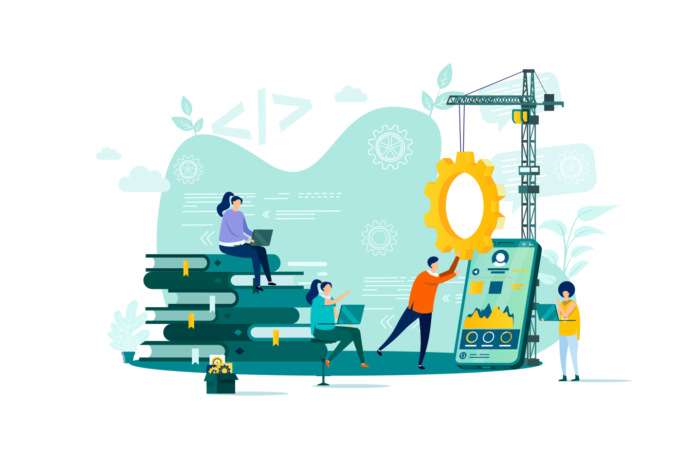 We live in a very competitive world where businesses struggle hard to survive. Every business organization needs to have an edge over its competition so that it can remain afloat. In order to provide the best possible service, the business organizations need to optimize their productivity and efficiency. This is why, businesses need the help of customized applications which can cater to the specific needs of their organization and help them in increasing productivity and being efficient. A customized application can be easily integrated into the workflow of the organization and it can ensure that the daily commercial activities are conducted smoothly. Any business might need Custom App development for the following reasons:
To meet the specific needs of the organization – every business organization is different from other organizations in many aspects. Hence, the needs of the organization are different as well. Customized apps development can help the business in acquiring a software or an application which can meet the specific needs of the business. A customized application can ensure that the organization is able to streamline its business operations, without any difficulty.
To utilize a solution which is less complicated – in comparison to the packaged software solutions, the customized software solutions are less complicated. They have very user-friendly and easy to use interfaces because of which the employees of the organization can be trained to use them, without any difficulty. Also, a less complicated solution often results in faster productivity and higher efficiency, which in turn, helps in optimizing the workflow of the organization.
To provide better data security and integrity – the customized applications offer better security than packages solutions. They also help in protecting the integrality of business data. Every business in the 21st century would like to opt for a solution which offers them with better security features. Thus, it is of no surprise that businesses prefer customized apps development solutions over packaged solutions. These solutions can greatly reduce security threats.
To save money on licensing fee – when companies purchase packaged software solutions, they have to pay a lot of money as licensing fee every year. However, when they opt for customized apps development, they do not have to pay such fee. As the custom application will be licensed to the company itself, the question of paying an annual licensing fee does not arise. Hence, the company can save a lot of money in the process.
To opt for a solution which is cost effective – customized apps development services will be cost effective in every aspect. The company will not need to spend money on additional software security or annual licensing fee. Besides, such solutions can optimize business operations and increase productivity and efficiency. The company is able to provide better customer service which helps it in increasing revenue as well. Thus, we find that customized apps development is very cost effective, when we consider all the above mentioned factors.
Custom application development leads to the formulation of software solutions, which have the capacity to skyrocket your business to the pinnacle of success in IT domain. Using run-on-the-mill technologies and apt app programming skills, tailor-made software solutions are made, which suit the project requirements of a business.
If you own a business and have restored to custom app development, this strategic initiative can actually transform the face of your already existing business functionalities and simplify the business processes thereby leading to shooting up your profit margins remarkably and lessening your operational expenses.
This technique can also resolve many intricacies associated with the day-to-day functioning of the business organization. There has been witnessed a remarkable upsurge in the demand for these custom software solutions owing to the great flexibility quotient that these fetch for your business. The other reason why there is a boom in the demand for custom web application development is the widespread use of web application frameworks, which promote the re-use of software code thereby allowing the software development to take place at a much higher speed.
With this soaring popularity, many offshore outsourcing companies have surfaced across the world, where IT professionals are entrusted with bespoken application demands. If you wish to know what is the range of these software solutions, these can range from as simple as desktop applications and web applications to as complex as databases, high-end client-server applications, software application re-engineering etc. Hence, a custom software developer working remotely develops desired applications within the time frame specified by you. He/she make use of latest tools to empower your website with desired features like enterprise security and control, user-rich content, smooth work flow etc. All this leads to enhanced customer satisfaction and greater revenues.
So if you wish to get your business that much-needed strategic advantage, get started with custom app development today!