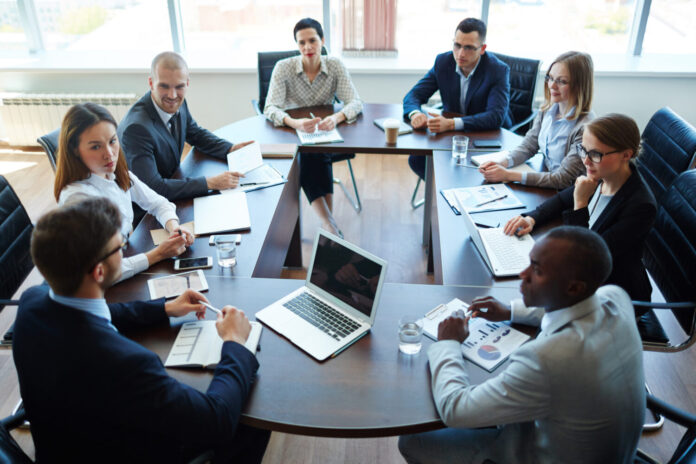 The business landscape is more competitive than ever. With nearly 5.4 million new businesses being formed last year alone and over 50% of those businesses focused mainly on growth, a clear development strategy is key to thriving in today's market.
Today, a board of directors can be more than just for large businesses. More and more growing businesses, scale-ups, and small businesses are considering it as a smart option.
A board can have anywhere from 3 to 20 members and typically comprises individuals with vast industry experience and knowledge. Hiring a part-time board of directors may be the best option if your organization needs more internal expertise to take it to the next level.
Several benefits come with having a board. Today, we'll explore four of how a board can help your business grow:
1. Data-driven Vision for Strategic Direction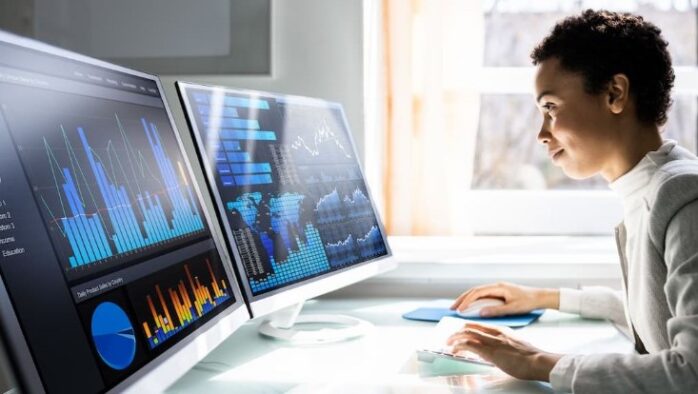 First off, let's evaluate the importance of using hard data when making decisions about the future of your business. The concept of intuition has been ingrained in our society for centuries. We've all heard the stories of famous entrepreneurs who have made life-changing decisions based on a "gut feeling."
Research shows that 50% of people rely on that feeling to make decisions, even when presented with evidence to the contrary. But in business, relying on intuition can be a recipe for disaster. Data is hard evidence that cannot be disputed.
Current data is vital to successfully analyse the present market and ever-changing economic climate before deciding on a strategic direction. A board can take on this project as a sole mission and provide detailed data and analysis to be fed back to the wider business.
Even better, if you're looking to hire board members, you can focus on finding individuals with experience in data analysis and strategy. Such planning can save hundreds of staffing hours and valuable resources.
That's why it is a wise idea to invest in a board. They have solid background experience in this area of expertise and can dedicate time to solely working on your data-driven strategic direction.
2. Ability To Turn Vision Into Action Through Business Planning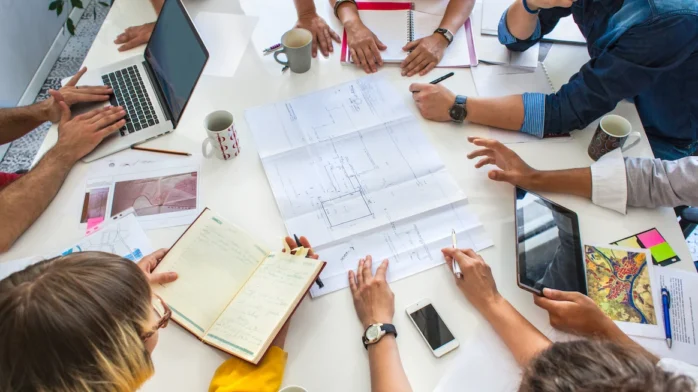 As the old saying goes, "If you don't know where you're going, any road will take you there." The same rings true for businesses. A lack of vision and strategic planning is one of the main reasons businesses fail.
Generating new ideas is one thing. However, turning them into reality is another beast altogether. Did you know that two-thirds of strategic plans fail? The main reason for this is a lack of execution. A board can help turn your vision into action by providing the framework and process needed to get things done.
Investing in your board can pay off in the long term. By collaborating across your wider team, innovative ideas can emerge and generate a strong strategy to encourage and enable business growth. Set them up with senior managers with similar expertise and strengths.
This internal collaboration can enable sharing of visions and ideas, which can help generate detailed business plans. Such plans can then be developed to be executed as part of a future long-term strategy eventually.
3. Application of Expertise in the Development of Growth Strategies
A board can also help develop and apply expertise when it comes to growth strategies. In other words, they can serve as a sounding board for your ideas.
If you're not sure whether a new product is worth developing or if a new market is worth expanding into, your board can help. By discussing the pros and cons with individuals with a wealth of experience, you can make more informed decisions about the future of your business.
It can be difficult to take an objective view of your own company. A board can provide an outside perspective and help you see the big picture.
There are also other advantages to be found from implementing the application of expertise in the development of growth strategies. One key advantage is that a detailed development plan can highlight what you need to add or improve upon to obtain this growth.
These might be very small changes, however, if overlooked, they could be fatal to the business's success. Having a development plan can avoid this and make the changes needed to improve your overall strategy.
4. Smart Insights and Decisive Action During the Monitoring of Business Performance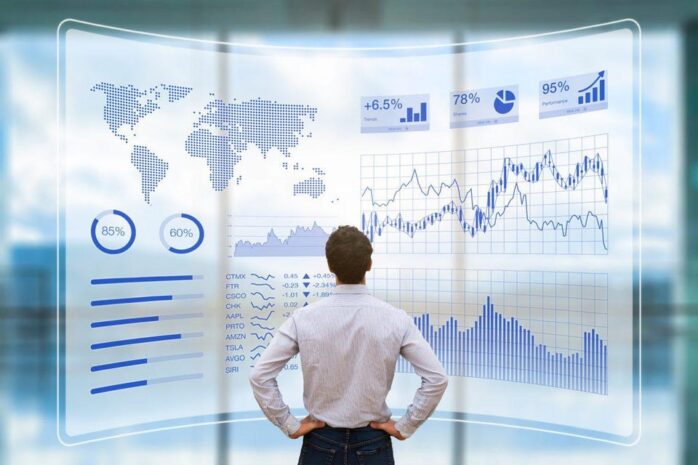 According to the Ivey Business Journal, roughly 7 out of 10 directors think their boards should mainly work on developing business strategy and monitoring its execution. Now, let's focus on the latter for a moment.
A board can help act as an objective pair of eyes and monitor decisions and behaviour and how these ultimately affect the business's growth. Simple observations and smart insights to instigate subtle changes can have a huge impact on improving business performance. Those decisions that appear to be small can have the biggest consequences.
Such decisions require decisive action to enable progress actually to be driven forward. That is where a board can take ownership of this area of your business and provide innovation and positive change.
Although it might seem simple, adding an objective party to analyse and evaluate a suggested growth strategy can help add insight and tailor development specific to your business.
By connecting to the wider global business world, your board can point to potential leads for mergers and partnerships. These valuable contacts and connections form a core part of team collaboration within your business and help to generate development.
In Conclusion
When it's all said and done, your board of directors can help you take your business to the next level. Through collaboration, planning and by providing expert insights, they can turn your vision into action and help you develop a growth strategy.
Hiring a part-time director to fill gaps in your board expertise can offer the same advantages especially where you don't have in-house expertise. Companies like Boardroom Advisors can help you connect with the right individuals to enhance your board tailor your strategy to your specific and current needs.
It never hurts to have a little help with business growth. So, if you want to remain competitive and take your business to new heights, consider enlisting the assistance of a board.