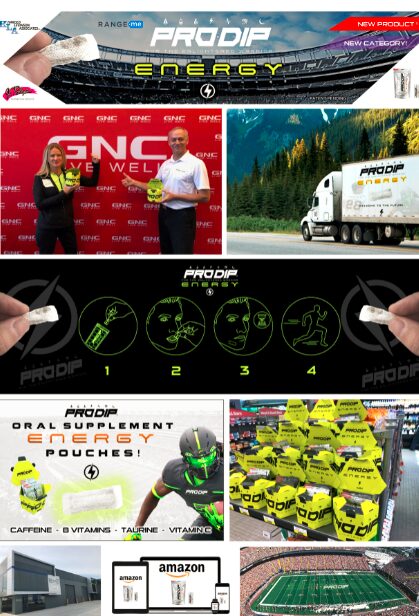 American inventurepreneur Peter St. Lawrence (NY) recently launched a novel way for the human body to ingest vitamins. Instead of swallowing a tablet or mixing a powder into a drink, this nutrient delivery system releases its vitamins through a small semi-permeable filter paper (tea paper) Oral Pouch placed between the cheek and gum. No water, no mixing, no chewing; the Pouch is designed to simply skip preparational steps and offer a more comfortable way to get your vitamins than the swallowing large pills.
According to physicians and substantial scientific research, digestion and nutrient uptake actually begins in the mouth. As minerals are swallowed and pass through the vast "machinery" of the digestive tract, nutrient integrity and its uptake to the blood diminishes significantly. This has led leaders in the health and bio medical fields to ask of there are more efficient ways ingest nutrients in evolving World where the need to do more with less is growing rapidly.
With a background in sports science and entrepreneurship, Peter St. Lawrence aimed to create something they may push us in the right direction regarding this. The idea he came up with was to use a soft and discreet Oral Pouch to extend and maximize the initial phase of digestion in the mouth. The goal is to efficiently get the body everything it needs but do it with far less material. St. Lawrence unveiled the prototype back in 2015 and is patent pending through HAUG Partners firm in New York. It's first retail product is an energy supplement Pouch consisting primarily of a Caffeine and B Vitamin formula under the brand PRO-DIP Energy®. The product is well on its way to national distribution starting in the Northeast via its major distribution partner J.Polep (MA). Under strong investment group Palm Beach Capital, Polep is in the process of merging with fellow heavy-hitting distribution magnate Harold Levinson Associates (HLA). This merger may prove to open up even more major distribution channels for PRO-DIP Energy®'s Oral Pouch.
The delivery system for nutraceuticals continues to gain mainstream interest from health product manufacturers, medical organizations, big pharma, the military, space organizations, CBD/hemp companies, humanitarian aid groups and the list goes on. Midway through 2019, PRO-DIP started getting contacted by some of these major U.S. and international companies seeking opportunity to add the Pouch to expand and innovate their current product lines. The opportunity to initiate a project of this magnitude was something the founders of PRO-DIP Energy® couldn't ignore.
Exiting a recent closed-door Food Tech Solutions round table in New York, Peter St. Lawrence stated;
"In this modern age we're very fortunate to be among the few who are given the rare and special opportunity to pioneer something completely original for the global market. The Oral Pouch itself may be our real "product," as we're now embarking on a mission to build something much greater than just a brand, we're building an entire product category. What started as an idea five years ago now feels like a life's-calling for everyone involved. We couldn't be more excited about what the future holds with this. We're here to serve-up innovations that people can use today. This is going to be an unbelievable ride and we're all-in."
In January of this year, PRO-DIP Energy® opened up its patent, invention, technology and expertise for other companies to utilize through a new division called PouchWorks. St. Lawrence along with the entire PouchWorks Team and its investors believe the best way to build this category at scale is to marry the innovation of the Pouch with already established brands and manufacturers. To accomplish this, PouchWorks launched a fully vertical Private Labeling and manufacturing program for brands who need their Pouch product to come fully made, and a new-age Licensing program to quickly equip nutra/pharmaceutical manufactures with a pouching line so they can offer the Pouch to their current and future customers (brands).
PouchWorks is in negotiation with many of companies who have plans to design and develop a line of products based off the unique dissolving of material that occurs through PRO-DIP/PouchWork's permeable Pouch.