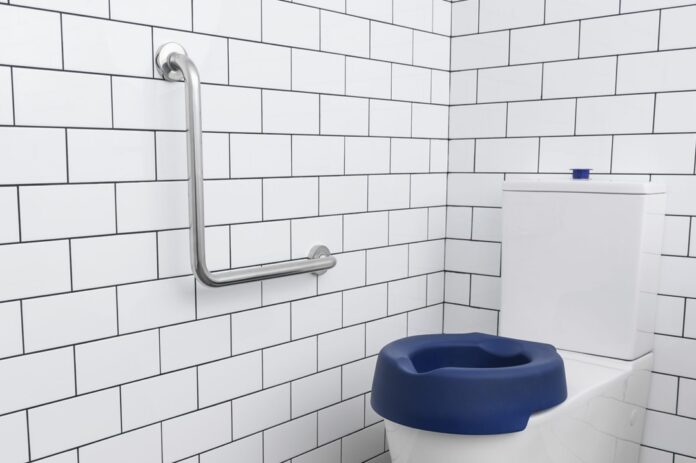 Grab rails are available in different styles and types for various purposes. They are made from different materials like brass, metal, plastic, and wood and are available in angled, straight, suction grip, and adjustable forms. Installing grab rails around your house is deemed necessary if you or other family members require extra support when moving around. They offer safety and stability when using the stairs, getting in the bathroom, using the loo, etc.
Before purchasing your grab rails, answer these questions:
Why do you need the grab rails installed?
How often will the users use the area where grab rails are installed?
Typically, you may attach the grab rails to the wall, from the wall-to-the-floor, or the floor-to-the-ceiling. Sometimes, it is helpful to combine both horizontal and vertical rails. Your home's construction,arm strength, and grip will determine the position and type of rails to install in your home.
Uses of Grab Rails
As such, grab rails in your housecan help you in:
Getting a firm grip when changing your position
Securing support when you are sitting down
Having a balance while standing or walking
Pulling or pushing against while standing up
How to Measure and Fit the Rails
If you want your grab rails to have the correct measurement, take into account the support you need, your weight and height, the strength and mobility of your hands and arms, and other requirements (if any). Next, decide if a steel/brass wall-to-floor grab bar is required for more support, or a plastic suction cup grab bar is enough to do the job. While measuring, think about how you will use the rails if they are easy-to-reach and where you want to place them.
When shopping for grab rails, look for:
Do they provide the required grip, whether your hands are dry or wet?
How much weight can grab bars withstand?
Where do you need the rails in your home?
After making all these assessments, choose the one that's comfortable for you.
Things to Consider
Chrome or polished finish is hard-wearing and pleasing to the eye, but they can get slippery, particularly with wet hands. Therefore, they are not ideal in damp places, such as the bathroom or shower. However, it is possible to use them in wet areas if they come with a textured surface.
When you install the grab rails in the shower, choose the ones with a fluted, ribbed, knurled, or slip-resistant finish.
The grab bars made of plastic will provide a warmer feel than those made of If you want these, you can choose from a variety ofcolours.Typically, these are useful for people with dementia or low vision.
Ideal Placement of Grab Rails
The most obvious places for installing the grab rails are the staircase, toilet, and bath. However, you can install these rails in some other parts of the house too. They include:
In the bedroom. If the individual who needs to use a rail is a permanent resident of your home, installing a grab bar next to the bed will prove beneficial. It will help them rise from the bed independently, especially when no one is around.
In the kitchen. The sink in the kitchen is one area that is likely to get slippery. If you like to cook and clean up afterwards but require some extra support, a good option is to install a grab rail alongside the kitchen sink.
Along the passage. Installing grab rails along the passage of your property allows someone to walk around the house as often as possible, even if they lack stability or freedom of mobility. The grab rails will make it easy for them to cross those areas where there isn't any furniture to support them.
The garage. Adding a grab rail along the wall of your garage is a useful feature to have. If you are carrying bags and groceries from the car, you do not have to worry about losing your balance. Also, it offers additional support while standing and unlocking your door to get into your vehicle.
While you cannot prevent all accidents at home, installing grab rails can significantly reduce the risks of someone slipping, falling, or getting injured. These rails are specifically designed to provide additional support and safety. Make sure that all rails in your house have the appropriate fittings concerning the construction of your walls. You may call the professionals to fit the rails for you to ensure proper installation.