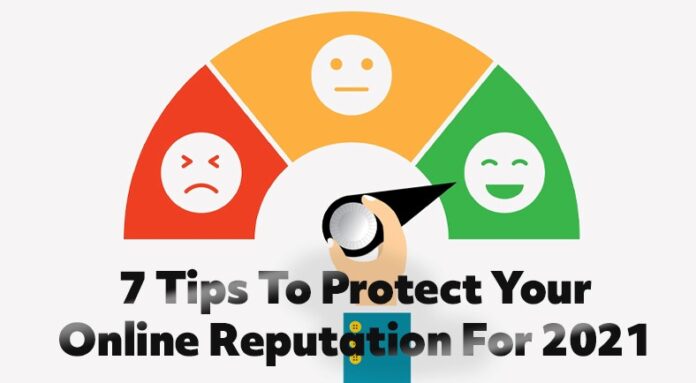 In this article, we will give you some detailed advice to assist you in protecting your reputation online.
We are going to give you tips that will work both for proactively managing your reputation and for some damage control when negative content/reviews were written about them.
Once a major news site (e.g. AP, CNN, Khaleej, Gulf News, BBC) wrote some negative reviews about your company it is advisable to hire an expert in SEO like Prism.
DIY will not be able to weather the storm created by these articles. To avoid that, here are some tips before hiring expensive reputation management or PR firm.
Rip off Report is a popular complaint website that is hard to beat.
Thankfully Google's algorithm recently changed and pushed complaint sites lower in search ranking.
TIP 1: Provide Excellent Service
Providing excellent service is one sure way of avoiding negative reviews. Going the extra mile will win you a million points.
Just an example, giving welcome drinks and free appetizers to new and returning customers while waiting for their orders goes a long way and will ensure that they will come back in the future.
Be vigilant in monitoring the moods of your customer, if they show signs of unhappiness immediately resolve the issue on the spot. Offer them some refunds or free service or discount coupons to make it up to them.
Not everyone can be satisfied. Do not be afraid of providing refunds or freebies in order to win over unhappy customers.
Though the saying that the customer is always right isn't always true but arguing with a customer isn't worth damaging your reputation.
Negative reviews on Google Maps or Zomato may not affect your overall rating because of many positive reviews but what would happen if someone complained and ended up on a major news site?
Do not regret giving full refunds if it means saving your company from bad reviews.
Online reputation management (ORM) services cost thousands of dollars to try and repair a single negative review.
Tip 2: Ask for Reviews
Some industries are prone to negative reviews than positive ones.
An airline company gets a high number of negative reviews online and on social media.
Probably, the expectations are higher since travelers are looking forward to a pleasant journey and an enjoyable vacation. They expect the highest standards of customer service because the ticket alone costs a lot.
Ask for positive reviews otherwise negative reviews will overwhelm your site. Make sure that all of their concerns are addressed and they are happy about choosing to travel with your airline.
Tip 3: Incentives for Reviews
Offer rewards, prices, incentives for reviews. How about a free ticket to a popular destination overseas or a 50 percent discount on their next purchase. Customers are more likely to spend their time writing reviews if there are incentives in place.
Tip 4: Offer Refunds to Unhappy Clients
Try to resolve and fix the issues first with unhappy clients. If all efforts were exhausted and they are still unhappy, give them a full or partial refund. Discount coupons, gift cards, travel vouchers may work as well.
Accept responsibility. Doing your best to resolve the issue works better than trying to argue.
Negative reviews can be lessened or be avoided if refunds are given and you can even turn it around for a positive review how to strikethrough on google docs.
A partial refund may be the small difference between a 1-star and a 4-star review. It can even be a 5-star. The price you gave up for a refund will be recouped with businesses from other customers who read about the review or from the same customers because they know that they can depend on you.
Tip 5: Review Generating Platforms
A lot of companies are offering review generation. It's a way to collect your customer's emails and/or phone numbers.
Send a survey email or text message asking them for their feedback after their visit.
Asking them how they felt and if they are satisfied with your services means a lot. If their replies are positive, don't hesitate to ask them for a review on Google Maps, Zomato, TripAdvisor, or any review site of your choosing.
Reach out to them and do your best to resolve the issue if their replies are negative before they even start writing a negative review.
Tip 6: Consider Revising Your Business Model
An eCommerce fashion store is based in the US but dropships items from China. It takes 2 to 5 weeks of delivery time. That's slow for most people. Additionally, there are differences in size. Chinese are smaller than US sizes.
There are a lot of negative reviews and refunds/returns requests for this business. Customers get upset because they ask them to send the items back at the customer's expense.
A change in the business model is the only way for this company to avoid or lessen negative reviews.
The change begins with their sales copy. Customers are informed that the shipping of items will take 2 to 5 weeks because it is delivered from China.
Sales were reduced but unnecessary refunds and unhappy customers were avoided.  The savings are enough for some people to wait. Those who are in a rush are the ones who are most probable to complain.
Free or reduced shipping costs for returns also helps. For low-priced items let the customers keep the item and give them a full refund.
Once the changes were implemented the company got fewer negative reviews.
Change is necessary even if it will cost some business or money. In the long run, it will be better for you. Your business will prosper due to more positive reviews, happy customers return, and recommend your business to others.
Tip 7: Be Proactive, Not Reactive
Here are a number of things to do to have a positive online image.
Appearing at the top 20 of Google with positive content must be the goal. It will help you keep the negative content out.
Another article will cover more specifics soon, in general, here are some recommendations.
–       Hire a Digital Marketing Agency
–       Stay active on all top social media sites.
–       Being active on Twitter often gets in the top 10 and Google even shows the latest feeds.
–       YouTube videos rank well for brand names. Going live or creating videos from a smartphone doesn't cost a lot.
–       Use different networks in distributing press releases every few months.
–       Create a blog or mini-sites.
These tips will surely go a long way in protecting your online reputation. Be sure to watch out for my next tips soon.