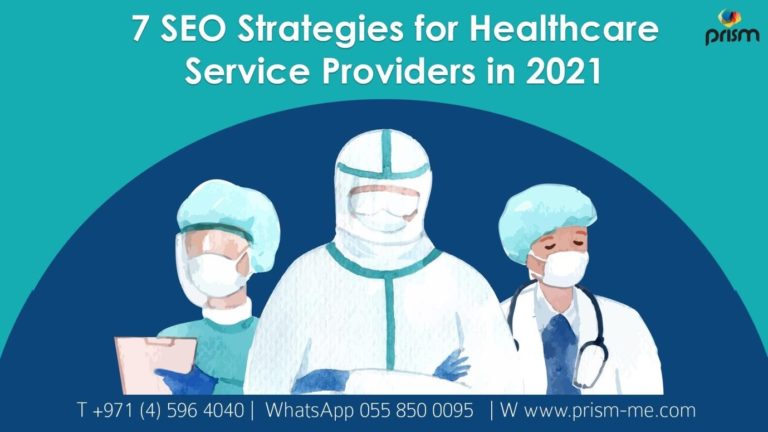 The method of optimizing your website to be ranked on search engines for related keyword searches is known as SEO, or search engine optimization. SEO leads have a 14.6 percent conversion rate, meaning they turn to clients and, in this case, patients, according to Search Engine Journal, whereas outbound leads have a 1.7 percent conversion rate.
Stillhave doubts about SEO's worth in your practice? More than 56 percent of people now own a smartphone, emphasizing the importance of ranking high in search engines for relevant searches that prospective patients can conduct on their mobile devices.
Here are seven actionable search engine optimization tips and tricks to help your healthcare organization rank higher than the competition:
Choosing the correct keywords 
When looking for a healthcare facility and services, you should have a good list of keywords that people would search for. Collaborate with other team members to make sure this list is complete.
After you've collected your list of search words, run them through Google's Keyword Planner to see which ones have a good amount of local monthly search traffic.When looking at these keywords, look for phrases with 200 to 10,000 monthly searches in your area.
Once you've thoroughly sorted your list, start integrating these keywords naturally through your website's various related web pages, as well as in a variety of high-quality blog posts and other pieces of content.
PRISM, the best SEO Agency in Dubai will make sure to pick the right keywords for your page in order to get the highest level of reach. 
Your Meta Data must be defined: Meta Descriptions and Title Tags
The keywords you want to target for your SEO strategy should appear not only in the original content on your website but also in the metadata for each of those pages.
The HTML meta tags that appear between the open and closing head tags in a document's HTML code make up the metadata. The title tag, meta summary, and headers all help search engines understand what the page is about.
The title tag is used to display the page's title at the top of the window and in the blue text in search engine results, as seen above.
Original Content must be Created 
Creating original content for your website is a must. By giving your audience what they want to know, you will then highlight and give value to your Business. 
Case studies, blog posts, videos, photos, interviews, testimonials, etc. must be published and PRISM, the best SEO company in Dubai, has got you covered and is at your service. 
 Make a Site Map Available on Your Website
A simple site map is an often-overlooked strategy for properly indexing the website with search engines.A site map provides Google, Yahoo, and Bing with a visual representation of how the website is organized and linked. It can also make it easier for users to navigate your website. PRISM Digital, and SEO Agency in Dubai will do it perfectly for you. 
Different Search Verticals must be Owned 
Many healthcare professionals overlook the possibility of ranking highly for search-related verticals other than a website, such as videos, photos, slideshows, local, mobile, and others.
You can use these special SEO verticals to drive highly focused traffic to your web properties as a healthcare organization.
Search Engine Optimization for Local Businesses 
 50 percent of all local searches are conducted on a mobile device. You must provide your customers with a mobile-friendly, local experience.Since patients must visit their healthcare provider's physical location, local search is one of the most relevant search verticals for healthcare organizations.
It is important to appear at the top of the search results when someone is looking for your practice or site. It's also critical that you rank when someone is looking for your style of service but isn't sure which practice to choose.
Ensure that your company's name, address, and phone number are correct across the board on a Google+ Local Page, a Foursquare Page, and your website's header. 
Social Media must be used to drive rankings 
Social networking makes it easier for an organisation and a normal citizen to have two-way conversations. One of the benefits of using social media is that it allows you to reach a wider audience than you would otherwise.
When it comes to SEO, Google and other search engines take hundreds of variables into account when assessing the content of a web page. One of the variables taken into account is social media.
When it comes to the content the company shares on social media, choose consistency over quantity. When you have a minimal budget, resources, and staff, focus on one-on-one conversations with your audience and participating in online discussions that are relevant to your expertise.