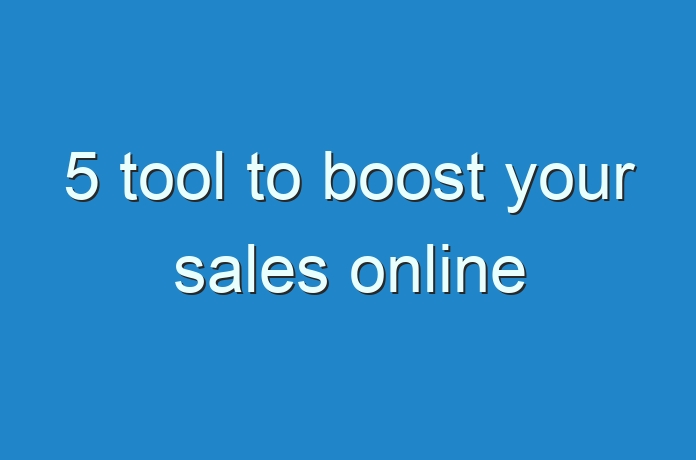 With so many advantages involved in digital marketing techniques, most of the business owners, irrespective of the size of their business are opting for digital marketing.
The biggest advantage of digital marketing is measurable ROI (Return on Investments). This means that a business owner can keep a track of every penny spent on marketing.
With such a power in hand, everyone out there is opting for digital marketing techniques. This has made this method competitive as so many players are there in the market.
A small mistake in the marketing strategy can be fatal especially for your pocket. Hence you need to take up digital marketing step by step to survive in the long run in this competitive environment.
So in the nutshell, Digital marketing is tough and expensive if not taken properly. But with a systematic approach and with the use of right tools you can add big numbers to your account.
"Funnels" play a major role in converting visitors coming to your website into business leads
For creating a funnel, there are 5 essential components that will help you boost your business outputs.
In this article, we will tell you 5 sure shot tools to boost your online sales. Stick around,  if you wish to see your numbers growing.
Website

Email capturing pop-ups.

Email campaign manager.

Social media manager.

Integrated CRM software 
We will take up each one of them one by one and will show you how each one of them plays a vital role in your business online.
5 tools to boost your online sales
1 Website or a sales funnel:
Website is the front face of any business online. The way you keep things properly in an offline store so that navigating and finding things become easy for a person coming to your store, the same way you have to keep your website presentable and easily navigable  to your visitors. 
Being the front face of your business and First Impression matters a lot so you need to put in all your efforts to make it more presentable. 
A working website containing all the relevant information is crucial for your business. 
Source: Amazon 
(See yourself how cleverly Amazon.in has presented such a beautiful navigation interface to its visitors. There is no need for anyone to bounce off. All the navigation menus here are so crystal clear.)
Apart from this a major portion of the people across the world access the web pages through mobile phone, hence responsiveness of the website is utmost compulsory.
As per various case studies conducted by digital marketing hunks across the globe, as high as 30% can be an addition to the output of any business if you have a cool, informative and responsive website for your business. 
With such big numbers involved, sparing some amount here is worth an investment. 
Cool website with an easy navigation menu can do wonders for your business.
2 Email capturing pop-ups
Before diving deep into the advantages of email pop-ups let me tell you some mind-blowing stats. 
As per top affiliate marketers, the biggest source of their income is email marketing.
A very surprising fact has come in the light. It states that if you show the same message four times (in any form be it display ad or email), the chance of a prospect ending up buying your product or service increased by 40%.
So after knowing these mind-blowing facts, capturing email ids should be your prime area of interest.
(See the screenshot above from Qualzz. The punchlines used here will compel anyone to put in his/her mail ID)
Again why should anybody give you your details….right
The answer to this is very simple. You have to add something to their knowledge or you will have to use lead magnets (like discount coupons, free eBooks and many more other ways).
You may wonder how I can earn, giving things for free. Don't take it that way. 
At times, for taking a big leap you may have to sacrifice something. Don't worry efforts will never go in vain here. If not anything you will get free mouth to mouth advertisement.
It's a give and take process and the word "Free" is always admired by anyone. 
Getting some value addition for "free" at the cost of email id is never a bad deal for any visitor.
For this, you can use email capturing pop-ups. Think from the foot of the visitor on your site. Here are some integral components of pop-ups.
While attempting to capture leads you should not be irritating to the visitor, otherwise, he will end up closing the pop-up form.
There is a proper strategy that you need to opt for showing the pop up at the right time and coming from the right place. This you will need to figure out.
Designing Email pop-ups is not a big deal nowadays. A number of service providers will help you get a customised email pop-up design. You don't need to be a designing expert to design it. A simple drag and drop builder is provided for your convenience.
3 Email Campaign Manager:
Let's say that you have succeeded in convincing the visitor to drop his/her mail id into your pop-up form. 
The process doesn't end here. You will be requiring a campaign manager to target those peoples.
As already mentioned that the easiest way of targeting is through email. Then comes the big question. 
"How will you know that the visitor that you have targeted has opened your mail". Because till the time he/she doesn't open the mail, it is of no use. A number of things run in parallel while executing an email campaign. No matter how lucrative your offer is, but if it goes into the spam folder, it is worthless. 
Any if you don't have the right idea about all these kinds of stuff then all the work that you will be doing will be in vain.
Here Email Campaign manager comes into play.
Source: lyfemarketing 
Email campaign managers will help you keep a proper track of the behaviour of your subscribers. 
It will tell you the in-boxing percentage and the open rate. 
Now let us suppose that you have managed to land your mail to the inbox of the visitor, then the main work starts.
You need to check the open rate. There may be a chance you will have to give multiple iterations. 
These multiple iterations will help you study the behaviour of the subscribers. 
This will seem to be a very hectic pipeline, but a good email campaign manager will help you offload all the pain. 
You will get the minutest detail about your subscriber and his behaviour and will help you to act accordingly.
Mailchimp, Salesforce, Sendinblue etc are some of the top email campaign managers available in the market. You can try hands with any one of these based on your pocket allowance.
4 Social media manager
Again starting with some facts. Around 3.5 billion people access social media platforms.
With the provision to target such a big audience, you may be missing out a lot if you are not targeting social media platforms.
Again there are a number of social media platforms that you will be requiring to target. It requires a hell lot of work. 
Source: oursocialtimes
Social media strategy isn't just about posting, tweets etc. There is a proper thought process behind this. 
Things don't end up here. You will be required to know the reaction on your post. Here social media managing tools come into play.
Social media managing tools will help you manage a number of different social media platforms simultaneously. 
You can create an editorial calendar for a month and rest these tools will do the needful on their own.
Proper reports of engagements and activities that people are doing on your social media campaign will be presented to you so that you can analyse your strategy and make necessary changes accordingly.
There are a number of social media managing tools that you can deploy for managing these platforms. Some of the top ones are Hootsuite, Buffer, Sprout Social, ScheduGram etc.
A single software will help you manage the different platforms and hence you don't need to hire a team to target different channels. Again a cost-effective solution.
You need to check the features that each one is offering and choose one which fits your requirements.
5 Integrated CRM software
Last in the list but one of the most essential tools for any business is an integrated CRM software.
Source: bpa-solutions
Every lead counts and it is and will never be a case that someone ended up buying your product and you are free.
Post sale support is one important aspect that you need to look after. Once the visitor converts then it's your service that will compel him/her to act as an advertising medium.
Word of mouth plays a very crucial role. That you will get only after keeping a close look at your client grievances. 
You have to keep a record of everything. Mind it that each and everything counts when it comes to doing business online.
Any loophole in your strategy will end up in losing a potential customer.
With so many things involved, keeping a track of all the stuff manually impossible. 
An integrated CRM system will help you to record customer interactions and data across numerous channels. 
On an ending note, these are the five pillars of any business online that help boost sales.
These comprehensive solutions deliver detailed customer data and interactions from customer support, marketing, sales and other departments in a business.
You don't need to deploy a huge team separately for this.  This will cut down the cost and will help you with a clear picture of each individual client.
Salesforce, Keap, Zoho, HubSpot etc are some of the leading CRM solutions that you can opt for in your business.
So on an ending note, these are the five pillars of any business online. On the one hand, they will ask you for some initial investment and on the other hand, will help you cut down the cost. 
And remember investment is never a problem when you are going to get some benefits out of it.
You have your structural plan in front of you…Go ahead and bang on
Happy Marketing