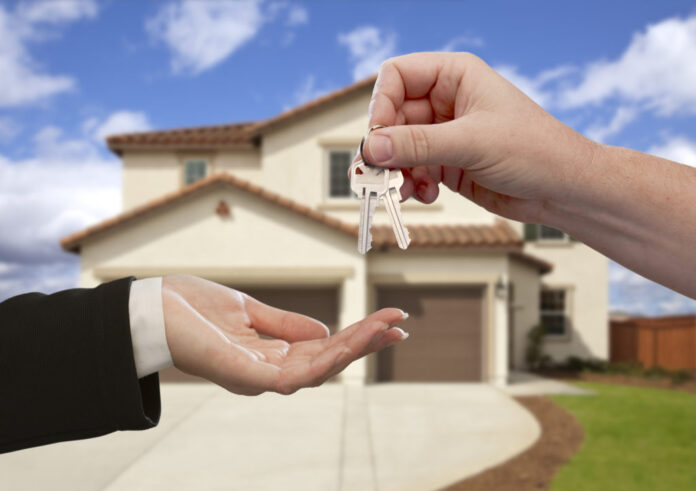 Buying a home is one of the best and most stressful things that a person can do in their life. Buying a home is a major financial decision and is likely the largest financial decision you will ever need to make. Before buying your first home, there are many things that you need to ask yourself. Here are the top things to consider to ensure that you are making a good long-term decision for yourself and your family.
#1) Am I Buying a Home Within My Budget?
One of the most important things that all homeowners must decide when looking to make an offer on their first home is whether or not the home is within their budget. Your mortgage lender will help you determine which homes are within your budget, but ultimately the decision is up to you and your family. You may opt to purchase a fixer-upper for less money or push the limits of your budget for a new home. Fortunately, buying a home is often a great investment because home values tend to rise over time. Regardless, try to stick to a home within your budget to allow for some wiggle room for you and your family's expenses.
#2) What Types of Renovations Will I Want to Do?
Another major question that you should ask yourself before buying your first home is about the types of renovations that you may want to make for your home. Some people may want to only make minor renovations, like a new barn door lock, while others may want to make a major renovation, like a brand new kitchen. Keep these renovation costs within your budget and take these factors into consideration before purchasing a new home.
#3) Is the Home In a Flood Zone?
Asking yourself and your real estate agent if the home is within a flood zone is a crucial question that both new homeowners and experienced home owners should always ask. Every home is given a flood rating to determine how likely it is that the home will flood. If your home is in a flood zone, you may have a very difficult time getting home owners insurance or it could be an enormous fee. According to National Flood Insurance Program (NFIP) the average cost of flood insurance is about eighty dollars a month. This will vary depending on the flood rating and overall size and style of the home. Take this into consideration before purchasing or placing an offer on a home.
#4) How Is the Neighborhood?
The overall feel and vibe of the neighborhood are some of the main factors that all potential homeowners should take note of before buying a home. Once you find a home that you like, you should drive through and walk through the neighborhood a few different times to see what it would be like to live there. Try driving through the neighborhood at different times of the day, like morning and night, to see if the vibe of the neighborhood changes at all. Take note of your neighbors, local parks, sidewalks, road conditions, and more. These things will all make a huge difference in your overall happiness in your new home.
#5) Is There Anything I Do Not Love About the House?
Another question that you need to ask yourself when looking to buy a home is if there is anything that you do not love about the house you are looking to buy. Make a list of things that you wish you could change and take note of if it is possible to change these things. For instance, you may not like the bathroom, but notice that you can change the overall style and feel of it. On the other hand, you may not like how the house is close to the main highway. This is something that you cannot change. Therefore, you may want to change your mind about the house. Talk with your family and see if there is anything about the house that may influence your decision about whether or not to buy it.
Purchasing a new home is a fun and stressful time. It is important that all potential homeowners ask themselves these five questions before attempting to put an offer on any home that they like. Visit Us: www.manhattanmiami.com