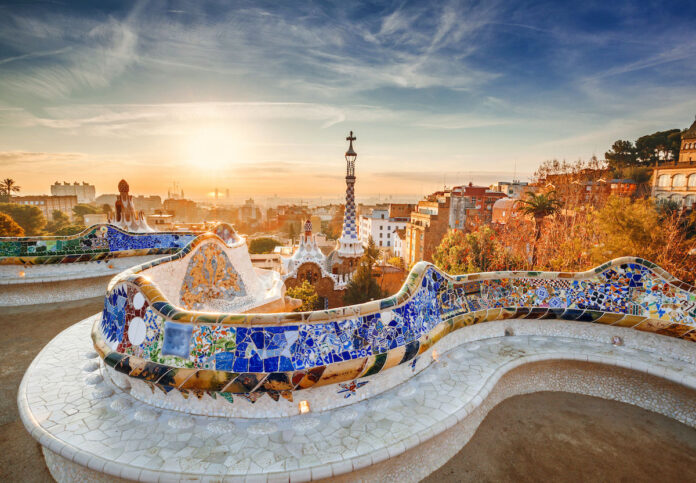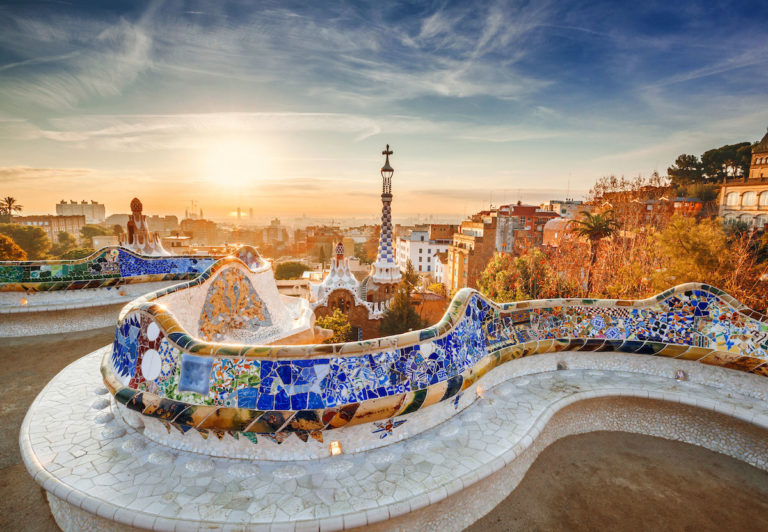 We here at Globe Trotter Guides often receive emails asking for recommendations on preparing a trip to Barcelona, so we decided, finally, to write this post with a few tips to travel to Barcelona.
Barcelona is one of the best cities in the world, both for living and for tourism. It has everything: a wide range of cultural activities, amazing architecture, good gastronomy, interesting excursions and even a beach. It's not too big a city to walk around, but with lots of things to see and do. So make sure you plan your trip well so you can fit everything in.
The 9 essential things to visit in Barcelona are:
Visit the Sagrada Familia (outside and inside).

Walk along Passeig de Gracia and get to know Casa Batlló and La Pedrera.

Go up to Park Guell.

Take a walk through the Barceloneta neighbourhood (if possible walk to the Olympic Village).

Explore the Raval, for us one of the most charming neighborhoods.

And speaking of charming neighborhoods … party for Grace.

Take a historical tour of the Gothic and Born.

Climb Tibidabo to enjoy the best sunset in Barcelona.

Visit Montjuic (and see the magic fountain).
How many days are necessary?

Ah, good question. Obviously, the more the better! But we believe that 3 days are the perfect stay to get to know Barcelona. Although as we told you before, even with just two days you can make a great trip.

One thing we always recommend is signing up for the free tours. In Barcelona you can do one that takes you to the center of the city. This is great for information and guided transportation. They are free, but remember to leave a tip.
→ Taxi from airport: costs about 30-35$ to downtown. Formerly you could opt for Uber or Cabify, but recently they have been banned in Barcelona. If you are very comfortable you also have the option of private transfers, with which you will have someone waiting for you at the airport and they will take you to your accommodation (interesting for groups).
→ BUS: takes you to Plaza de España, Plaza Universidad and Plaza Catalunya for 5,90$.
→ Train: the ticket to Barcelona costs 4,20$, and the train leaves from terminal 2. Although we recommend you get a T10 card (the 10 trips transport card) that costs 10,20$ and can be used by several people.
What is the easiest way to get around the city? We always recommend the T10 card, which you can use for the metro, bus, tram and suburban train. It is not personal, so you can use it for several people. The price is $20 for 10 trips. Another good option is to take out your Hola Barcelona card so that you can have unlimited transport on the days you are there (the 2-day one costs about 15$).

But if you only have one day of time, the best idea is to get on the tourist bus in Barcelona to visit all the main sites without wasting precious time. 

Download the APP TMB to be able to check timetables and bus/metro stops. Bussing in Barcelona is very easy, and there is a lot of free wi-fi around the city.

Remember to visit the Sagrada Familia first thing in the morning as it is very crowded in the middle of the day. Make sure to book online to skip the queue and save yourself precious time.

Passeig de Gracia is a paradise for architecture lovers and is world famous for being the street of Casa Batlló. But don't make the mistake of visiting just this one: the Pedrera, Casa Amatller and Casa Lleò Morera (among others) also deserve a view (even if it is from outside).

Catalan gastronomy is the best! Learn what their star dishes are and try them all (or as many as you can). 

A common mistake for eating in Barcelona is having a quick snack at noon and then a hearty dinner. We recommend you do the opposite: take advantage of the menus of the day (8-15$) that include two or more dishes, a drink and often coffee or dessert and leave the snack for the night.

In Barcelona don't eat paella, at least don't do it in the places that are not specialized in that dish. Read the opinions of the restaurant in Google Maps, Tripadvisor or Yelp. If you're going to do Paella do it right.

And of course don't eat at the Rambla or in front of super tourist sites: prices are usually stratospheric and quality is not the strong point.

Change the sangria for cava: this is the authentic drink typical of Barcelona. Cheeers! And if you're more of a beer, try the Moritz and Vol Damm.

You have often asked us what is the best time to visit Barcelona and the truth is that it is beautiful all year round: in winter it's not too cold and in summer you don't cook like in other cities in Spain. But our favourite seasons are spring and autumn.

And after the visit to the most curious basilica in the world, approaching the hospital of San Pau walking along Gaudí Avenue, we love that street and were living near there for 4 years.

If you travel in summer and have time, spend a day (or at least a half) to enjoy Barcelona's beaches: although the city's beaches, such as Barceloneta, are usually filled to capacity. For peace and quiet you can take a short distance and head north, where there are some very nice beaches and coves!

Are you the kind of person who loves to see cities from above? Then you have to go up to Montjuic Castle, Tibidabo and the Bunkeres del Carmel. From here you can enjoy the best views of Barcelona.

In which area of Barcelona to stay? Personally we love the Sagrada Familia district, although in general the whole Eixample is a good area to base.

Speaking of accommodation, although Airbnb has put on quite a mask in Barcelona, it is always an option. Or if you travel low cost, there are quality hostels for about 20-25$ per bunk, check it out!

Visit the Boqueria twice: once during noon when it's at its maximum and once before it closes, as many fruit milkshake stalls reduce the price by half. This famous market is located in the Rambla, 91.

If you go to the Magic Fountain of Montjuic to enjoy its spectacle of light and colours, check the timetables first (they change according to the season).

If you already know Barcelona from other trips and are looking for original things, we recommend you to spend a Sunday of tapas in Poble Sec and explore one of the most fashionable neighborhoods in the city. The Poble Sec is fine, although we always stay with Gracia, is the most 

Barcelona is a safe city, but the best thing is to be careful with pickpockets, especially in very touristic places and in the metro. In the unfortunate case of a robbery, the first thing you have to do is call your bank to block the cards (to do it through the apps) and go to a police station to report it.

Write down this name well: Casa Vincens, since it can be visited for very little time. It is also the work of Gaudí. You can buy the ticket online for 16$.

Are you on a backpacking budget but thirsty for art? In Barcelona on the first Sunday of the month you are most museums are free (including the Picasso Museum).

I have to admit that I'm a bit of a tansy with water, but Barcelona's is frankly bad (Rober confirms it and he's not at all obsessed with the taste of water). So avoid drinking from the tap if you're like me.