Travertine is a natural stone – highly regarded as one of the most sophisticated and sought-after home decor solutions, whether for your entrance, bathroom, kitchen, or even living room. This stone can naturally bring coziness, homeliness, and aristocracy to your home or business area. Architects and designers love working with this natural stone. Today you can find travertine in many modern architectural designs.
It is probably interesting for you to know that The Roman Colosseum was built with travertine. Michelangelo used travertine for the dome of St. Peter's Basilica. Travertine is a part of history and civilizations. From ancient monuments to modern structures, the uses of this stone are endless. If you are looking for high-quality original travertine for your home decor, you can click here. If you want to learn more about what you have to consider when working with this beautiful stone, you can continue reading this article.
What to consider when working with this luxurious natural stone?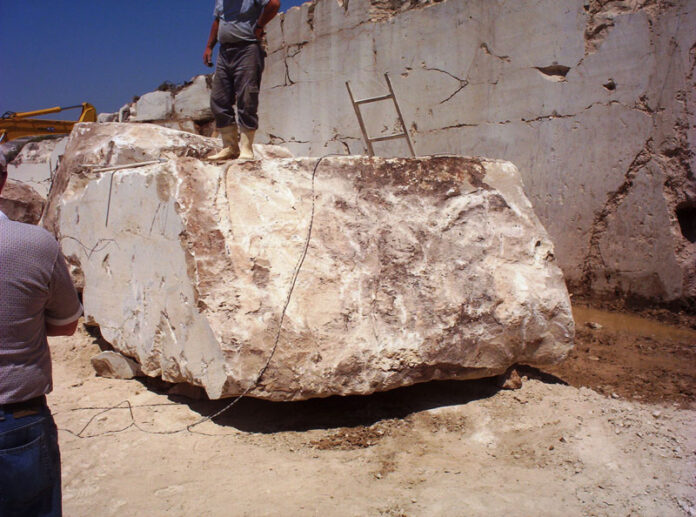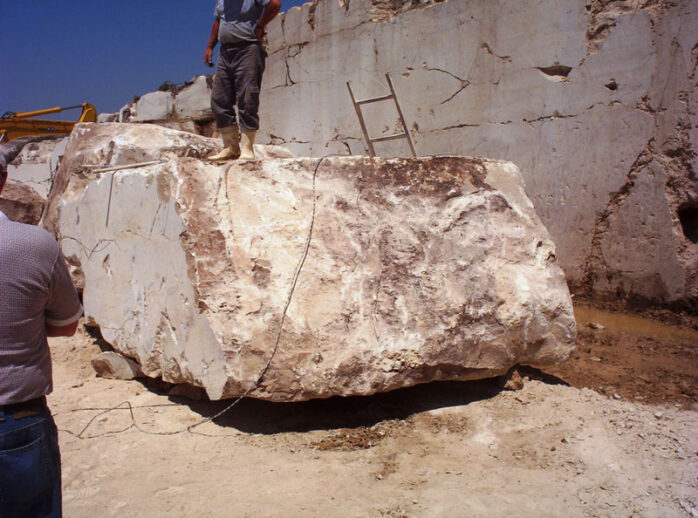 This beautiful stone has many applications in home decor today. It is a suitable material for floors, fireplaces, walls, stairs, and bathrooms (including sinks, bathtubs, and tables).
Natural stones are versatile in terms of types, uses, and finishes. You have plenty of options to choose from according to "the wear and tear" of the surface. It is natural to get a "used look" after a while. The overall look of your travertine home decor depends on the design, the maintenance, and the price you're willing to pay.
You can choose among marble, granite, slate, and other beautiful stones, but travertine remains a favorite to most. This versatile stone adds distinction to any room and offers many advantages, but it can also deteriorate over time.
You should know that travertine is honed and filled only on one side. It's good to do the backfilling using an adhesive, similar to the color of the stone you choose. For instance, if your travertine is silver/grey, use grey adhesive. That way, when you work with the stone, it would be easier to reduce staining. Keep in mind that not every adhesive is suitable for travertine. It needs to be flexible.
Because of its texture, travertine would create a lot of dust when cutting, so it is best to cut it outside. Use a diamond saw blade, not a manual tile cutter. When cutting the tile, it is vital to wear a mask. The material could also include resin, used to fill some larger holes during manufacturing.
After a while, it is natural to see new holes and especially, if the stone's manufacturing includes resin filling. It's possible to happen if you have installed travertine in more traffic areas, such as hallways, bathrooms, or kitchens. To reduce the new holes, you can use special epoxy to fill them, but make sure you buy a color similar to the tiles. You want your filler to blend in with the stone and become almost transparent.
Where is travertine applicable?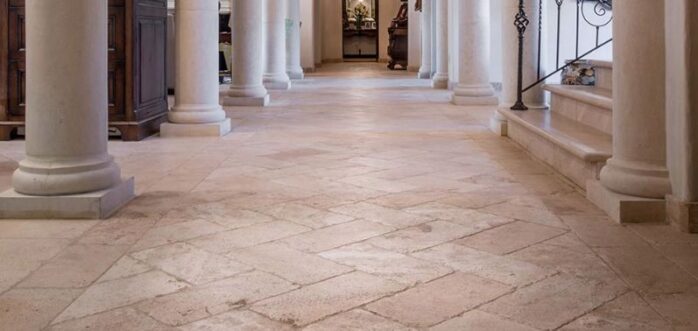 Travertine can be used for flooring both indoors and outdoors. When cleaning your travertine tiles indoors, it is best to apply soapy water and abstain from using any acidic substances. The stone doesn't react well to acids. For outdoor use, take into consideration that you should choose a durable travertine finish that would withstand rough weather conditions. Install it in a suitable outdoor space that wouldn't get easily contaminated with soil. If the travertine tiles are dense enough, you can feel safe as moisture won't harm the stone.
Regardless of its surface and grain patterns, travertine would be suitable for each room in your home. It would give it a unique, luxurious, and distinctive character. In addition to bringing a modern design, it would also converge with an additional ancient luxurious appeal to your home decor. A travertine floor symbolizes a deeper connection with nature and humanity's history. An elegant and modern solution, travertine flooring can make the space hospitable and pleasant. It can reflect a more natural side of any room.
In conclusion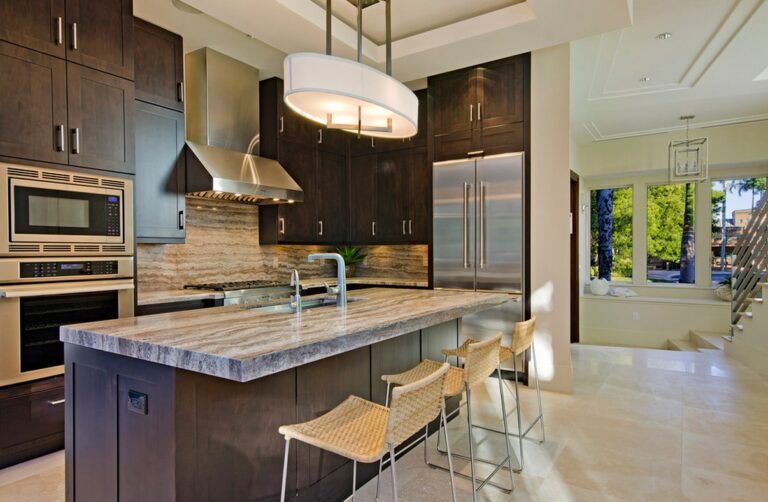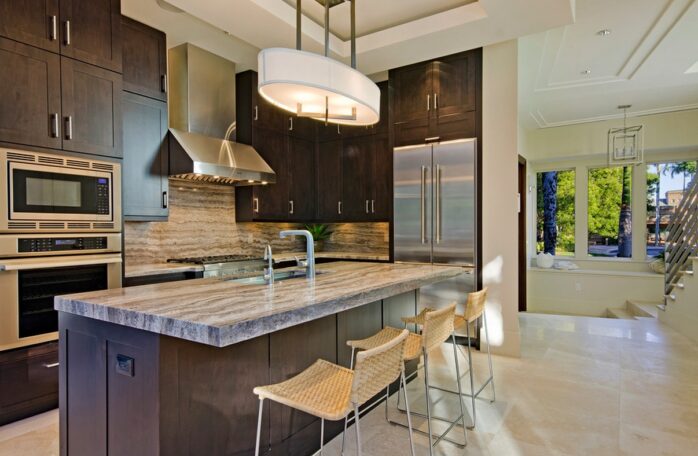 Whether you use travertine for the indoor decoration of your kitchen, your hallway, living room, or bathroom, you could never go wrong. This stone is going to transform any area of your home. This beautiful natural material brings luxury, sophistication, and chicness to any interior. It is a timeless addition to your interior space. Praised as the stone that brings coziness and warmth to a home, architects and designers love working with it worldwide.  It is a natural material that doesn't need to be polished to look amazing. With a honed finish, it will show its beautiful texture and veins. Travertine should be sealed every few years with an impregnating sealer to prevent staining and make it easier to clean. Make sure you use the correct products and follow the correct procedures to avoid damaging the stone.
The stone is durable and timeless, but there are a few things to consider when using it for an area with high traffic. Travertine's top layer can wear off, and bigger holes may appear with time. However, that's not a problem because there are solutions for these holes. For instance, you can buy an epoxy filler for bigger holes but make sure that it is the same color.
When you cut the travertine tiles, it is best to do it outside or in a highly-ventilated area. Because of its structure, the stone would produce a lot of dust during the cutting process. Wearing a mask is vital, not only because of the stone dust but also because of raisins used during the manufacturing process. As you can see, travertine is a versatile and beautiful natural stone that can be used for flooring both indoors and outdoors. It is important to seal it every few years with an impregnating sealer to prevent staining and make it easier to clean.
When installing the tiles, use a suitable flexible adhesive of similar color and remember to put it only on one side of the tile.