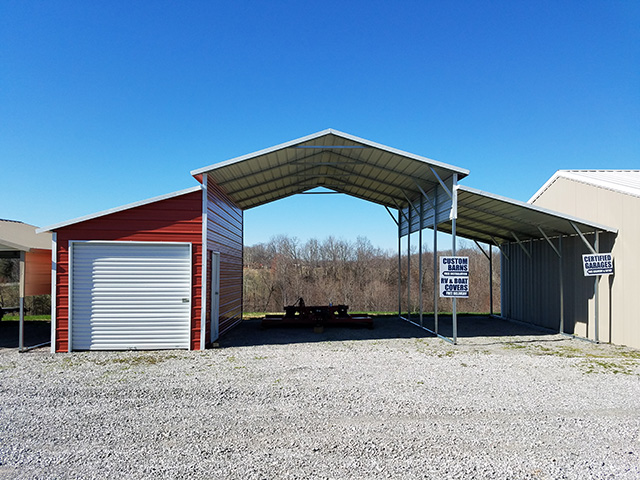 When you have a car, ensure that you have a garage space with enough space to fit the car while also providing leg room to move around. However, a time will come when you will need to buy another car for your family, but you do not have enough garage space. That would be the time to find a carport to use as another garage space.
You can find that many homeowners are utilising carports because of how they can protect your car and act as an extension of your garage. Leaving your other cars on the side of the street is risky, especially if your area is prone to vehicular accidents and carjacking. If you are not convinced to get a carport, you should learn about its several benefits.
Provide Additional Protection from Weather
There will come a time when the weather in your neighbourhood will start to worsen, so you need to ensure that your car and other things outside of the garage will stay under the shade. Leaving them out for too long could damage them, specifically your car. You should know that leaving your car out under the weather all the time can cause the paint to become brittle and eventually crack.
If you do not want that to happen, you should look for carports that are big enough to accommodate the cars, motorcycles, and other things you place or park outside of your home.
Extend Your Garage Space
It can become annoying trying to fit the car and other things inside the garage, and they do not fit. Instead of cramming everything inside, you have the option to install a carport and utilise the extra space. Aside from using it to store your things, you can turn the carport into a recreational area. You can relax during the afternoons or have an outdoor lunch with your friends and families.
Perfect Size for Any Vehicle
What is exceptional about a carport is that you get to choose what size you want it to be. Usually, altering the garage's size requires a ton of work, and you may need to pay a ton for the contractors and the materials. But with a carport, you can change the size whenever you want if the vehicle does not fit through.
If you recently owned a compact car and transitioned to driving a large pickup truck, your small carport will not fit the truck any longer. You can even replace the carport on your own and not hire professionals that may cost you because the replacement is easy.
Reduce Energy Consumption
If you are very particular about reducing energy consumption in your home, you should know that a carport never consumes electricity. In most cases, a garage will have an electric garage door opener, which eats up electricity and increases your energy bill. It will increase even more if you keep using the electric door openers for parking your vehicle. That
You will never get that when you install a carport because it does not require electricity or anything. The only time it will consume energy is when you install lights to illuminate the carport during the night, and a single light bulb does not consume too much electricity.
Since you now know the benefits of carports, ensure that you get them from reliable suppliers. You will need a sturdy carport if you do not want it getting damaged or blown off by strong winds easily.
Author Bio:
Zoya Marium is a freelance writer and extremely fond of anything related to Digital Marketing and Business. She is writing Technologies as well as fiction, like good music, loves her cat, and eats too much. More than anything, She loves to share the knowledge of Technology.