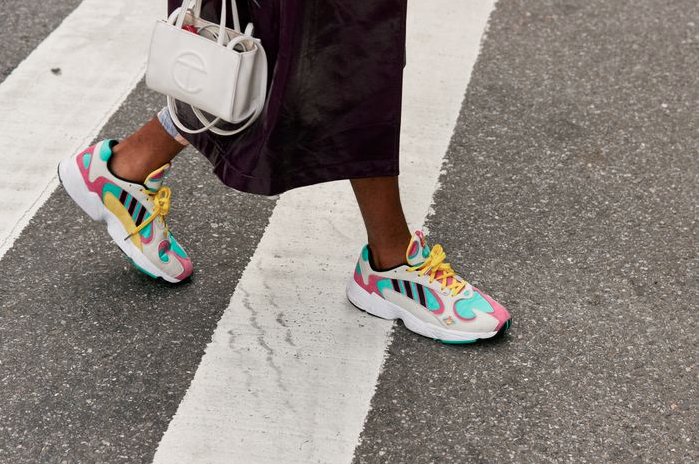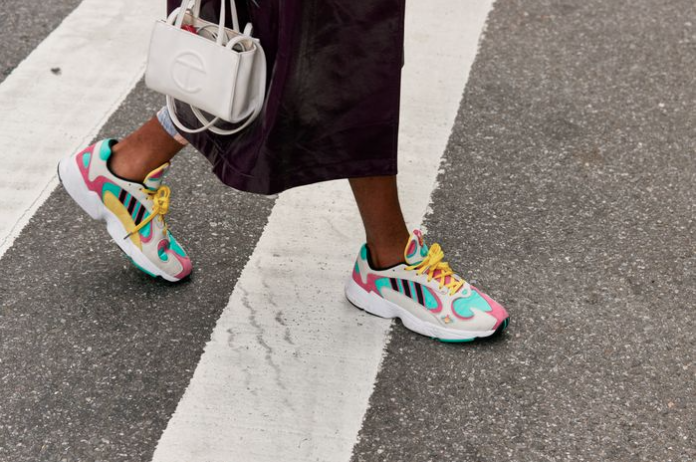 The design plays a significant influence in how your clothing comes whole, but the color is also an important component of the entire aesthetic. Your shoes are a reflection of your personality. They do, however, tend to talk excessively. So, this year, refresh your look from the ground up with even more creative footwear alternatives. From bold colors and hues to bright, dramatic colors, there is a spectrum of stylish colored shoes just ready for you. So, whether you prefer the bright yellow shade of a pair of golden heels or the surprising originality of a couple of silver plimsolls. There are many reasons why the colorful shoes are famous, but the most prominent of them all is how you can style them up with different outfits.
Here are a few easy outfit ideas that make dressing-colored shoes as uncomplicated as styling black pumps.
Styling orange shoes:
When styling colored footwear, it is essential to use color theory to help you determine what to wear. Because orange and blue are opposite each other on the color wheel, they are complementary colors, which means they look beautiful when combined. Pick a good light blue shirt and trousers for an ensemble that looks fantastic with orange colorful sneakers. Colors having a warm tone, such as orange, will also combine nicely with the color. For a well-matched appearance, try yellows and warm camel browns alongside your orange shoes.
Styling idea for green shoes:
Green and red are complementary colors. Therefore they work well together. Green and red, on the other hand, may make you appear like a Christmas tree rather than a street-style star when combined in an ensemble. Resolve this issue by wearing your green shoes with bright orange colors instead. Orange will have the same impact as red but without the Christmas connotation. Try wearing one piece of your ensemble in orange and the rest in black, brown, neutrals, or navy. Yellow, which is situated next to green on the color wheel, also looks wonderful.
Styling of red shoes:
Red shoes are unquestionably daring and eye-catching. The eye-catching color will quickly draw attention to itself and become the focal point of your ensemble. By pairing your red shoes with basic black and white items, you can ensure that your boots receive all of the focus. Colors similar to red, such as pink and orange, will also look well next to your shoes. They will tone down the bright color and become a secondary component of the design. Navy and grey will also work nicely as basic tones, while blues like cobalt balance out the vivid red and share the spotlight.
Yellow shoes styling ideas:
Yellow shoes are a great way to add some color to your outfit. Yellow sneakers, full of color and energy, will put a smile on everyone's face. Their vibrant color looks great when combined with a basic, monochromatic ensemble. They quickly create a focal point while staying elegant and modest. Yellow shoes go well with all colors of blue. Navy, in particular, looks great with yellow, particularly for formal events. Green, the color next to yellow on the color wheel, works nicely with this bright tone.