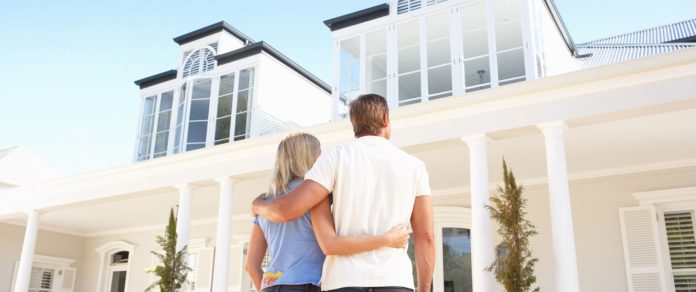 Everyone, once in their lifetime, plans to invest their hard earned money in what they can call a "Dream Home". It is a basic necessity to have a roof over your head but having a home of your dreams is one of the prime items in the bucket list for which everyone puts efforts. However, finding your dream home is quite a hectic task in itself as there are tons of considerations that go when you are looking for a property that can do justice with your preferences. Apart from preferences, it takes time in planning your dream home that can meet your budget and requirements.
In order to make your work easy and restless, there are multiple real-estate businesses like PlanMyProperty.in that not only bring home seekers close to their perfect house but also, assist them in making the right deal at the right place.
If you are looking for the projects that have evolved with time and have features like modern amenities, perfect view, a great green view, on-site parking etc., then you must consider these top residential projects in Gurgaon to have a fair idea:
Emaar Digi Homes:This property is really good for those who are looking to purchase a flat in Sector 62, Gurgaon. You can easily access these digitally-equipped apartments with comfortable living at a decent pricing. Emaar Digi Homes provide you with multiple benefits like intercom, wifi, business lounge, paved compound, table tennis area, indoor games club, 24/7 water supply etc. that can make a family's life easy and comfortable.
Location: Emaar Digi Homes are situated in Sector 62, which is 20 mins away from MG Road metro station and mall and at a 15 mins ride from the Indira Gandhi International Airport, New Delhi. In case you are seeking for hospital and metro facilities then Emaar Digi homes cover that part too with ease and perfection.
Price: If you talk about luxury homes, you cannot get anything without spending a good wholesome amount. But Emaar Digi Homes cover every aspect of opulence with a decent price of 1.5 crores for a 2BHK flat and 2.5 crores for a 3BHK flat.
Eldeco Acclaim: In case your outlook is towards a dedicated basement for convenient parking and spacious balconies near Sohna Road, Gurgaon, then Eldeco Acclaim property is absolutely a perfect choice for you. One can easily enjoy the benefits of daily essential shops, garden areas, and sitting areas along with inclusive design of apartments. Apartments like these not only help to socialize with people coming from different communities but also help in establishing a better bond with them.

Location: If you are not native of Gurgaon and want a property that is near Gurgaon, then this is your dream come true opportunity to invest. This property is situated in Sector 2, Gurgaon which is near to KMP X-way GLS Infra Arawali Homes.
Price: You must invest in the projects that can balance with your taxes, utility costs, and association. You must also make sure that you invest with consistent costs that make you feel comfortable with the essence of your dream home. Eldeco Acclaim offers you a home within a price range of 59 lacs to 98 lacs depending upon the size of the house, 2BHK or 3BHK. A 2BHK covers a unit area of 1269 sq.ft and starts at a price of 59 lacs whereas, 3 BHK covers a unit area of around 2107 sq ft and starts at a price of 98 lacs.
Elan Epic: Luxury comes with modernization, sophistication, and other factors too. Many factors have shifted the mindset of people towards purchasing a dream home so one must invest in commercial projects at the best location possible. This helps in giving them great future returns. Elan Epic is a great project to invest your money in as it is highly secured, closed with electric fencing, near to many shopping complexes, and much more. Other advantages of this property is that it is road facing, equipped with security tools, and also has first-aid rooms in case of any mishap.
Location: Elan Epic is located in Sector 70, Gurgaon, near SPR Road Pyramid Infinity. This commercial business project has a central atrium with the largest water body. In addition to this, it is connected to all major residential areas, which gives you a sense of belongingness. You can easily spot this place if you follow Golf course extension Road. Elan Epic is at a prime location as it is connected to the Indira Gandhi International Airport, New Delhi as well.
Price: Properties like Elan Epic are the best as they offer assured returns of around 12% if you are interested. General deal of these houses starts from a price of around 60 lacs at Elan Epic.
Emaar Gurgaon Greens: This project is well suited for you in case you are seeking wide open areas like swimming pool, badminton court, cycling track, jogging track, open area for kids, etc. And what could be better if you are searching for the safety of your kids as Emaar Gurgaon Greens is equipped with CCTV cameras and a guarded gated community that ensures you a promise of luxury and safety.

Location: Emaar Gurgaon Green is located near NH8 and is best if you are near the Indira Gandhi International Airport, New Delhi. This project is connected to all major locations like schools and airports, and is also surrounded with other developed societies as well.
Price: If you are planning to invest in a luxury house that can meet all your needs necessities, then this property is quite a fair deal as it comes with a price range of 1 crore rupees for a 3 BHK, 1650 sq.ft and 1.5 crore rupees for a  4BHK, 3200sq.ft.
All these luxury residential projects must have given you a fair idea to invest according to your space, budget, and location needs in areas near to Gurgaon or in Gurgaon.