Renovating your home is both a stressful and adventurous process. From going over the budget to hiring a wrong contractor, many homeowners take several wrong turns. In order to make sure that the renovation takes place right and fulfils your expectations, you need to keep a few things in mind as listed below-
Create A Plan And Stay Organized
As you are excited to renovate your home, you may forget about a lot of preparation that needs to be done before starting anything. So, create a plan on how to handle everything. Prepare a schedule on when the specific actions will take place, such as deep cleaning, painting, and stick to it.
If you have a plan, it will keep you organized on everything you need to do. You won't have to get frustrated or confused midst of the chaos going on during the renovation process.
Fix Your Budget
Though building your home is your ultimate goal, don't get too ahead of what you can afford. You need to fix the budget and prepare yourself for the things that could go wrong. By fixing the budget while having extra money, rest assured that you won't be facing any financial issues.
Prioritize Your Safety
Accidents can happen anytime; therefore, it is good to stay prepared and take precautions to avoid any hazardous consequences. Make sure to wear protective head and eye gear, gloves, and dress appropriately to keep dirt, grime, or other unwanted elements at bay. Keep the emergency fire and water restoration service handy whom you can contact whenever needed.
Decide DIY Ideas Or Go To A Professional
If you want to do some work yourself, look for easy DIY ideas for home improvement. Be realistic about the skills you need to do it to your satisfaction. Find out how much free time you have to accomplish the work; you don't want to use the bathroom downstairs for a month because the one in your bedroom is torn up.
Furthermore, if there are other big projects to tackle, it's time to reach out to the professionals. They will go a long way in easing the hassles of designing decisions. Also, they may be able to help you get a discount on building supplies or furnishings.
Look For A Reliable Contractor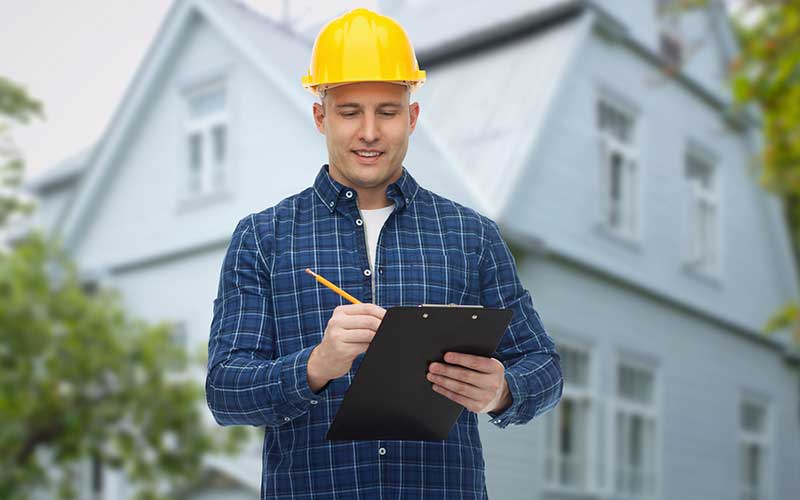 Find a contractor who is able to meet your expectations. They aid you in tackling big projects, such as building walls, replacing the roof, etc. Search about the contractor online, read reviews, and ask your friends or family for referrals to the ones they worked with in the past.
Also, vet your contractor and get the proof for the following-
Contractor's license.
Insurance certificate for workers' compensation or other liability.
Certification and bond number.
You are going to spend a lot of time with the contractor. So, take the time to conduct interviews with many contractors to find the best fit for you.
Have Homeowner's Insurance And Permit
A homeowner's insurance keeps you safe from the material theft and covers a good part of the renovation costs. Also, have proper permits to renovate your home, as renovating a home is hazardous to both the homeowner and the neighbors' safety. The contractors may do work with plumbing and electrical outlets.